Rice cooker is a multifunctional tool, so many people use it. There are many different types of rice cookers to choose from to suit withyour needs other than cooking rice. This type can be determined based on price, model, form, style and function.
This object can also be a solution for those of you who have problems cooking rice. Rice cooker can help you to cook rice easily and quickly, so you have to know the various types before using it in your home.
Features of Rice Cooker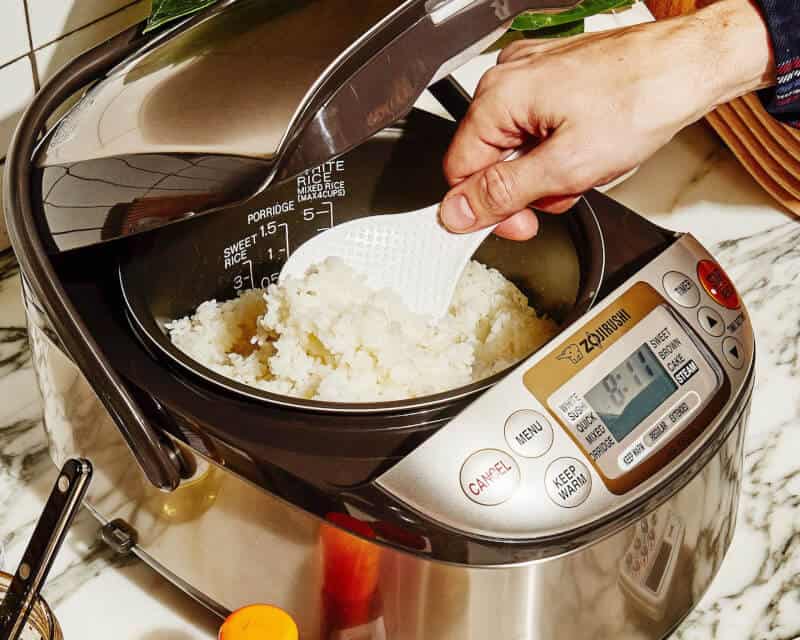 The feature will distinguish the type of Rice cooker, so you have to know it in advance. This feature will also affect simple or newest models, here are the features that you can understand regarding rice cookers.
1. The Inside is Detachable
There is a rice cooker that apparently can't get out of the inside, so it can make it difficult for you to clean it. Make sure you choose one that is easy to remove on the inside, so that the rice cooker will stay clean.
2. Not sticky
If you overcook the rice, there is a chance the rice will become sticky and difficult to clean. Then you have to choose a non-stick tool for easy cleaning.
3. Has Warm Settings
There is a rice cooker feature that is able to set mealtimes perfectly, so you can eat rice warmly. You can choose it if you need this type of rice cooker.
4. Capable of Auto Power Off
There are some dangerous cases if the rice cooker is not turned off. So, if you often forget to turn off your rice cooker, you can choose this feature.
5. Can be Programmed
There are features of some rice cookers that can be programmed, so you don't have to bother using them. Make sure to program it appropriately to get the rice perfectly cooked.
Different Types of Rice Cookers
1. Basic Rice Cooker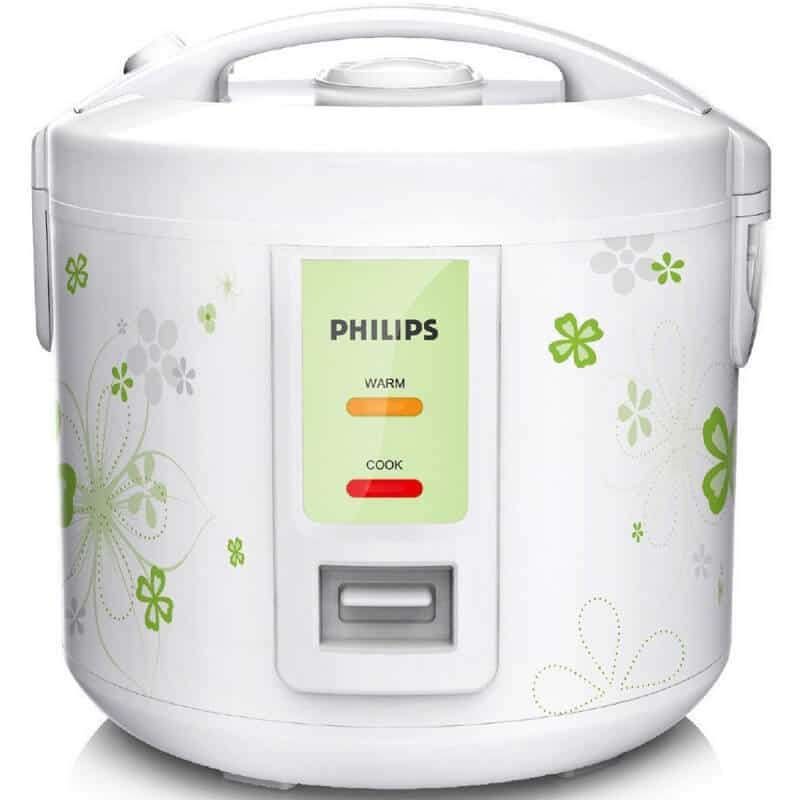 History tells us that electric rice cookers began to be available in the industry as early as 1955 and has surprised many. In that year, the new rice cooker could be distributed to various countries, and various companies.
Since then, everyone in the world can use a rice cooker at home. This basic rice cooker is still one of the favorite tools in several countries.
This item is a standard rice cooker which is widely used because of its simple and easy to use features. You can also easily find it in various shops up to this point. Here are the main features of a basic rice cooker:
Easy to use to cook rice.
Easy to clean.
Non-stick.
Various sizes
The cord can be removed for easy cleaning.
2. Better Rice Cookers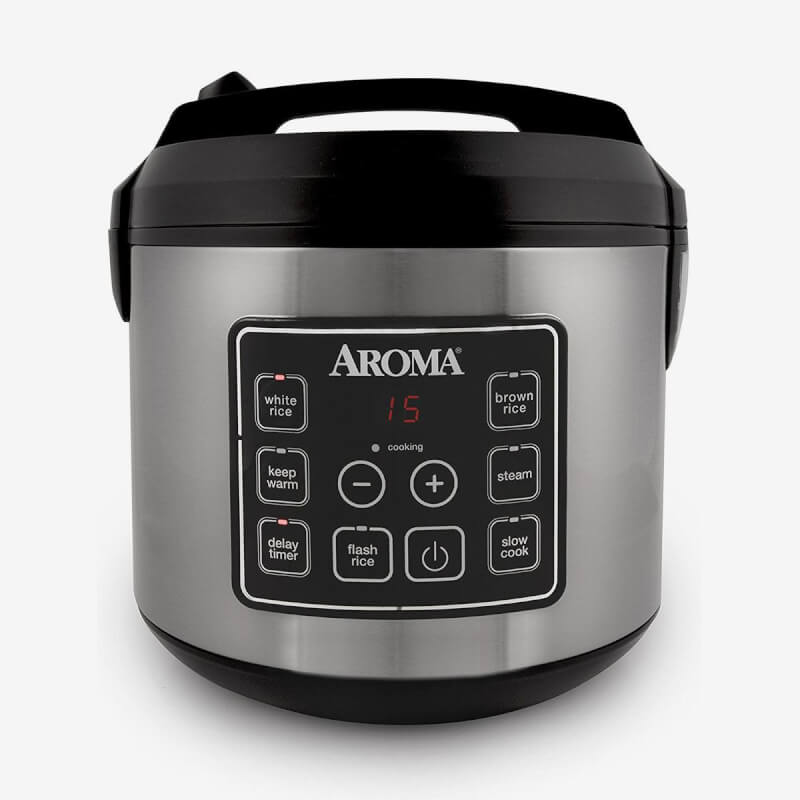 If you feel that the basic rice cooker is the best tool, then you have never used a better rice cooker. These items usually have a greater variety of features than a basic rice cooker.
You can use this tool to cook various types of rice, and it has a good steam circulation feature to develop rice perfectly.
This rice cooker also has a heating feature that can be reset, so your rice can stay warm perfectly. There is also a feature to make the duration of the cooking time. Here are some of the features that can be used in this type of rice cooker.
Easy to use and has a non-stick.
Has various sizes.
Has settings for cooking brown rice.
Has circulating steam.
There is a time setting.
3. High Quality Rice Cooker (Multifunction)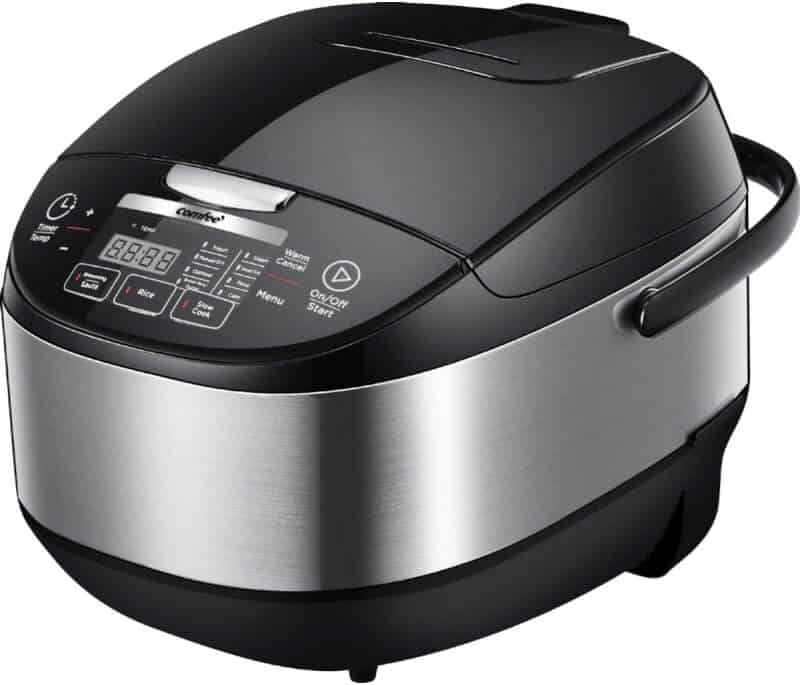 If you need a rice cooker that has high quality, then this rice cooker can be the solution. This item is not only used for cooking white rice.
Besides, you can cook other types of rice such as porridge, and rice for sushi. This thing is very versatile using the settings to make different dishes.
This multifunctional rice cooker is equipped with expanded high technology. Many also complement its features with a countdown timer and delay setting the time. Some types can also use heating time, so you can define a re-heating cycle.
There are also some of its features that can remove the lid along with the power cable, so that the lid can be used as a serving bowl after cooking. Here are the advantages of a multifunctional rice cooker:
Easy to operate to cook rice.
Can be cleaned easily because it is non-sticky.
Has various sizes that you can choose.
Multifunctional for making sushi, porridge, mixed rice, and brown rice.
Has a timer and LCD control panel.
You can arrange and control how to cook rice according to your needs. Many people tend to use this type of rice cooker because it can produce higher quality rice.
4. Induction Heating Rice Cooker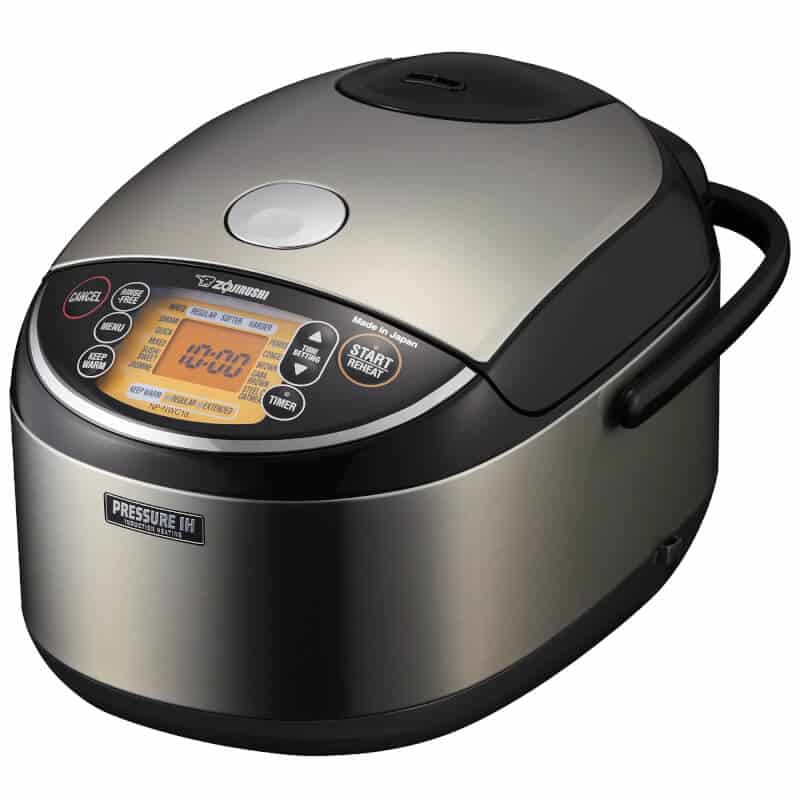 This types of rice cookers is one of the best-selling and best-selling products on the market. This thing is equipped with the most advanced technology, so you can make any kind of rice.
The support of a complete arrangement for cooking other dishes can make it the most demanded rice cooker in the market. The design is very simple, and you can place in as your interior decoration.
It does not look any more sophisticated than the previous rice cooker, but the price is higher than other rice cookers.
The way an induction rice cooker works usually uses heat transfer power in the inner pot, so that it is able to conduct heat induction. This method tends to be able to produce lower heat, but still consistent.
This thing is also equipped with a magnetic field that is in contact with the hot pot, thus producing fast and constant, or even higher, heat. This is what makes the rice taste better and of higher quality.
However, if the electric power in your house is low, you should think again about buying it, because this thing requires high electrical energy.
You can understand the explanation of the types of rice cookers above before buying them. Make sure to buy the most appropriate and suitable for your needs. These needs will relate to the features, price, and electrical power that can accommodate a rice cooker in your home.