There are many ways to make a bathroom looks more appealing. One of them is the color. Just like in any part of the house, color plays a significant role in deciding the overall vibe of the bathroom. If you are looking for some bathroom color ideas, you came to the right place. We will tell you about them shortly.
There is no need to remodel the bathroom, let alone a total overhaul. What is needed to change the overall vibe of a bathroom is a proper color scheme. Below, we listed 15 bathroom color ideas to give you an insight. You can emulate them or better, add your own personal touch to it. Let's check them out now.
Bathroom Paint Color Ideas
1. Cream and White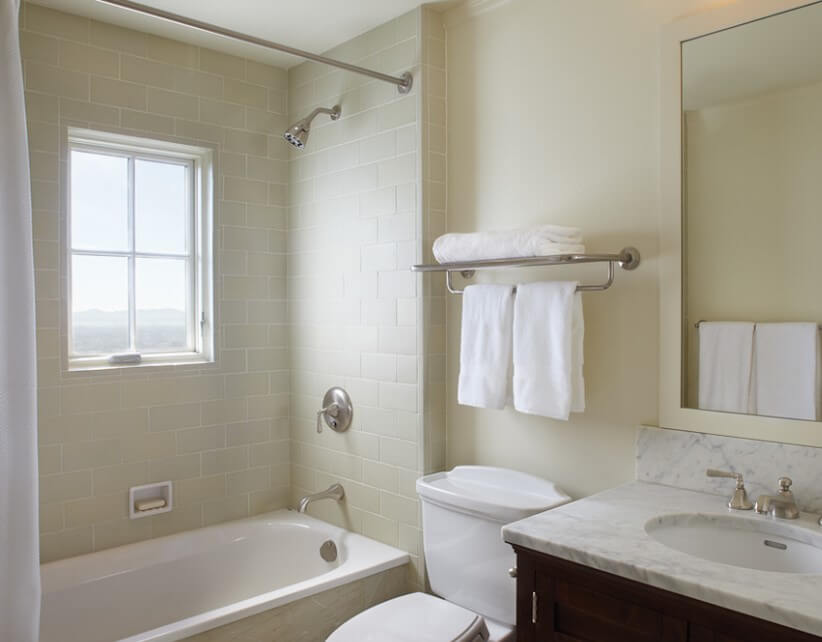 White is a common color for a bathroom. If your bathroom is dominated by white, you can add another soft color like cream. The combination of cream and white gives off a light, bright, and fresh vibe to the bathroom.
2. Vibrant Teal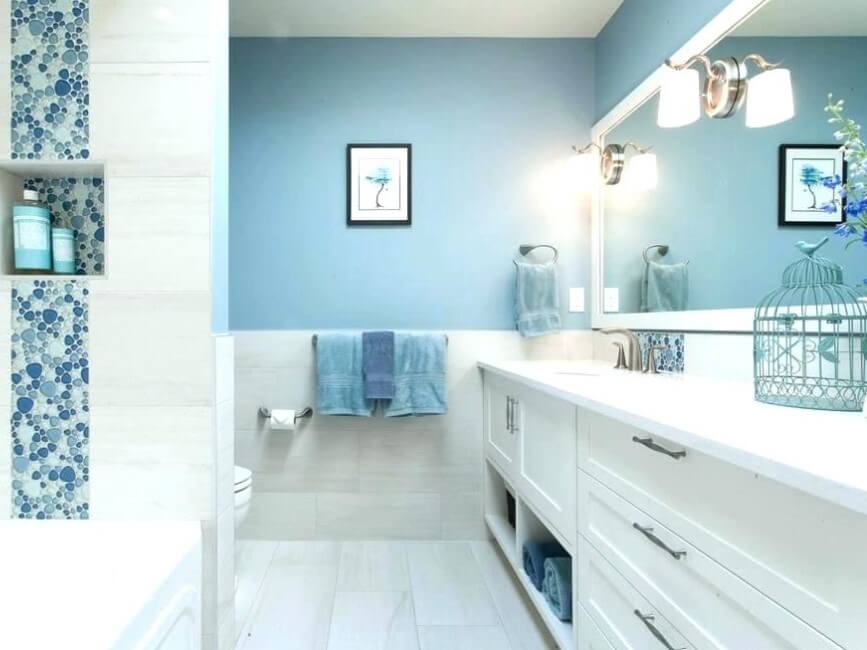 If you want to make a statement, you can use vibrant teal on your bathroom. Vibrant teal works especially well if you apply it on the ceiling and walls while the rest of the room has a neutral color. The fixtures, artwork, and backsplash will pop out with the vibrant teal as well.
3. Dramatic Black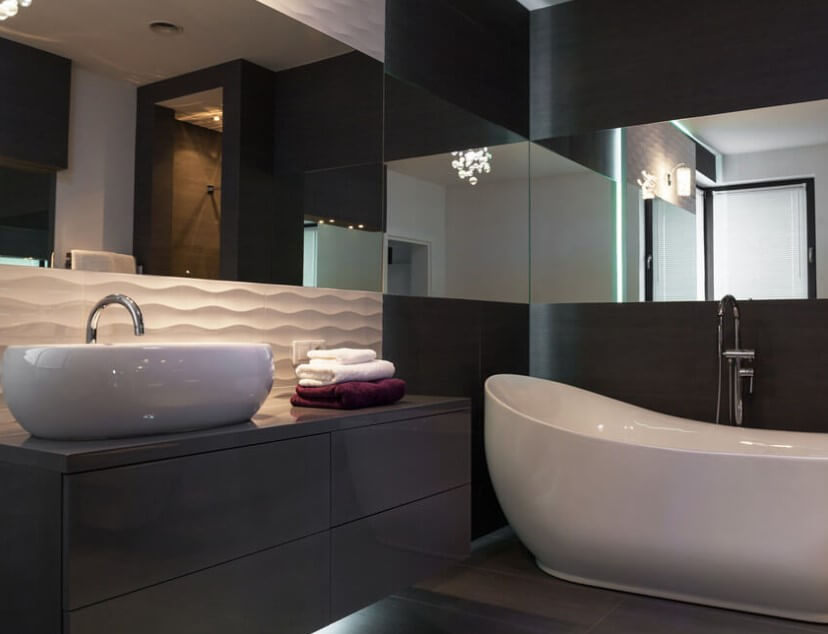 Want to bring a sophisticated look to your bathroom? Dramatic black can do the job. A bathroom colored in dramatic black with silver accents looks very gorgeous.
4. Powder Blue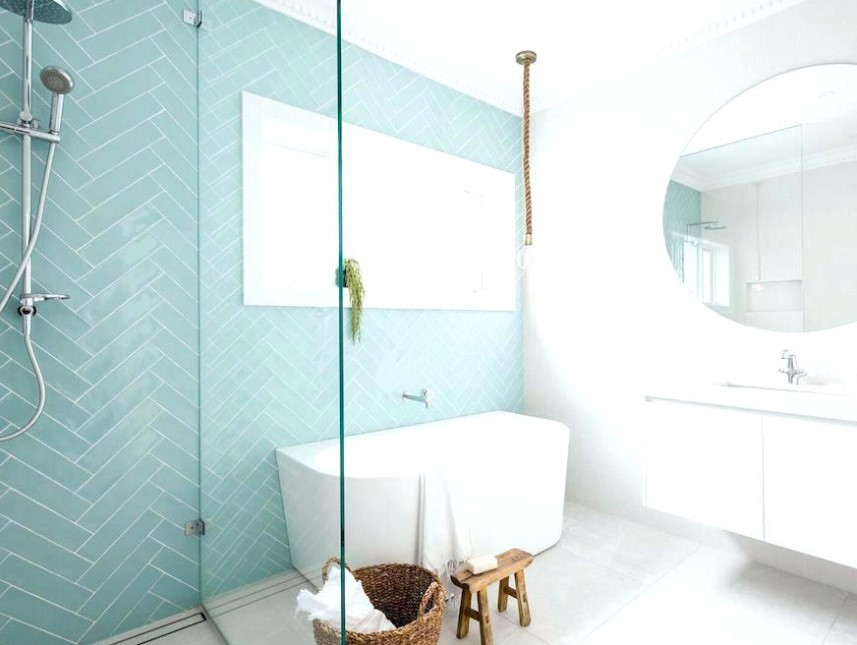 Not everyone likes bold and vibrant colors. Some people prefer a calmer color. If you are among these people, you may want to color your bathroom in powder blue. Powder blue is neutral and gives off a calm vibe. You can also combine it with light-yellow to make it livelier.
5. Charcoal Grey and White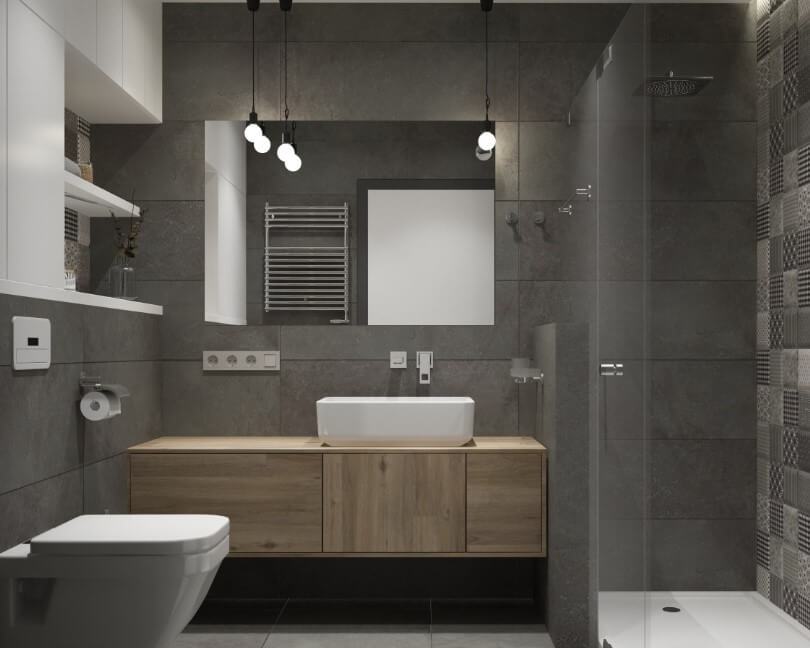 One of the best color schemes that can provide a minimalist, modern and romantic vibe is charcoal grey and white. To get the best vibe from this color scheme, you can use the sink, shower tub, and toilet as the white components while the rest of the room is colored in charcoal grey.
6. Neon Yellow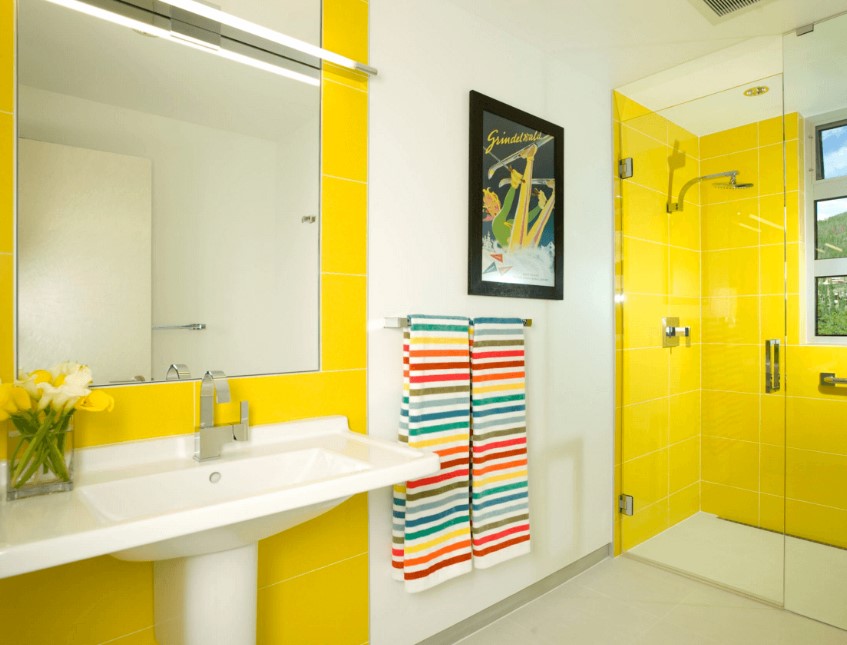 Neon yellow is a lively color. Coloring your bathroom in neon yellow stripes will bring a youthful, fun, and vibrant vibe to the room. The only thing to keep in mind is not to use accessories too much as they can overwhelm the space.
7. Lavender and White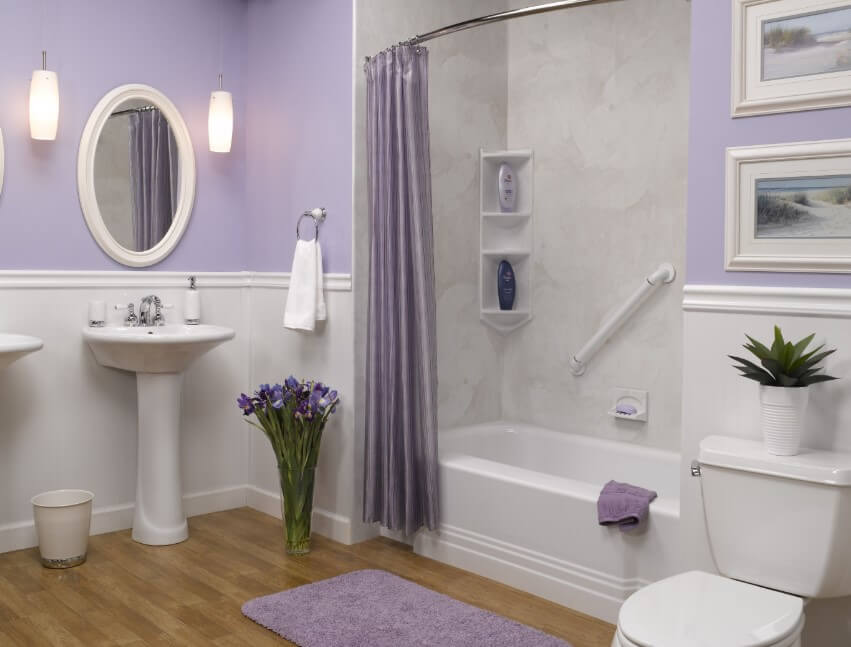 A lavender bathroom looks sweet. Combined with white, the room will look sleek and modern. This color scheme serves as an interesting focal point while at the same time allowing other components to stand out as well.
8. Light Green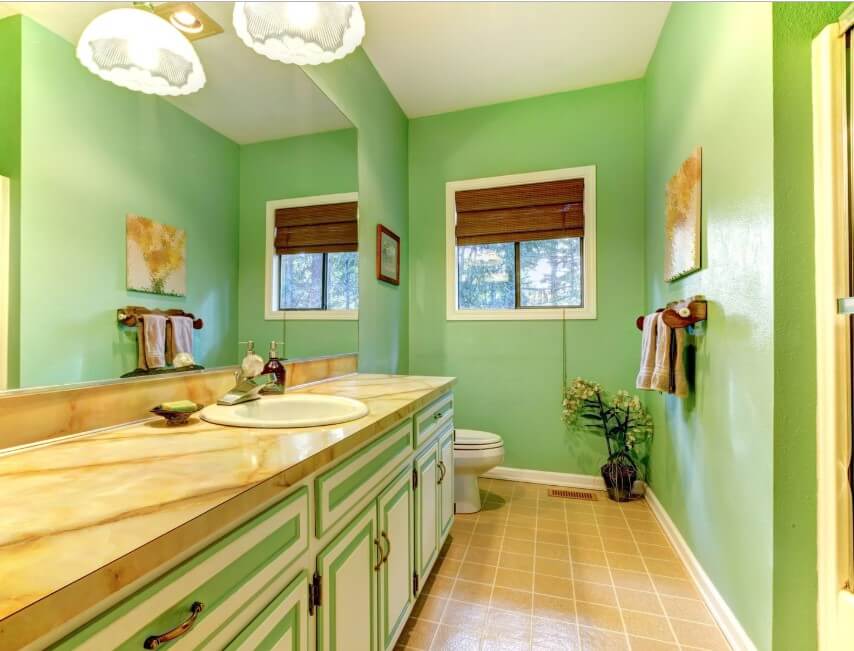 While there are many colors that are tranquil and rejuvenating out there, nothing beats light green. In case you want to make your bathroom as a room where you relax and rejuvenate yourself, painting it in light green will surely help.
9. Purple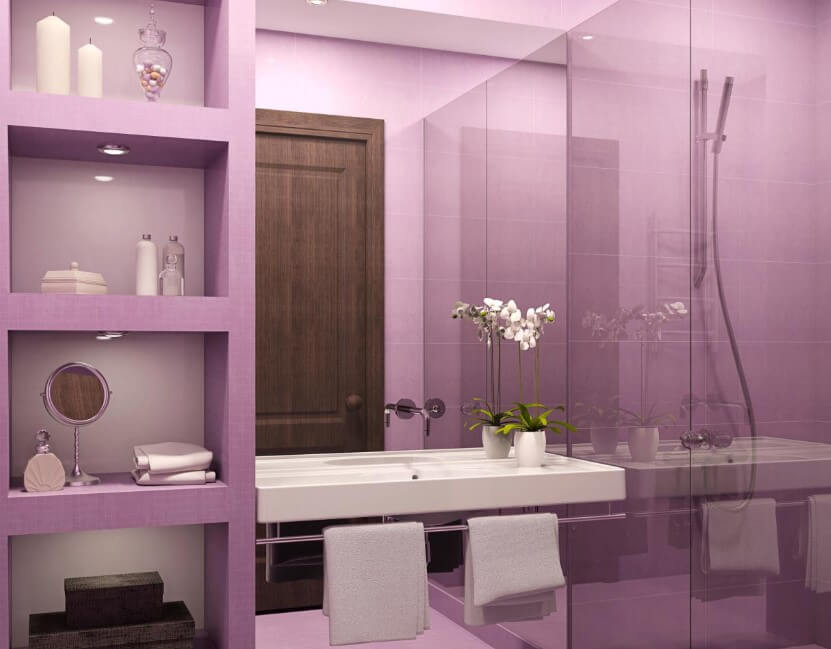 Purple is a good choice of color to add femininity to the room. This is especially true if you combine it with rustic accents and white. The best thing about purple is that you can mix various styles with it. So, don't be afraid to experiment.
10. Magenta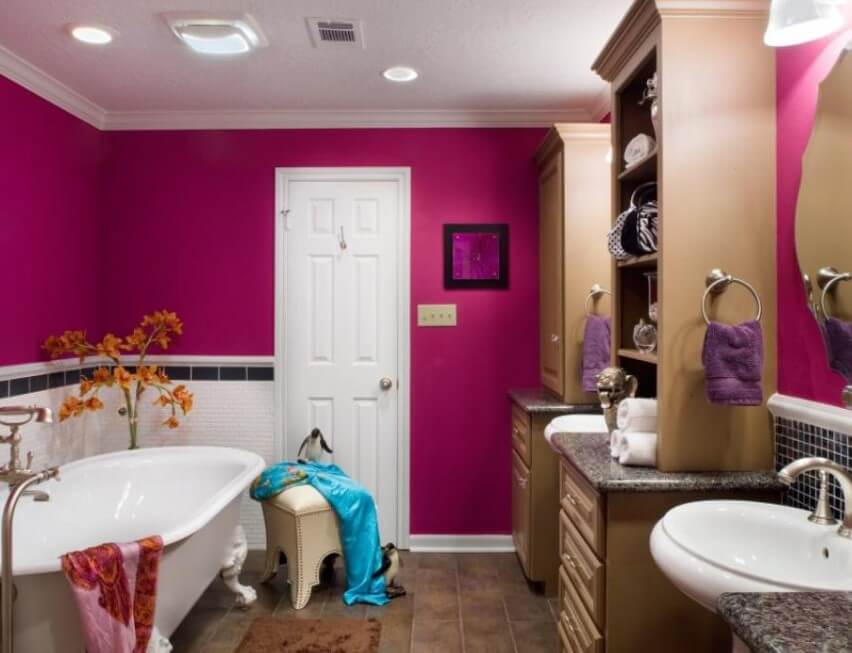 Magenta is also a good choice of color to add femininity. However, unlike purple, magenta is more suitable for teen girls as it gives off a more playful and livelier vibe. It blends well with earth tones as well.
11. Blue and Gray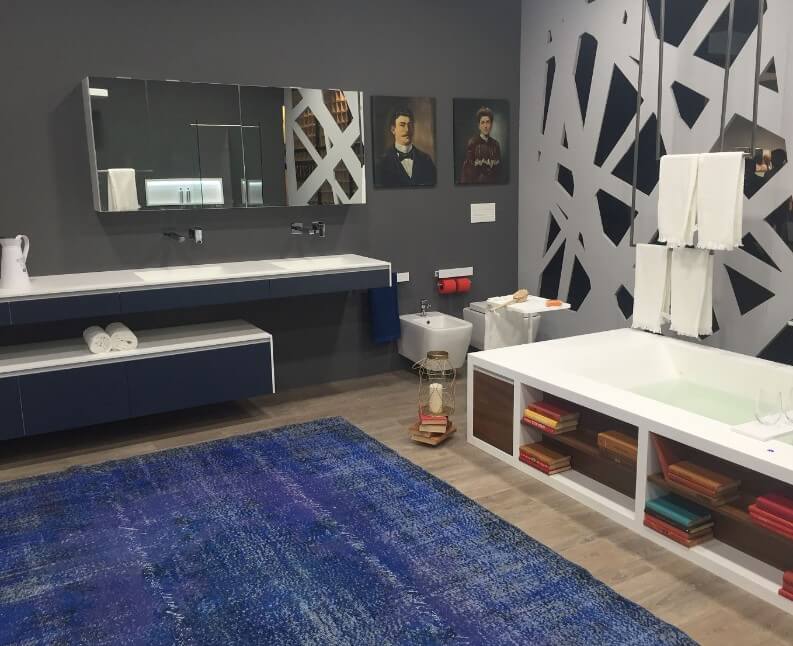 Blue and gray is a unique combination. It makes the bathroom look modern and sophisticated. If you have lots of colorful accessories, blue and gray will make them pop out.
12. Copper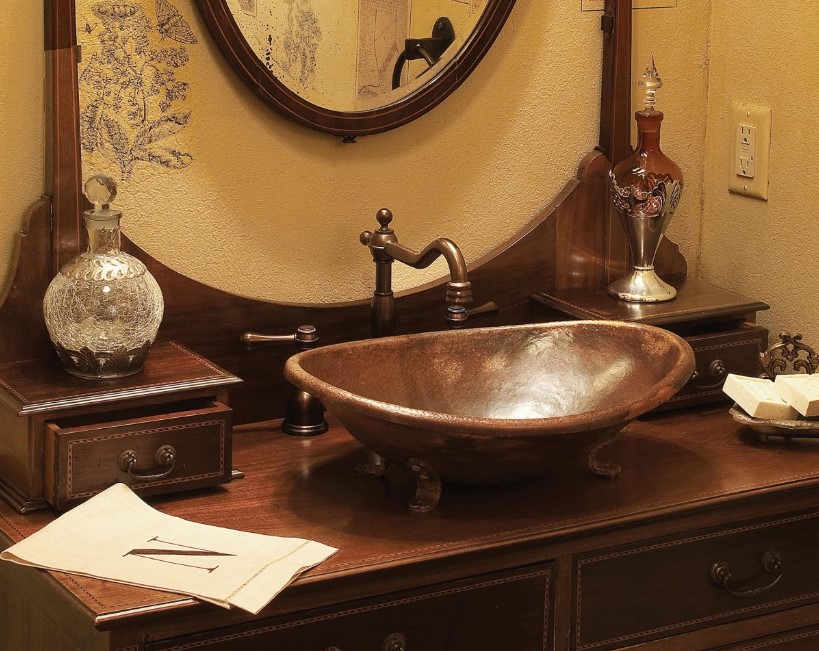 Metallic colors are trending nowadays. Metallic colors such as copper is a great option if you want to make your bathroom looks elegant and beautiful. Not to mention it has a rustic feel as well.
13. Red, White, and Black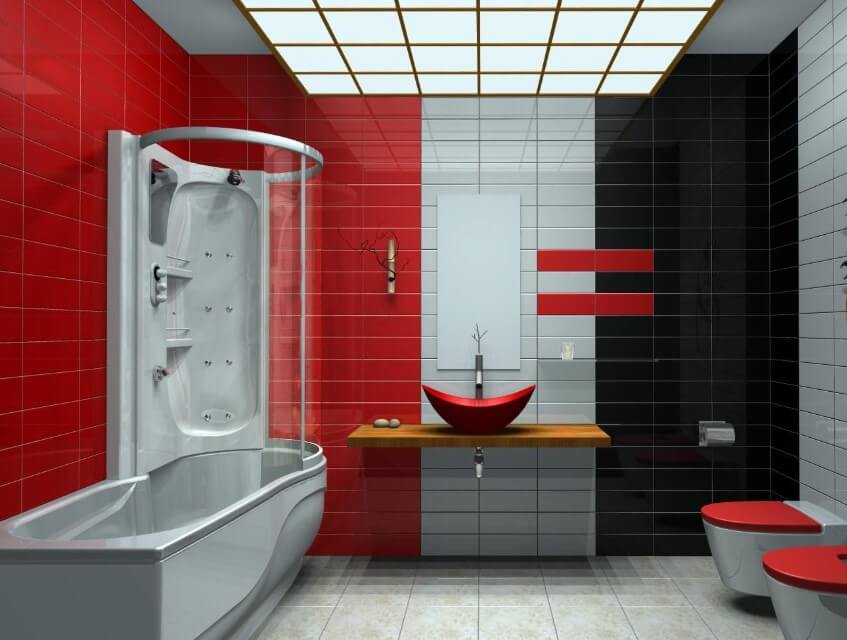 Two colors are more than enough to change the overall look and feel of a bathroom. What about three? It turns out three colors can change the look and feel of a bathroom significantly as well. Red, white, and black are a great combination, especially if you want to have a sleek and urban design.
14. Grey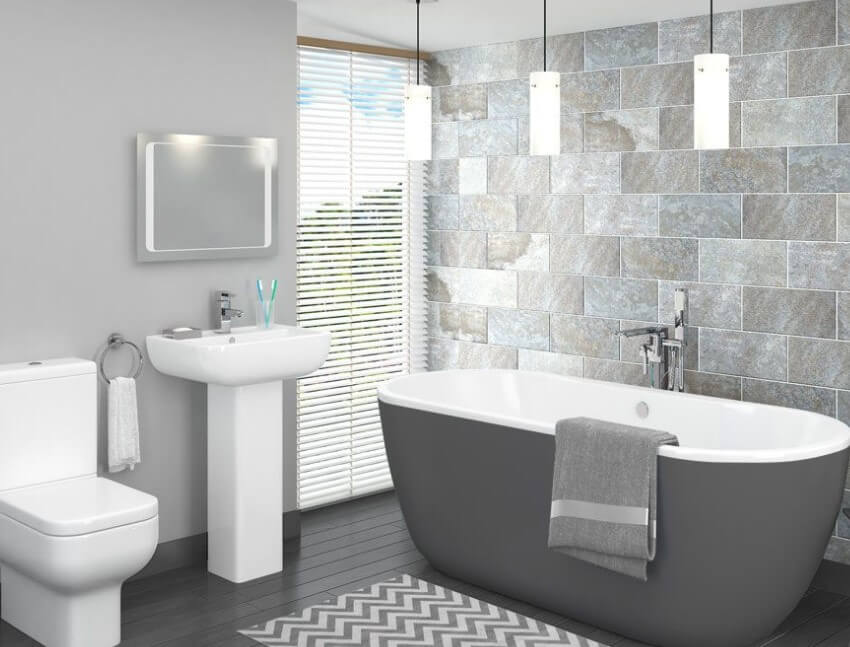 A bathroom dominated with a single color can look great as well. Grey and its various shades can make a bathroom more interesting, add depth and warmth as well as keep the room look soothing and cohesive.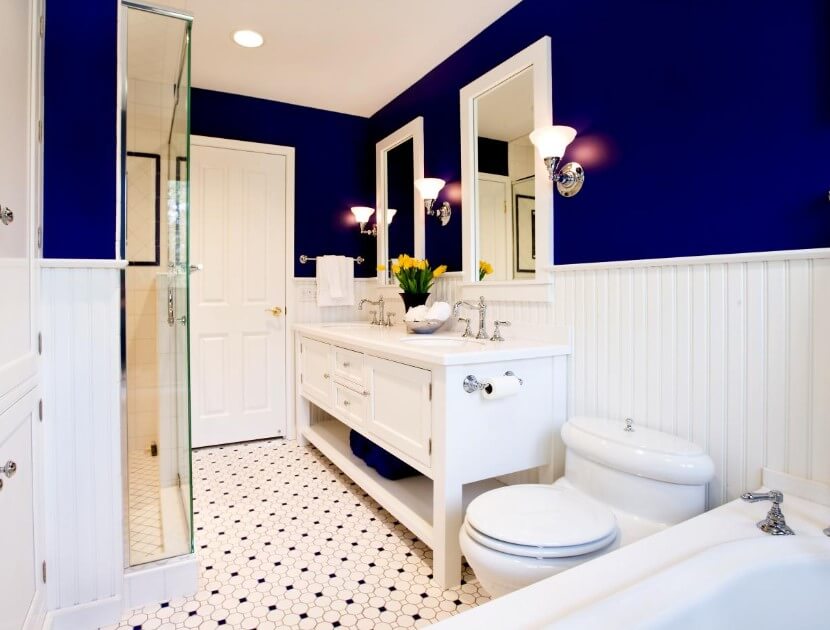 Navy and white are a timeless color combination. You can't go wrong with it as it looks great in most situations. Better yet, thanks to its contrast, this color scheme also enables other accessories to pop out in the room.
The bathroom color ideas above can be applied to bathrooms of all sizes, including small ones. We hope they give you an insight or two in coloring your bathroom.