Bathroom decoration can be done in many ways. One of them is tiling. Changing tile can drastically change the look and the feel of a bathroom. If you are planning to decorate your bathroom, you'd want to consider the tiling. You can take a look at our bathroom tile ideas to get inspiration.
Changing the tiles of a bathroom can have a drastic effect. However, not all tiles can give the best effect. Depending on the circumstances, some tiles are suitable for a certain bathroom than others. If you are still unsure what kind of tiles for your bathroom, use our bathroom tile ideas below to help you decide.
Bathroom Tile Ideas
1. Large Tiles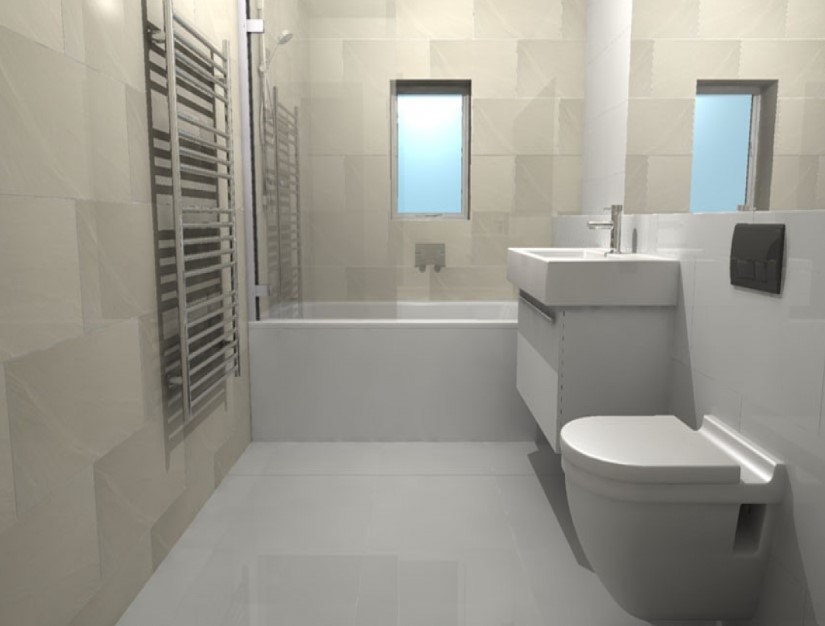 Large tiles are a good option, even if the bathroom is small. In fact, a small bathroom can benefit from large tile because it makes it appears larger than it really is. Also, in general, large tiles make the room look cozy.
2. Diagonal Tiles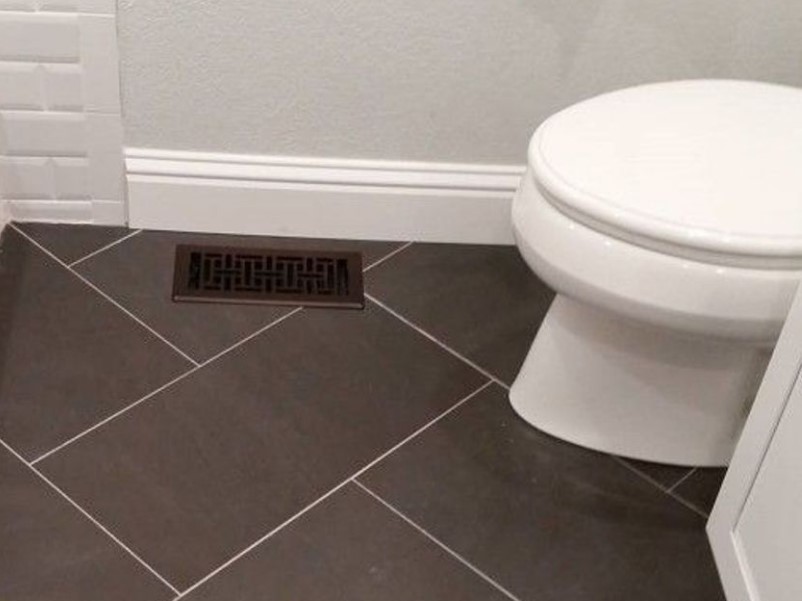 You don't have to install tiles in a horizontal way. Diagonal tiles look good as well. It may not look as organized as horizontal tile. However, diagonal tile does have its own appeal. For instance, the lines of the tiles look interesting and less dull.
3. Black Tiles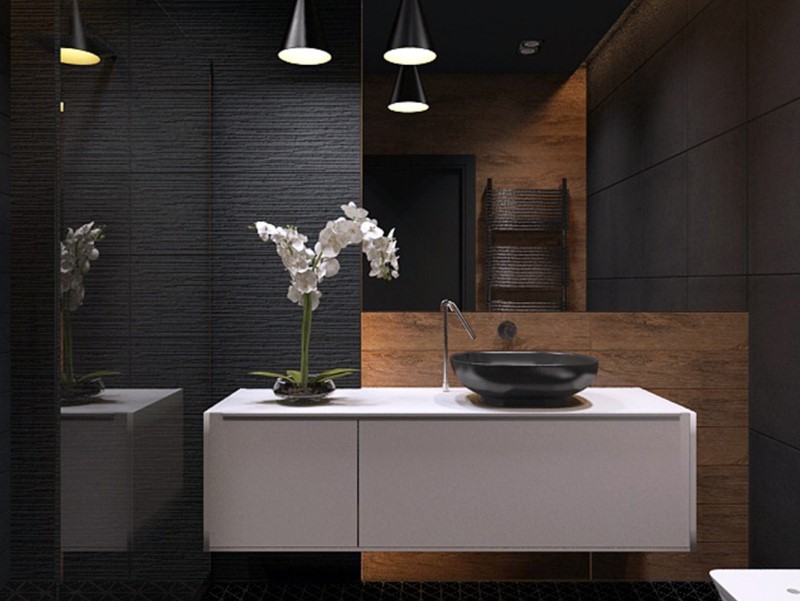 Want to make your bathroom look more classy, elegant, and sophisticated? Try using black tiles. Black tiles will combine nicely with white furniture and accessories. If you want to use black tiles, make sure that the bathroom has a proper lighting especially if you want to use black tiles for the floor and walls.
4. Neutral Tiles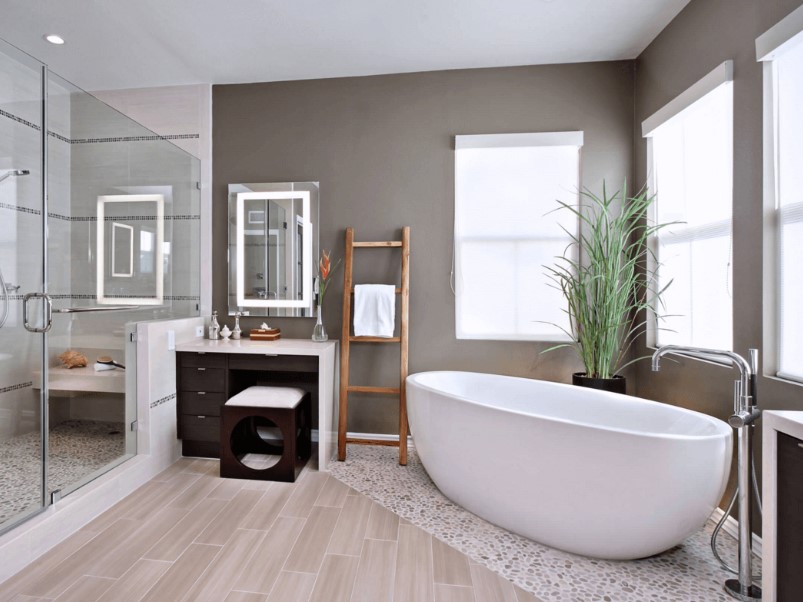 Not everyone likes bold colors. Some people prefer neutral colors. If you like neutral colors, you may want to consider using neutral tile. Unlike tiles with bold colors, tiles with neutral colors don't draw attention. Rather, it gives a comfortable, cozy, and relaxing vibe while allowing other parts of the bathroom to stand out.
5. Mosaic Tiles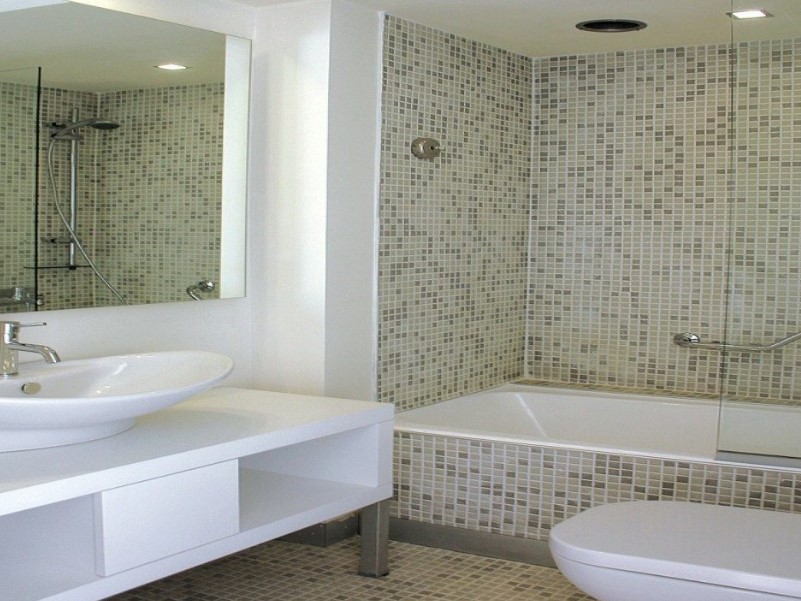 If you are planning to create a focal point on the floor and/or walls, you may want to consider using mosaic tile. Small mosaic tiles will draw attention to the place where they are installed without being too obnoxious to the eye.
6. Glossy Brown Tiles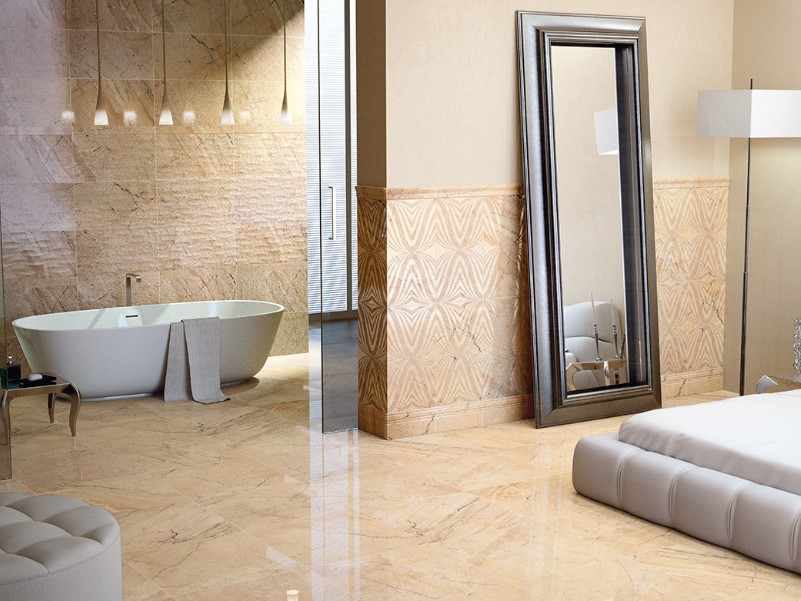 Wood can be a good addition to a room. Unfortunately, they are not suitable for a bathroom. If, however, you want a wood-like feature in your bathroom, you can still have it. You can use glossy brown tiles that have a similar appearance to wood, all without the downside of wood.
7. Navy and White Tiles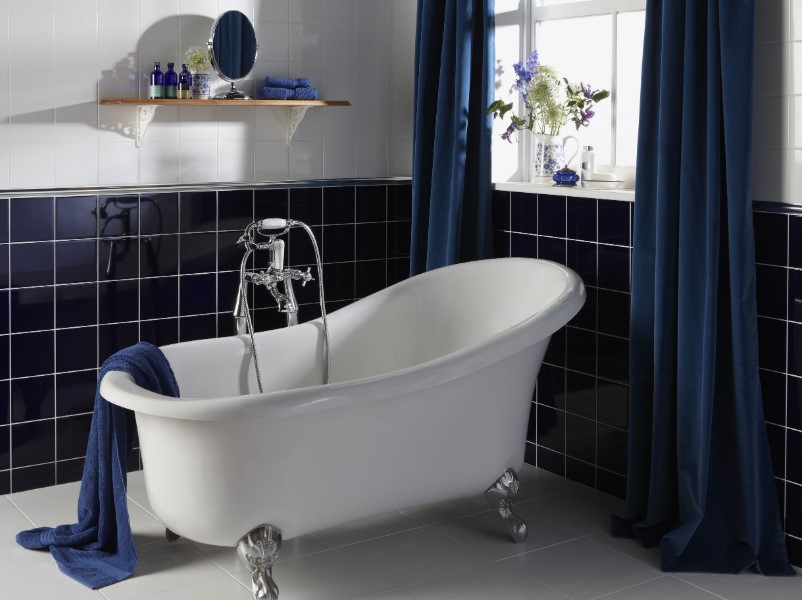 The combination of navy blue and white looks awesome in just about any room, including the bathroom. Navy blue and white will stand out and make a statement without overwhelming the other colors in the room.
8. Multicolored Tiles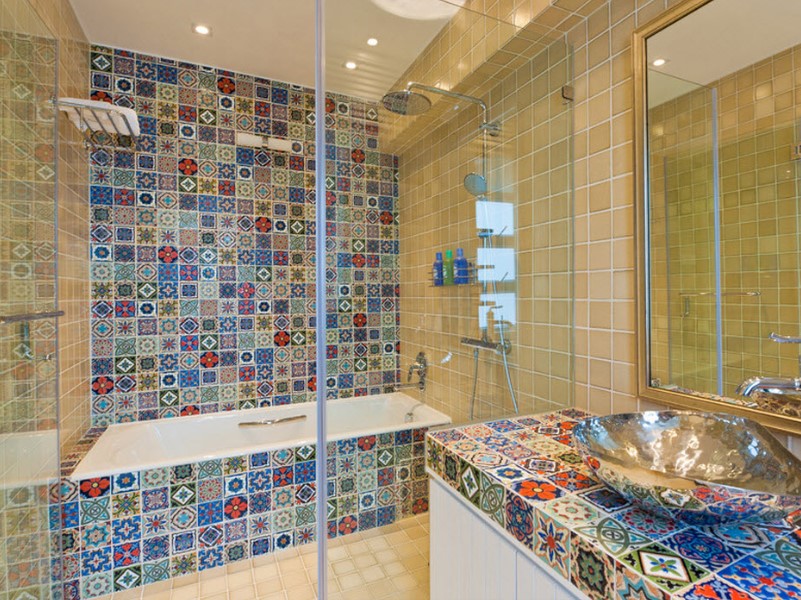 If you want something fun, try multicolored tiles. Since multicolored tiles will become the focal point of the room, the key is not to overdo it. Make sure to create a balance in the room. For example, you can use neutral colored tiles alongside multicolored tiles.
9. Cubism Tiles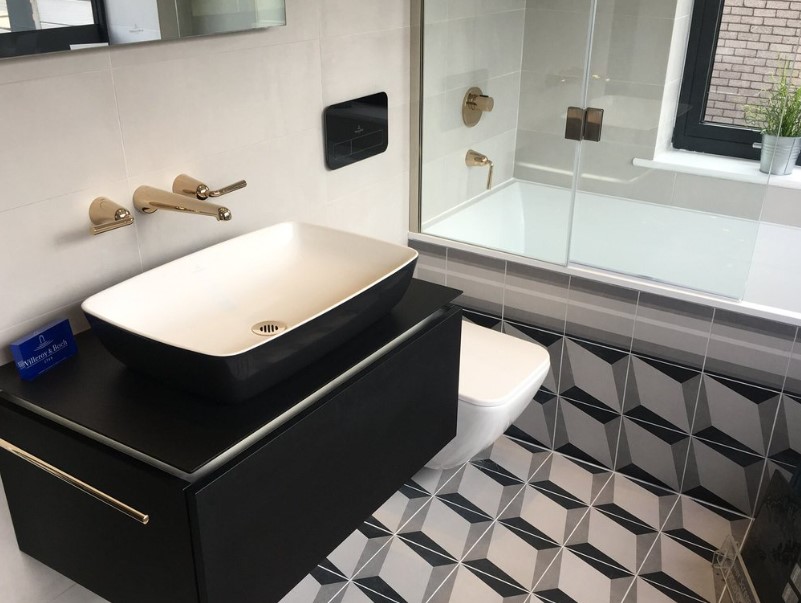 Cubism tiles are a great option for those who love retro style. If you don't, you'd want to use it if you are looking for a way to make your bathroom looks larger. Cubism tiles blur the space since you don't know where they begin and where they end.
10. Earth Tiles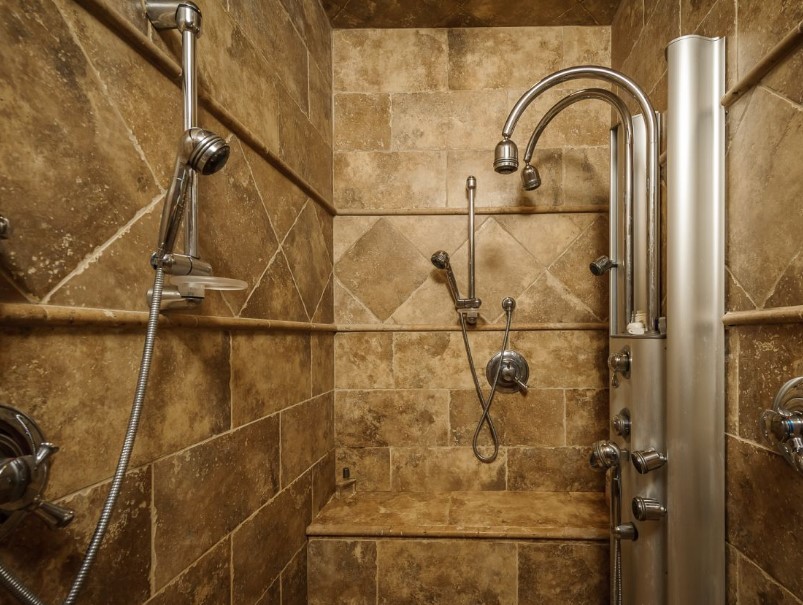 Earth tone colors are always interesting. They look elegant and add a rustic vibe to the room. Consider installing earth tiles if you want to create an elegant bathroom without having to use bold colors.
11. Glossy Tiles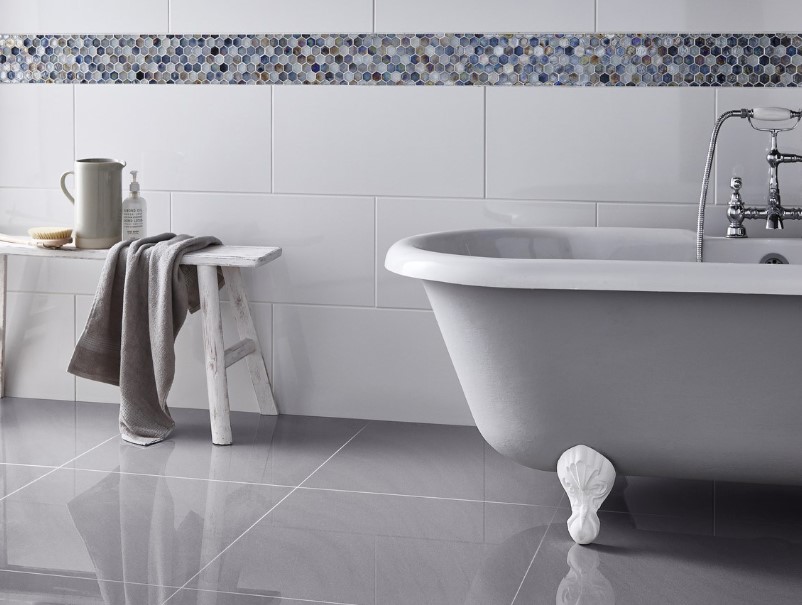 Installing glossy tiles is a good way to reflect more light and make a bathroom feel larger than it really is. Plus, they make the room look clean and modern, too.
12. White Tiles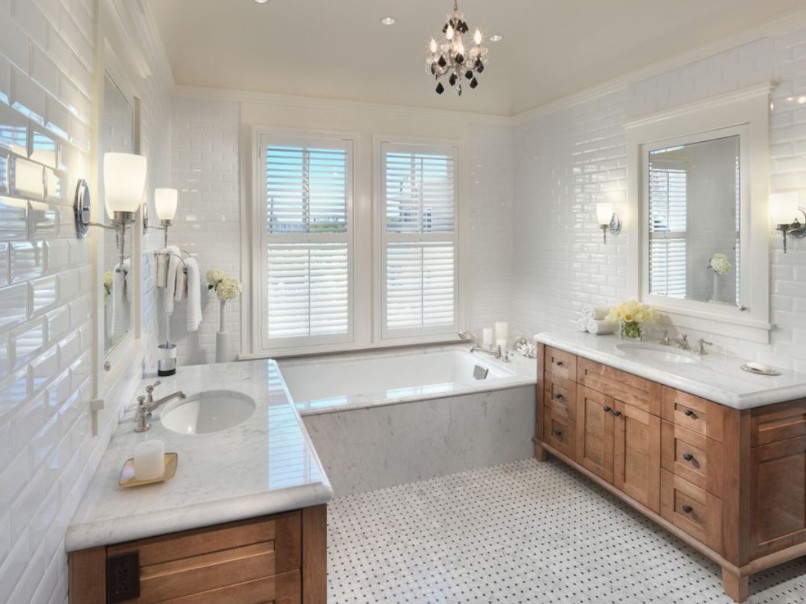 A white bathroom is always good. With white tiles, you will have a bright and airy bathroom. However, since white is a neutral color, you may want to add one or two focal points in the room so it doesn't look dull.
13. Gray and White Tiles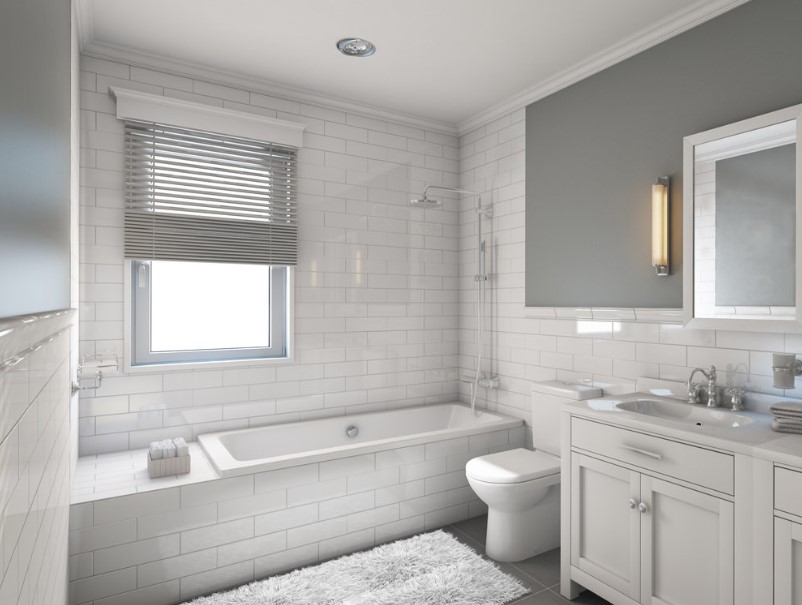 In case you want a modern bathroom, you may want to consider installing gray and white tiles. They will bring simplicity and elegance to the room.
14. Stone Travertine Tiles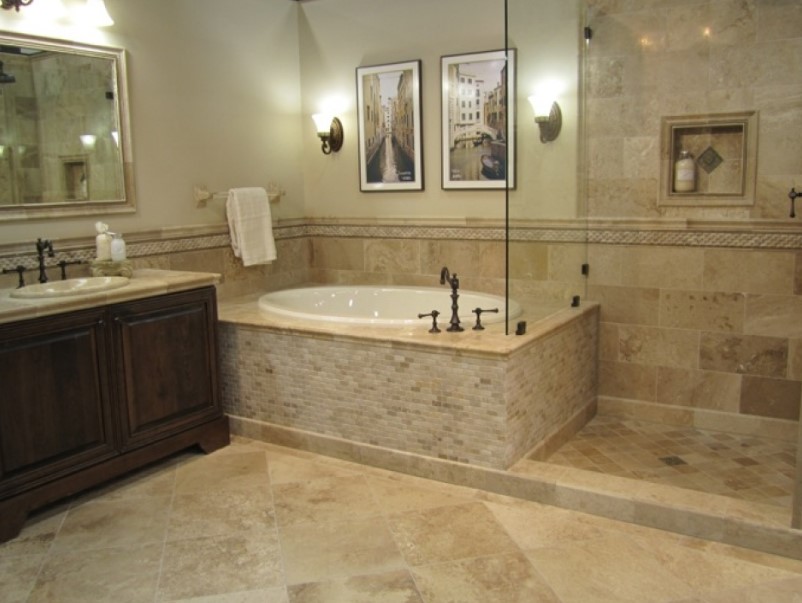 Stone travertine tiles will give a natural, rustic, elegant vibe and are quite pleasing for the eyes to see. Add rustic furniture and proper lighting and you will have a very elegant bathroom.
15. Geometric Tiles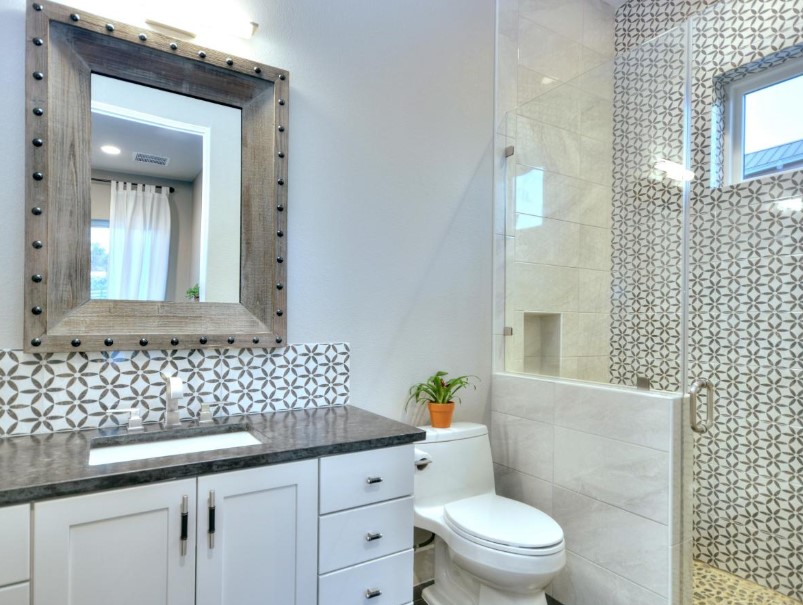 For a more traditional look, try using geometric tiles. Geometric tiles work nicely to provide a traditional look and feel to the room, especially if other components have the corresponding color to the tiles.
What do you think about our bathroom tile ideas above? Do they help you get inspiration on how you will decorate your bathroom? We hope they do.