Do you have a white bathroom? A white bathroom does look good, doesn't it? It is a classic, timeless look. However, it can get dull very quickly if nothing is added. No need to worry. There are many white bathroom ideas that can turn your white bathroom into a simple and elegant bathroom.
There are many things you can do with a white bathroom. From adding a simple decoration to introducing more vibrant, contrasting colors. Not only that, you can design a white bathroom in various styles as well. If you need inspiration, you can take a look at our white bathroom ideas below.
White Bathroom Ideas
1. Go Full White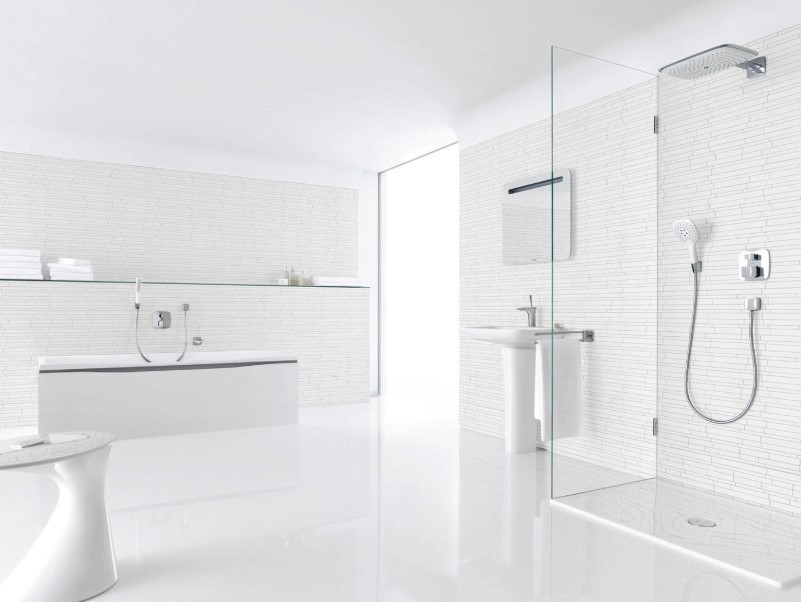 If you have a white bathroom, why not go full white? A full white gives a hygienic, pure, and clean look. With a full white look, you will be able to spot bodily fluids, errant hairs, dirt, or grime easily, which makes cleaning easier. It is an ideal look for people who tend to catch and clean things early.
2. Adding a Plant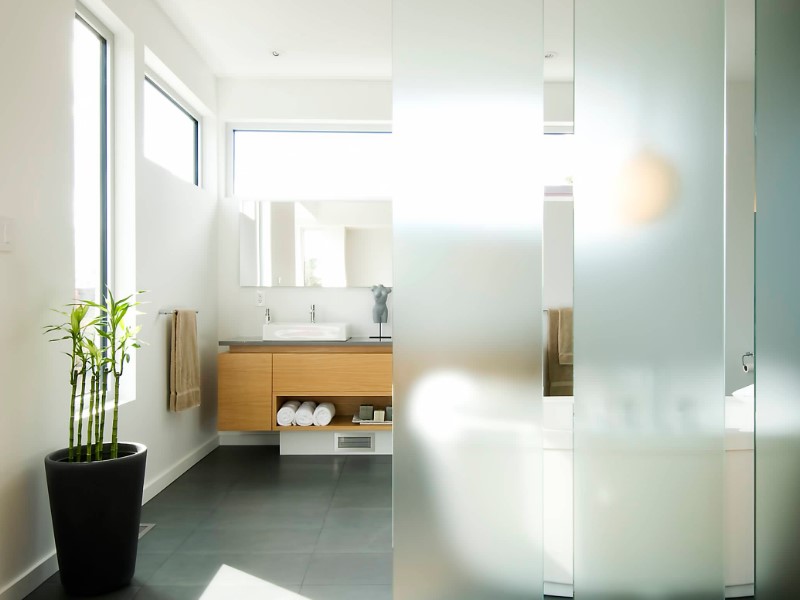 A white bathroom that has a lot of natural light can benefit from a plant. This looks especially well if the bathroom is dominated by white color. Simply add a potted green plant into the bathroom and voila! The contrast between the green decoration and the white background results in a gorgeous look.
3. Decorating the Floor with Tile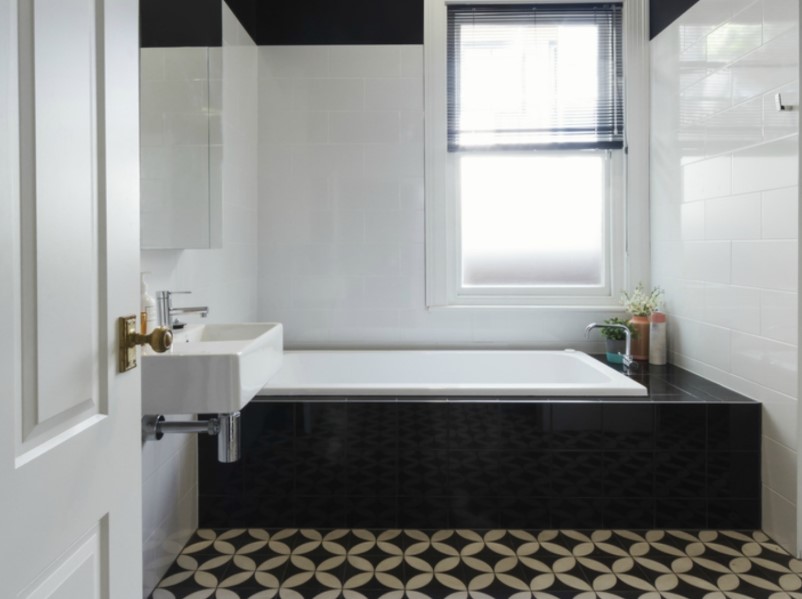 For some people, a full white look can be dull and boring. If you are one of these people, you can add a spark in the room by decorating the floor. For instance, you can tile the bathroom floor with black and white colored geometric pattern.
4. Adding a Rug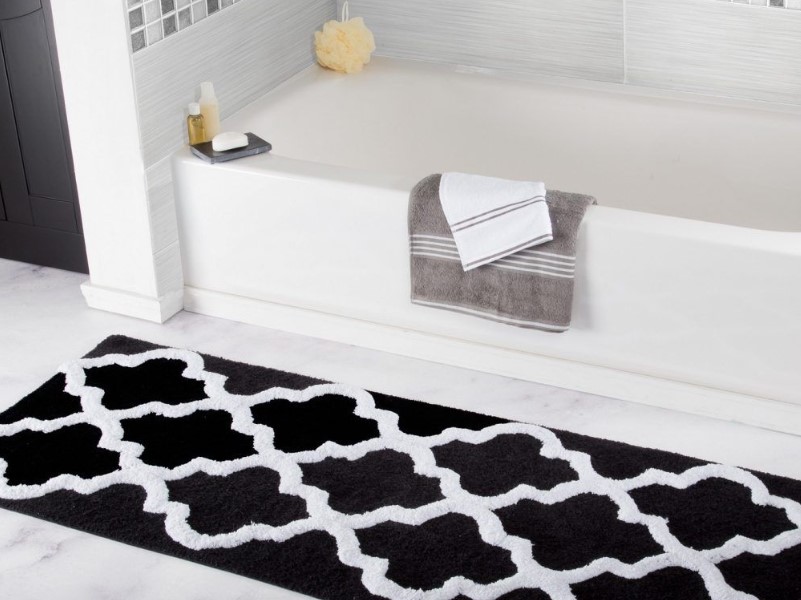 Want something to warm up the bathroom? A rug works well with a white bathroom. A rug is the easiest way to improve the look of just a room, including a white bathroom. A white bathroom may look a bit too stark. Adding a rug will prevent that.
5. A Minimalist, Rustic Look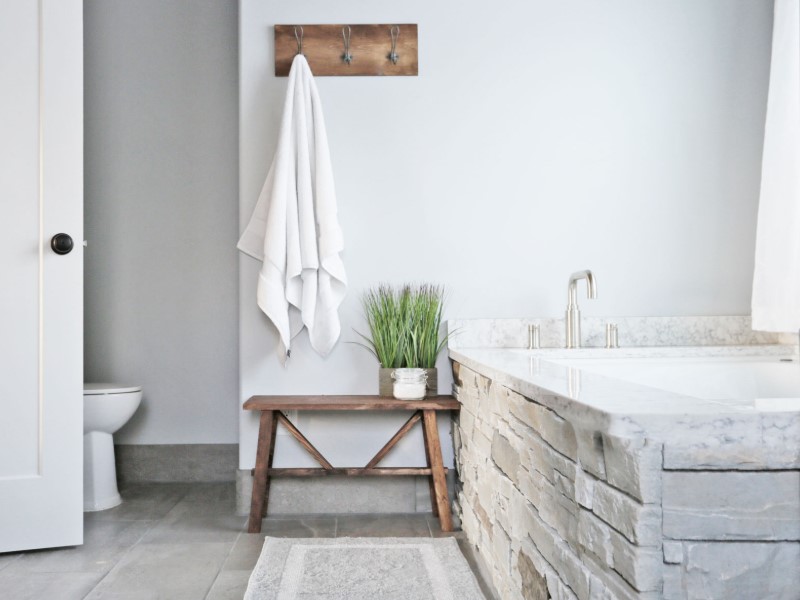 Sometimes less is more. In décor, a minimalist style not only looks good but also makes things easier to organize. Since it is quite simple but elegant, a minimalist, rustic white bathroom is a go-to design if you want a calm and cozy bathroom.
6. Adding Woods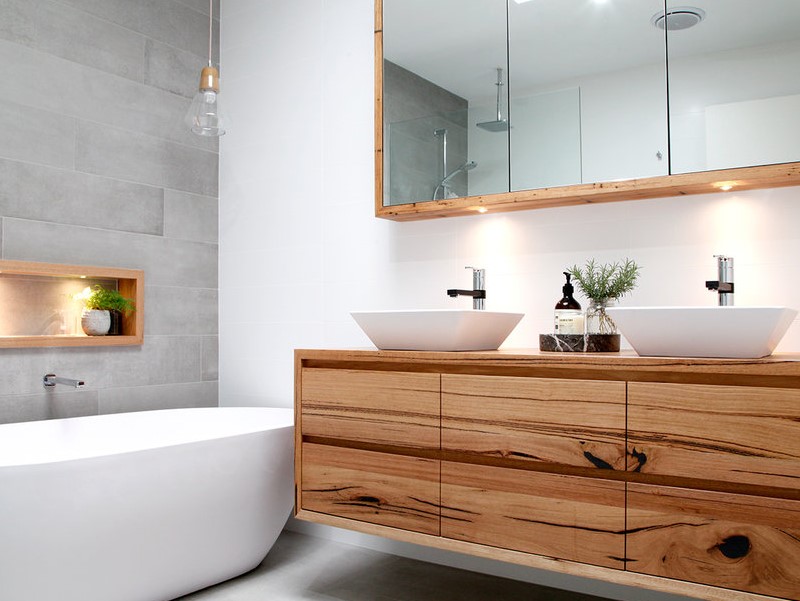 A full white bathroom looks great with woods, especially if the woods have a lighter color. Since woods are neutral, they don't stand out like a sore thumb in the room. Instead, they provide a focal point that is comfortable to see.
7. Black and White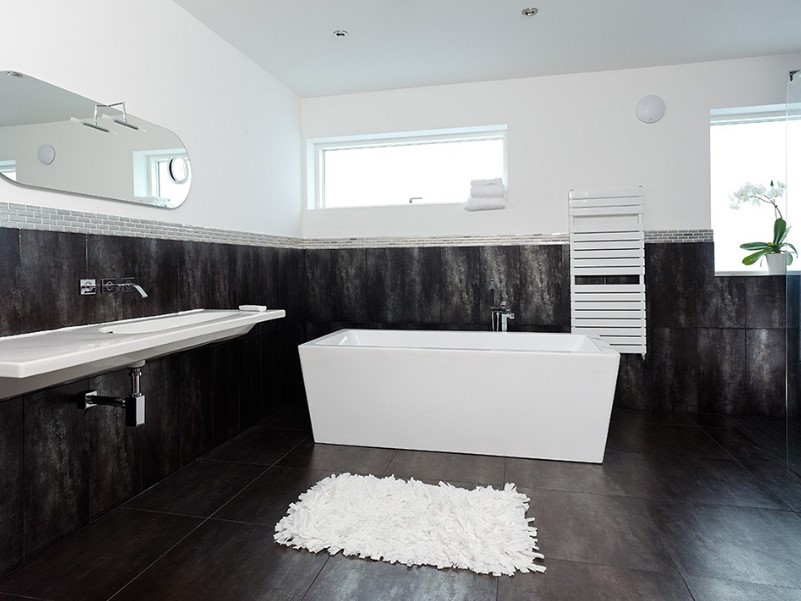 In some cases, adding black to a full white bathroom is a good idea. The contrast of black and white surely makes the bathroom stand out. If it is not good-looking enough, try adding brass. The room will look even more amazing with brass.
8. Blue and White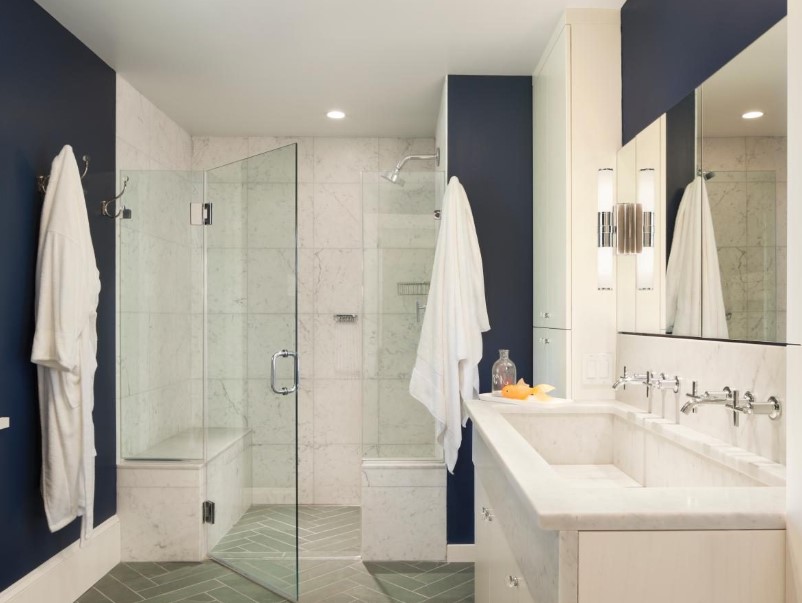 If you don't like the contrast but still want to add a darker color to your bathroom, you can try adding blue. Blue and white combine nicely as they don't create too much contrast like black and white. If anything, blue compliments white.
9. Coastal Vibes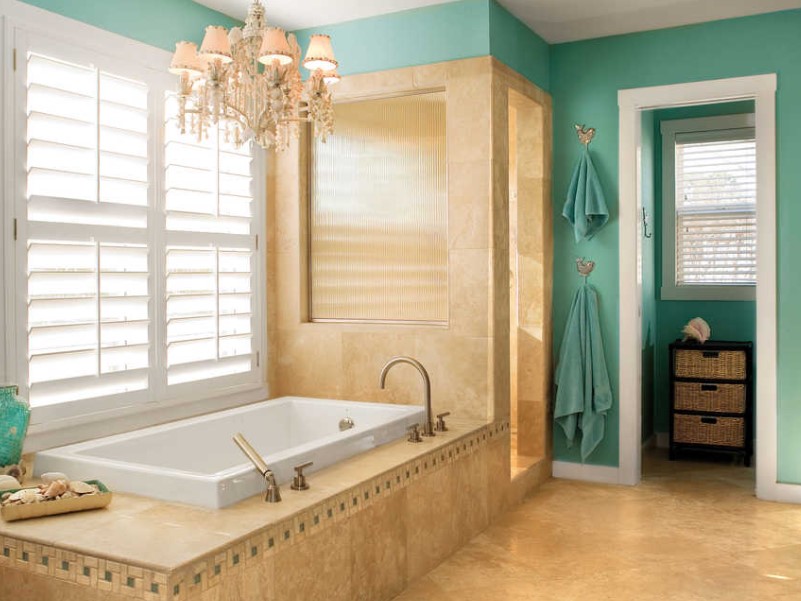 This style is a perfect option for those who like coastal vibes. What kinds of decorations remind you of a coastal cool room? That's right. A palm leaf, blue accents, and wood-paneled walls. Add these to your bathroom and it will have coastal vibes to it.
10. Try Stripes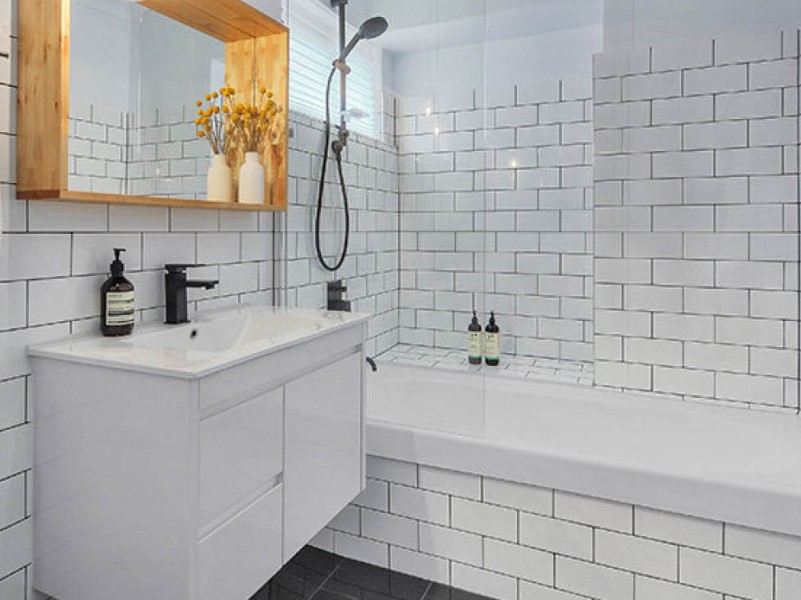 If you want something simple that can change the look of your bathroom, try stripes. Use white subway tile on the walls. You can go further by adding a curtain with white stripe, if you want. The stripes make the bathroom look more interesting and keep it from being dull.
11. Adding Lacquered Cabinets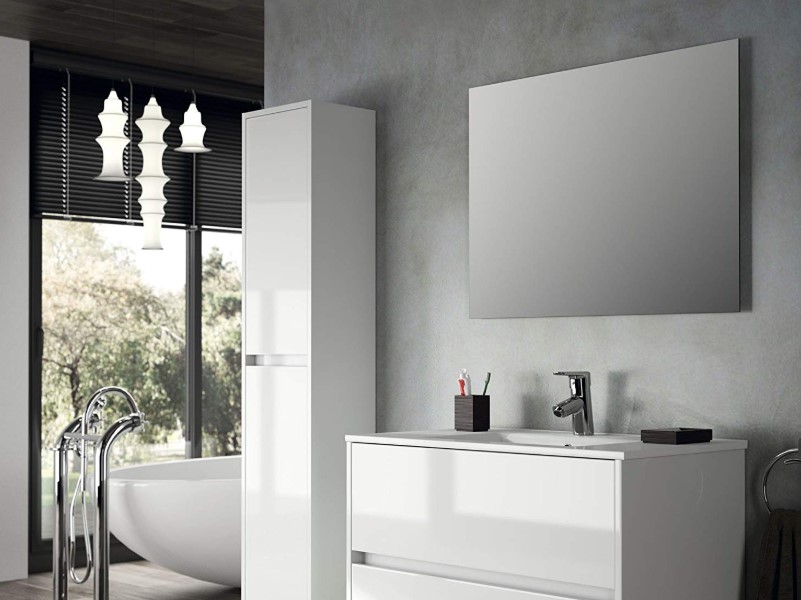 A full white bathroom can look too fussy. You can avoid this by adding glossy lacquered cabinets in the bathroom. Glossy lacquer cabinets will make the bathroom less fussy while at the same time give a more modern vibe to it.
12. Incorporating Shiplap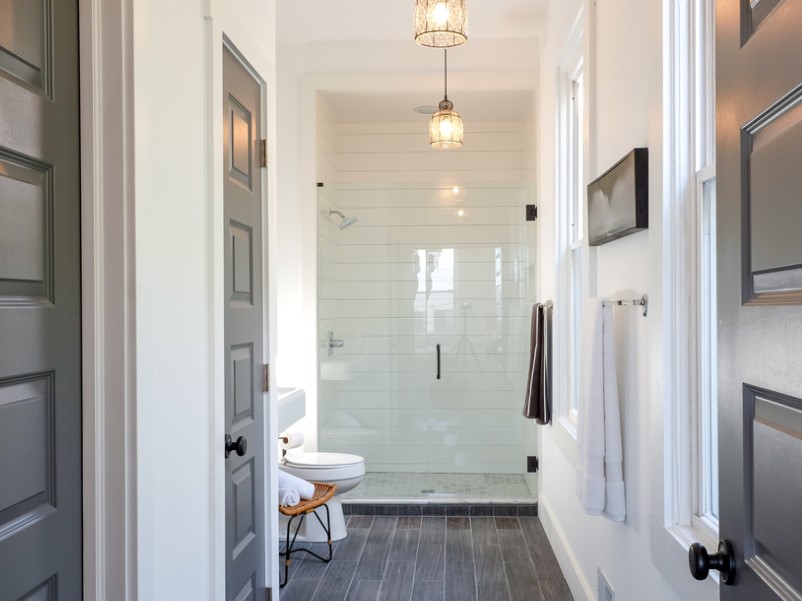 A white bathroom with farmhouse will look complete if you add a shiplap. The bathroom will look even better if it has silver accents to it.
13. Creamy Ivory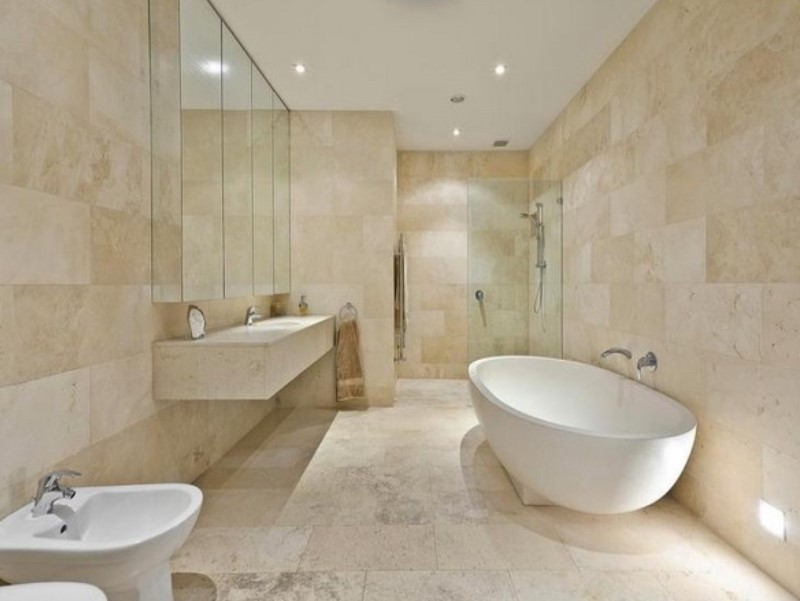 Ivory is a variation of white. If you want a white bathroom that creates warmth, styling it in a creamy ivory color will do the job.
14. Contemporary Look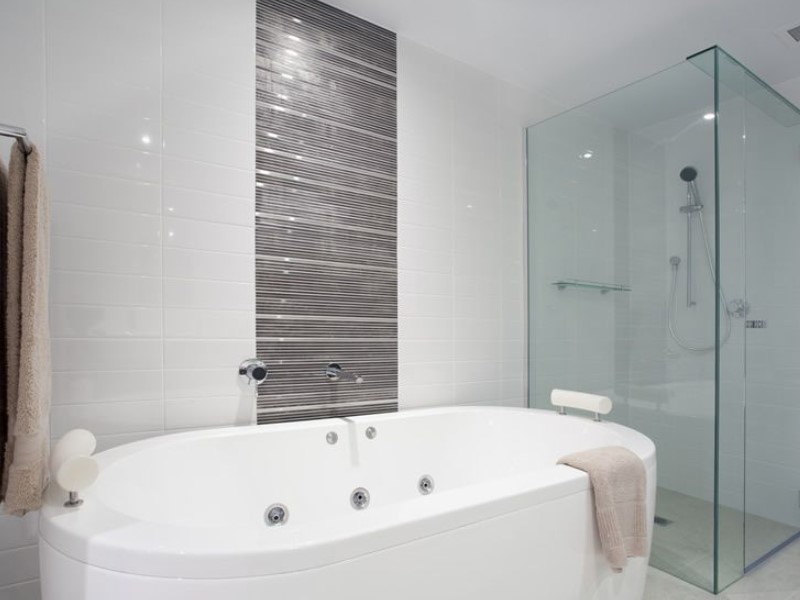 To achieve a contemporary look, you can combine a white background with accessories with various colors (colors like light-yellow or light-green, for example).
15. Partially White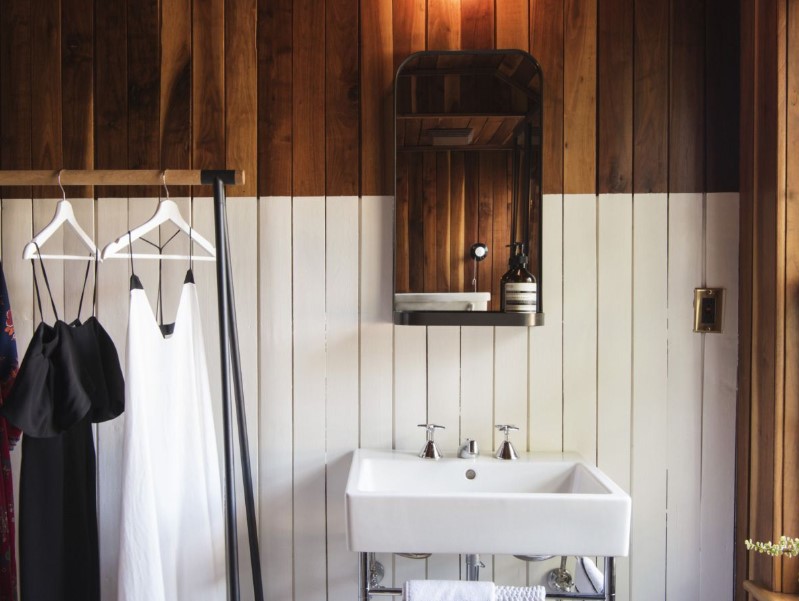 A white bathroom doesn't have to be full white. A bathroom with multicolored upper half and white-colored lower half looks great, too.
These are our white bathroom ideas. In terms of designing, white bathrooms are flexible. You can design them in many ways, as we have shown above. What do you think? What kind of design fits your taste the most?