Are you crafting lovers? If so, lacking craft supplies often can be a problem since it will screw up the works. Checking the best online craft stores can be a good solution to get anything you need for crafting.
There are a lot of craft stores available online that provide you with an easier shopping experience. So, let's get to know what great stores to approach and how to shop craft supplies online.
Top 15 List of Craft Stores for Online Shopping
It can be difficult to find the best store if you want to purchase craft materials online. However, there are many recommended stores that have become a good destination for many people to get stuff they need.
Some stores either might specialize in particular craft supplies while some others offer more various crafting stuff. Let's see which one best suits your needs.
1. Etsy

Known to be one of the most popular online shops worldwide, Etsy provides great sources for those looking for handcrafted, vintage supplies, as well as unique and artsy items.
It has huge collections from the world's craft suppliers so no need to worry about limited choices. Even in this store, you can find vintage merchandise older than 20 years, perfect if you want to make antique crafts.
Either watercolor painting supplies or other craft products to do your personal projects, Etsy becomes a great place to go. People often lucky enough to enjoy great bargains while shopping in this store.
No matter if you are a crafter require have no inspiration to what supplies to buy or local artists looking for a platform to sell their own products, Etsy is the best option.
2. Ebay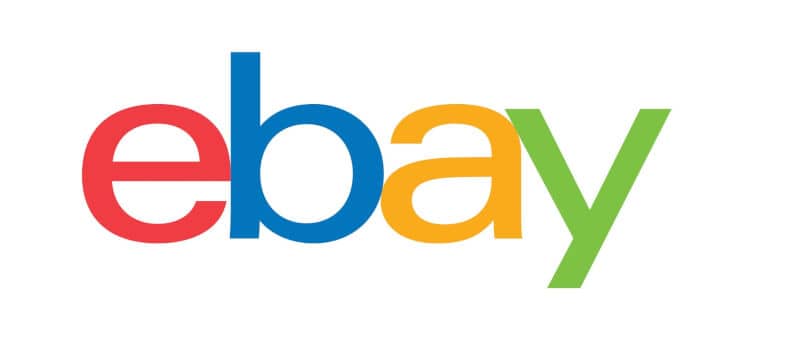 Who never heard eBay? It sounds familiar, right? It is a great place to find huge collectibles of craft pieces and obviously the first resort if you are craving good bargains.
Take the benefits of a wide variety of items offered at affordable prices and free of tax. Satisfyingly, you can enjoy free shipping too.
It serves as the perfect store for obtaining various items you need for casual projects and add your crafting stocks of seasonal stuff.
For you who like to create DIY projects, eBay is a great destination to find everything you need without sacrificing your wallet.
3. Amazon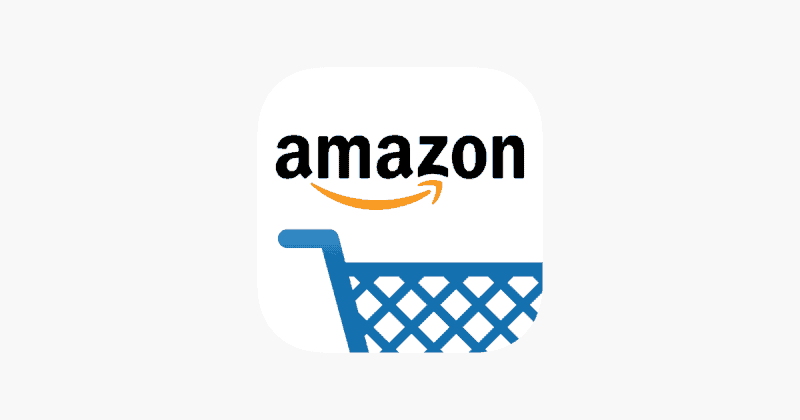 Amazon should be on the list if you require a reliable place to find crafting stuff. Known to be the biggest e-commerce worldwide, it has myriad selections of craft and art supplies.
However, make sure to list what you really need to buy when you decide to shop at Amazon. If not, you will end up confused due to interesting items you come across when scrolling the Amazon craft page.
People take the benefit of being the membership that Amazon has, it is called an Amazon Prime. Those who have been a senior member can get some discounts when buying products on this e-commerce.
Besides, using Amazon Prime allows you to enjoy free and fast shipping. It's important if you urgently need craft supplies for your projects.
4. Blitsy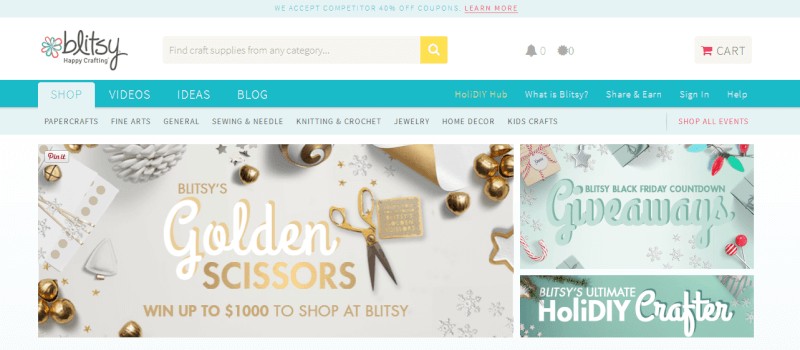 Blitsy is another recommended online craft stores that you need to explore. It is a modern and comprehensive site not only for crafters but also for people who like to make DIY projects.
It sells plenty of supplies for making creative projects including, numerous kinds of paper crafts, scrapbook kits, and card kits. There is also equipment for creative works like die-cutting and embossing machines.
Want to make the craft look more interesting? Explore a wide variety of accessories such as beads, glitters, stickers, markers, and other fun embellishments.
Huge collections of art supplies are available in Blitsy, too. Let's say paints with an abundance of color selections, oil pastels, colored pencil sets, brushes in various sizes, palette knives. All support amazing painting.
If you want to make your children love artworks, Blitsy helps you to do so. It has safety scissors and glue sticks, paper mache, pipe cleaners, markers in various colors, as well as cute craft box storage.
5. Blick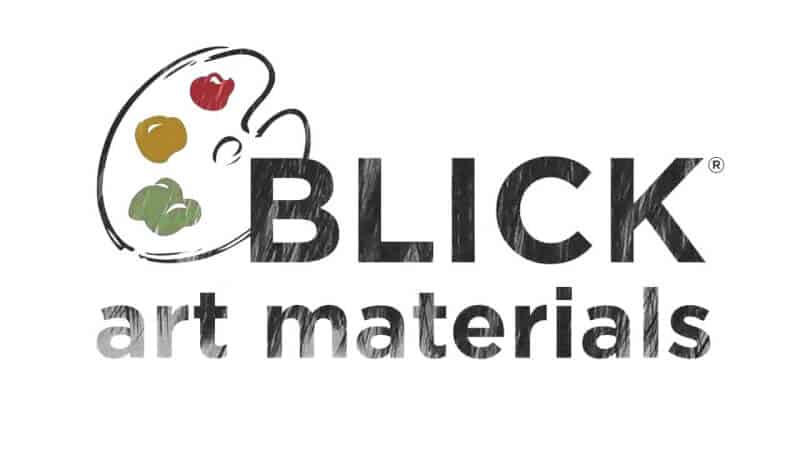 If you just learn to make arts or have been doing so long, Blick is always a good destination to stop by. This craft supplier offers a wide variety of interesting art supplies online for more comfortable shopping.
Even many high prices supplies can be discovered here, such as branded paints that are often used by skilled painters. There are also many art materials and high-quality brushes for pro artists.
The interesting point about Blick is that it isn't just an online craft store with fine art stuff buts also comes with multiple art project ideas if you need the inspiration to make any creative works.
So, whether you are a newbie crafter or pro, Blick always worth visiting.
6. Jerry's Artarama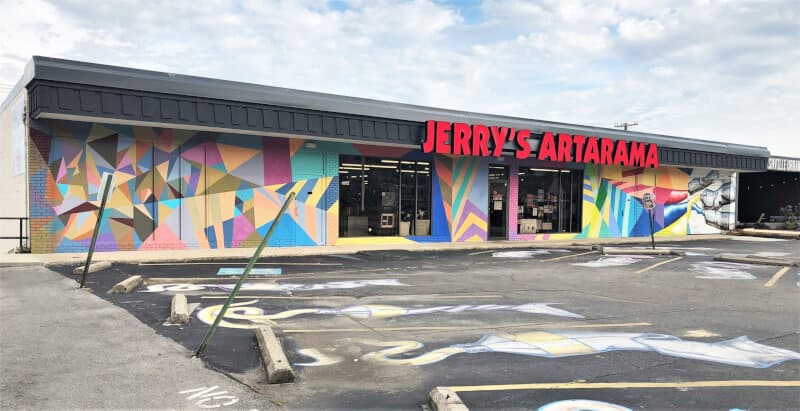 Want to buy art supplies without getting limited on choices? You need to approach Jerry's Artarama. This online store is such a paradise for artists due to its unparalleled options for art materials and tools.
All art supplies can be found in Jerry's starting from a wide variety of paints and mediums to canvas and surfaces that vary in sizes and textures. Not to mention, plenty of different brushes and tools.
Just start drawing? No worries to find the right tools. Here, you can encounter varied drawing supplies as well as paper and pads in multiple sizes. After finish drawing, you can purchase an exciting frame here too.
Interestingly, Jerry's Artarama also provides items to support you when making creative works. For instance, easel stands, furniture to keep the supplies, boards, and mats for a comfortable workspace.
Jerry's is not just a good resource for art supplies buying but also learning. Take advantage of free video art lessons, diverse art books, DVD learnings, art programs, and kits, as well as live art events or contests.
7. Dollar Days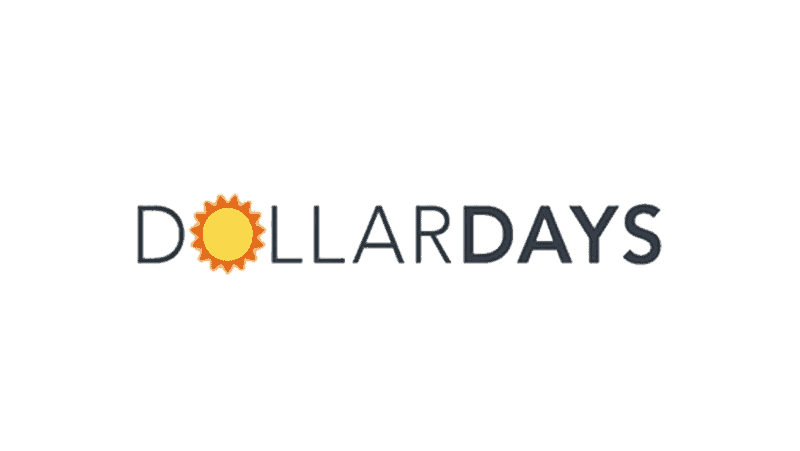 Want to create on budget creative projects or make artworks without sacrificing your wallet? Dollar Days is a perfect place to get everything you require. All the products here are offered at wholesale prices.
Not only sell plenty of craft supplies, but Dollar Days also include office and school supplies. Even other products like electronics can be found in this online store as well.
Dollar Days serves as a good option if you are looking for affordable online craft stores. It is because you can find products at 49 cents or lower. This store even has clearance sections either.
8. Create for Less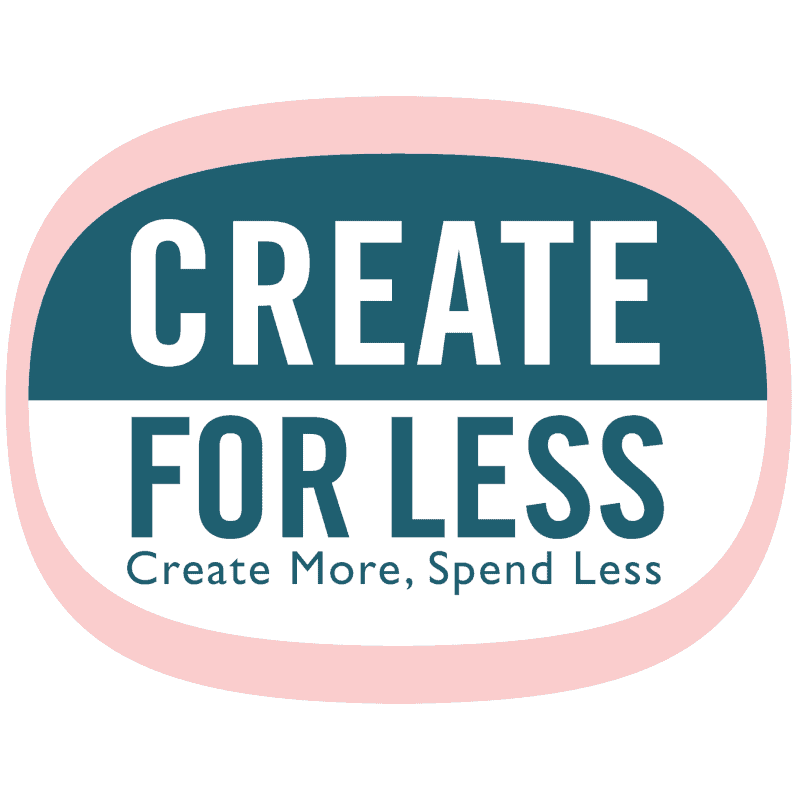 Create for Less happens to be an online craft store that specializes in providing abundance supplies for crocheting, quilting, and sewing. Pleasantly, you can enjoy shopping for those supplies at great prices.
More than 4,000 threads are available here as well as over 200 sewing tools and thousands of buttons to fasteners. Put also other interesting trimmings, cutting boards, pins, and mats on your shopping list.
Many useful tools are also provided to support creative works. There are rotary rulers and needles in many sizes to support your sewing activity. Moreover, plenty of interesting patterns will inspire to quilt.
Crochet lovers, here you will be offered a variety of crochet hooks and knitting needles. Great enough for making many types of crochet products including brooches, pouches, bags, shawls, and other knitwear.
Do you like to make bracelets, rings, or necklaces? This store provides jewelry making tools as well. Interestingly, Create for Less gives a discount for many orders and free shipping for purchases over $100.
To enjoy those special offers, make sure to follow their buying guides and check to clearance available.
9. Simons Says Stamp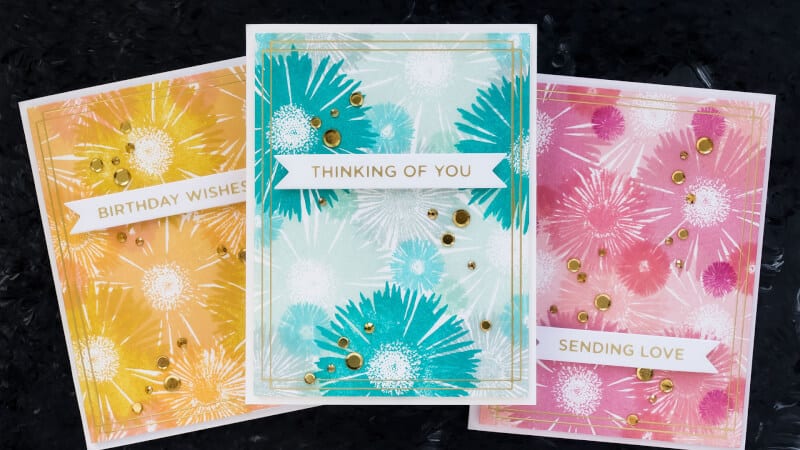 For you who like to make a scrapbook or creating various interesting cards? Simons Says Stamps are the right place to go.  Like its name, this store provides collectibles of rubber stamps that can be bought online.
It is also the right resource to get your supplies if you like to make crafts using paper. All the scrapbook items and card making tools are also available. Artist trading cards here worth enriching your collection.
Do you want unique displays for your home? Then, purchase abundance selections of altered arts from Simons Says Stamp. You will have limitless options with more than 100.000 items from their warehouse.
Shopping in this store enables you to enjoy special offers, too. It's called Simon Releases where customers get special offers monthly or to specific brands or items sold in this place.
10. Craftsy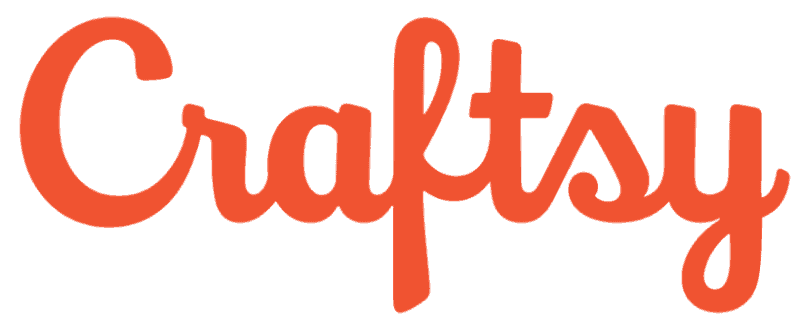 This just a pretty recommended site both for newbie and pro crafters to approach. This site provides plenty of information for you who want to learn how to make crafts and arts.
Craftsy arranges many online art classes. You can take advantage of joining crafting courses or enjoy craft education using interactive video tutorials that are available on their site.
They also give workshops that can be downloaded and a platform for their crafter members to share ideas and exchange knowledge about crafting. They come with an abundance of options of projects too.
Starting from sewing, embroidery, quilting to painting, drawing, and jewelry making. They also give various projects for kids who want to learn crafting.
Not just that, but interesting project kits that come along with useful supplies to support your creative works. Otherwise, try joining Bluprint for a trial allowing you to watch thousands of tutorial videos within 7 days.
11. OOLY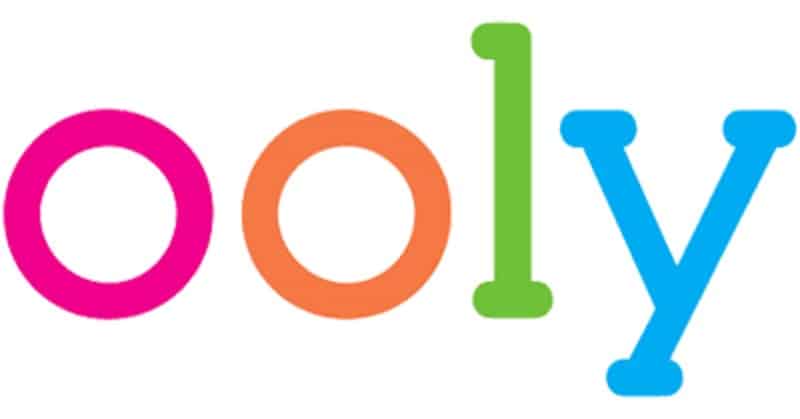 Looking for trustable online craft stores? OOLY is a great option to go to due to its wide selections of vivid, fresh, and fascinating products for crafting.
This site was just designed to help people of every age to work in fun and immerse to their imaginations of making something creative. The products consist of supplies for papercraft, art, and DIY projects.
There are also other products too such as school supplies, stationery, accessories, and gifts. Even unique collections are available at OOLY.
This store provides learning media for learning art by collaborating with AdobeA classroom. There are teacher grants for art supplies classroom. People can join local projects and organizations to support arts.
12. Discount School Supply

Do you still need art stuff for school projects? The best place to get what you need is actually Discount School Supply. Like its name, this store specializes in providing art supplies for school activities.
Either you are a teacher or a student, this online store offers you many affordable items to work creatively with the arts. Even the supplies here are the best if you want to craft outside the classroom.
The huge selections of items here are great for you who want to create a crafting area at home, such as when you are a homeschooling practitioner or a parent who helps your kids know about arts.
13. Oriental Trading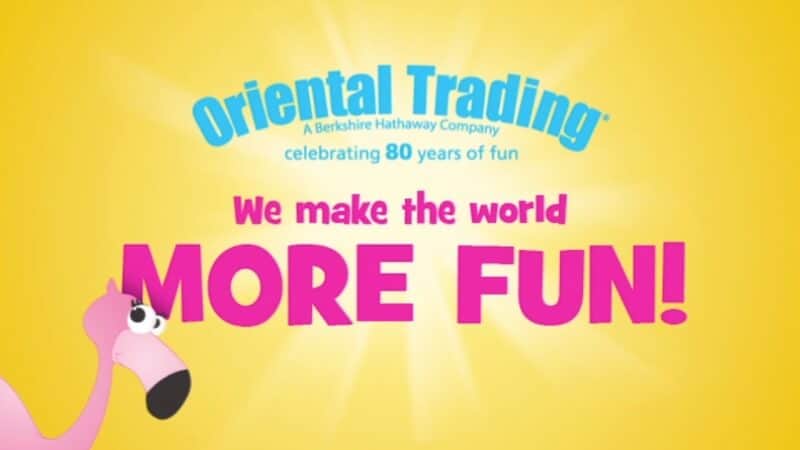 Looking for something fun to prepare for festivals? Oriental Trading comes with its amazing stuff collection worth checking out. There are many glowing stickers that good for the bedroom at night or for Halloween décor.
If you want to buy sweet-stuffed bunnies for Easter gifts, this place has many cute shapes. There is a special section for you who want to search for party stuff. Even your little girls can find beautiful tiara for their costumes.
This site should not be skipped if you want to take advantage of big discounts on a lot of craft items you purchase. Besides, this online store enables the customers to enjoy affordable shipping rates.
So, when you buy many items you will never get burdened with increased fees for the shipment.
14. Fabric.com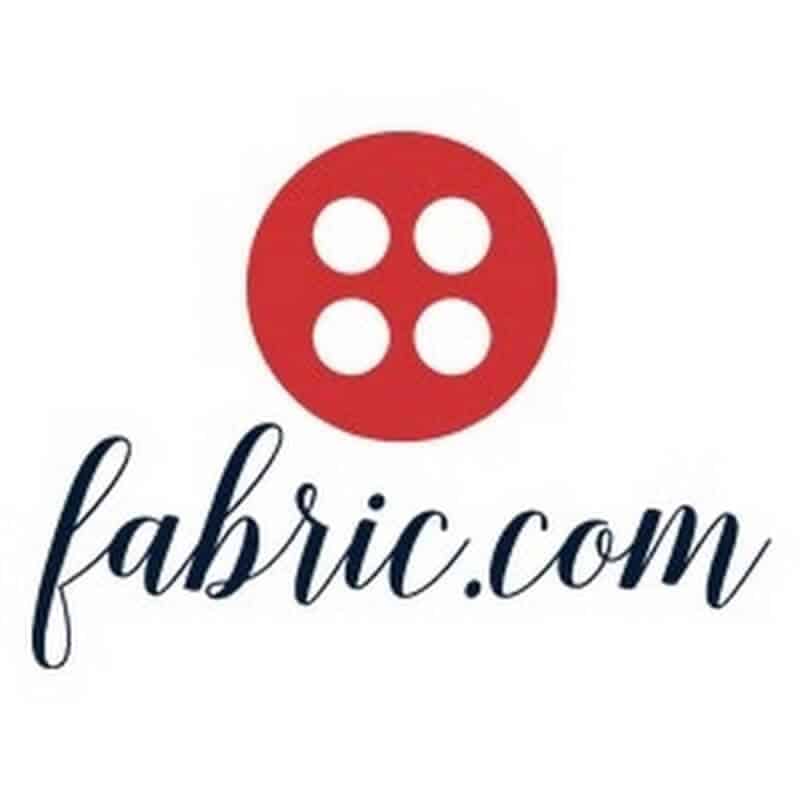 From the name, it's pretty obvious if Fabric.com is an online store focusing on selling fabric and sewing supplies. This store even adds the size to the fabric description and pictures of it being measured with a ruler.
Thus, people if a fabric with a specific size is suitable for their project. The site also has an immense clearance section if you want to enjoy low-price items and getting interesting coupons.
15. Paper Mart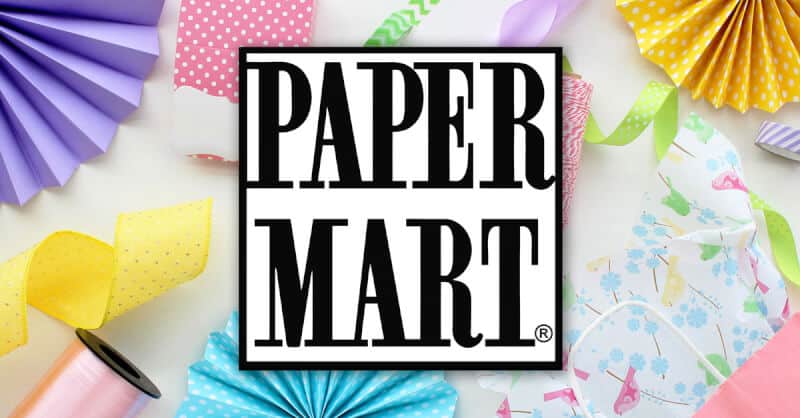 As a big wholesale packaging company that has been run the business for almost 100 years, this store emphasizes providing wonderful collectibles of paper crafts and ribbons.
This is a good source if you are looking for different types of packaging or wrapping for making any gifts. There are tissue papers and other types of wrapping accessories too. Those will create fascinating gifts.
How to Find Affordable Online Craft Stores
After knowing numerous great craft stores to buy the supplies online. It's important to make sure that you can get the best and most convenient shopping experience when finding the art supplies you require.
Besides finding high-quality supplies, buying them at the best price can be very satisfying. Here, several tips that can help you to discover the best price when purchasing craft stuff at online stores
Tips to Purchase Craft Items on Online Stores with the Best Price
Doing research is important before you start shopping around. Compare the difference between some online stores you are considering. This helps you to find the best store offering items you need.
Research about the item you would like to buy too. Google it to know if it is offered at a more reasonable price on other stores without ignoring the quality of items.
Take into account the shipping options. Occasionally, the shipping rate can be a big deal. Thus, you can search it on Google if the item with the same price is offered with free shipping in other stores.
Think about pickup service. Big craft stores offer free pickup for the customers when buying craft stuff from them. This will not only save your money but also receive your craft supplies quicker.
Other Ways to Shop Craft Supplies on a Budget
There are several ways that can be useful for you to shop art supplies without sacrificing your budget, such as:
1. Never Skip Etsy and eBay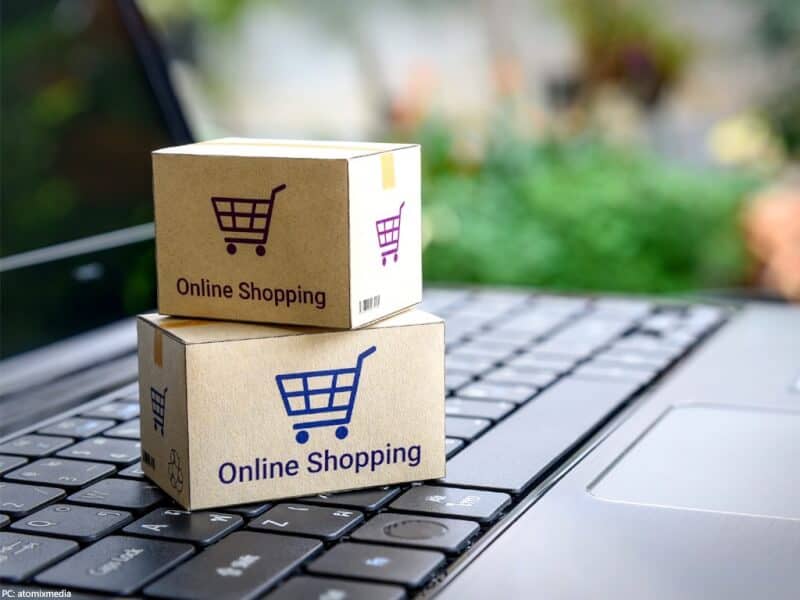 Etsy and eBay should be the two first resorts if you are looking for something specific. They both offer great items for you who want to find a particular type of color, shape, or print.
If you are lucky, you might find out the items you look for are on sale. For instance, if you get a specific fabric print in a particular color, Etsy has a good system enabling you to search for it in an easier way.
Etsy will show you some shops that have your preferred items on sale at that time. It provides you with a good deal than other crafts stores.
2. Purchase Supplies in Bulk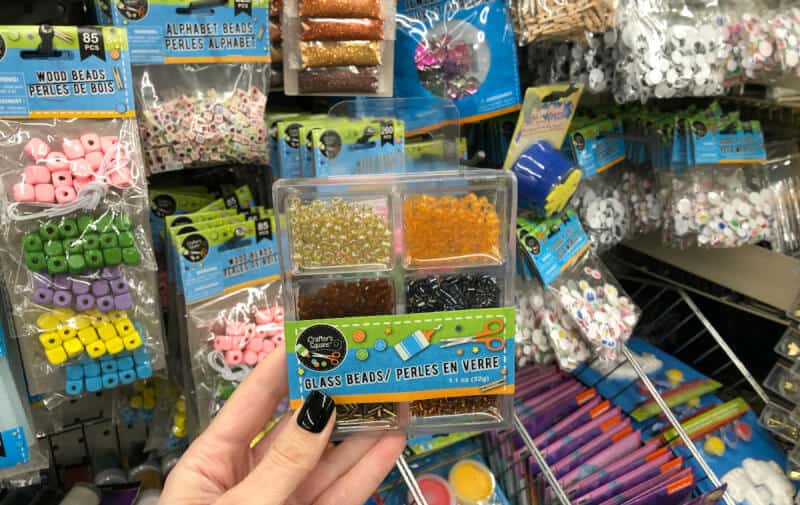 Some online stores like Etsy often reduce the prices for people who buy the products in bulk. For example, if you want to buy many yards of a particular fabric, you can approach any sellers who have stock of it.
Sellers who have an abundance of stock of items you are looking for tend to give you a discount when you buy their products in bulk.
3. Get Directly from the Company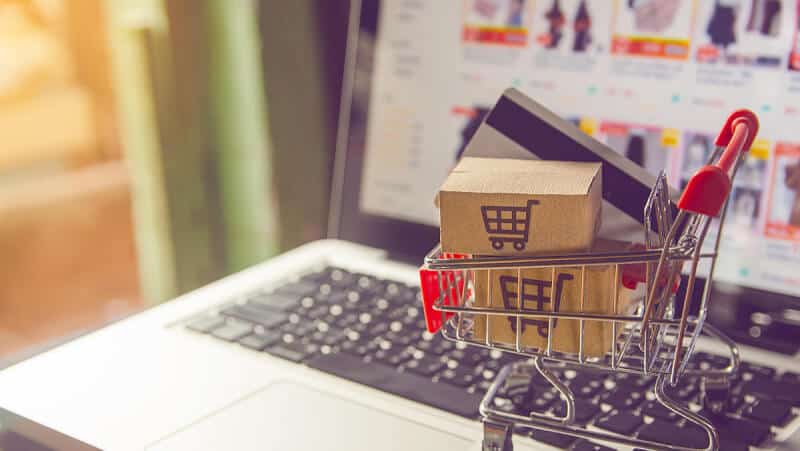 Sometimes when you shop directly at the stores, there is a chance to buy items at the best prices. Some craft brands offer items through their own stores and provide their own specials sales.
If you find these kinds of brands, it worth trying to get the best prices.
4. Look for Possibility to Get Coupon Codes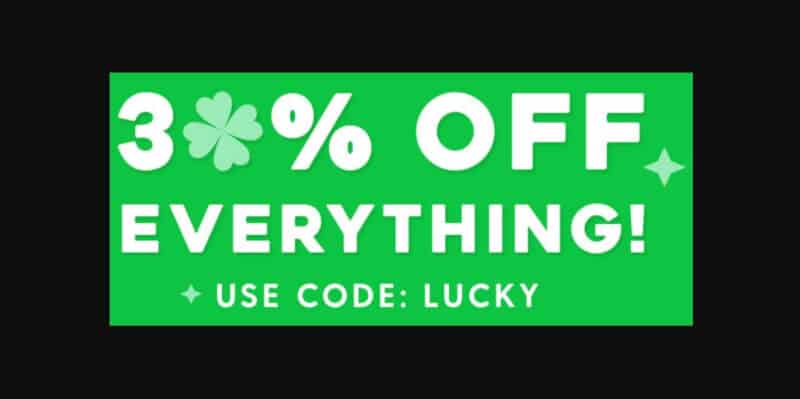 Using the coupon codes when purchasing art supplies helps you to get the best deals especially when it comes to the prices. Some people take the advantage of a mobile app to find coupon codes for shopping.
Not only apps, but there is also a certain type of website that help you to find online craft stores with those coupon codes. You can benefit from a specific browser extension that inputs coupon codes.
That extension allowing people to get coupon codes after they look at a certain number of ads.
5. Check the Rebate Program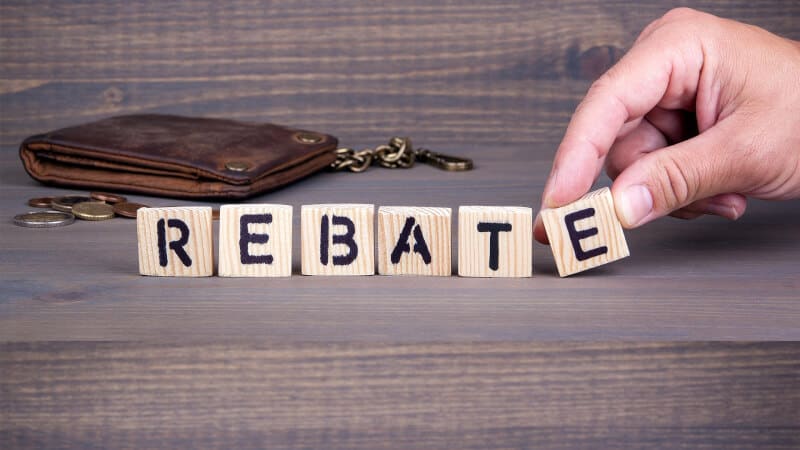 People commonly buy any art supplies at the best prices because they get their money back. It is due to a rebate program, such as eBates that might be provided by the stores where they purchase those items.
Each store perhaps has different methods for customers to enjoy this rebate program. However, some craft stores offering this program when customers make large purchases from their store.
The store then sends the rebate check to the customers through their email.
6. Explore Neighborhood Sale Sites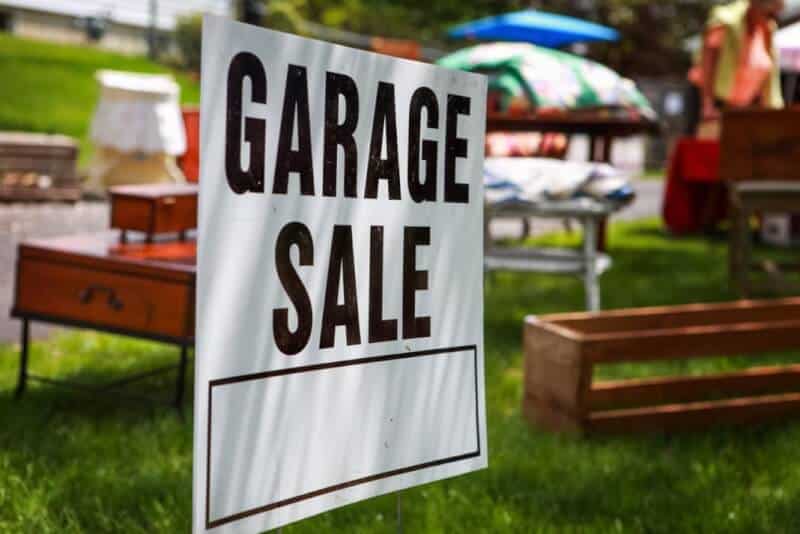 We sometimes never realize that the best deals are close enough to us. It's perhaps more comfortable to shop in a big and famous craft shop, but checking the closest sale sites often meet you with top products.
Shopping from the closest local craft stores will be friendly for your budget because it effectively cut down the shipping rates. Besides, your items will arrive at your doorstep soon after you are buying.
You also can explore the nearest garage sales and thrift stores. If you look carefully, it is possible for you to get high-quality if arts and craft supply at very affordable prices.
Satisfyingly, people likely get a full bag of craft supplies they need for their projects just by paying a few amounts of money. Those places are great enough for you who want to find good yarns and fabrics.
7. Think about the Substitution for a Craft Supply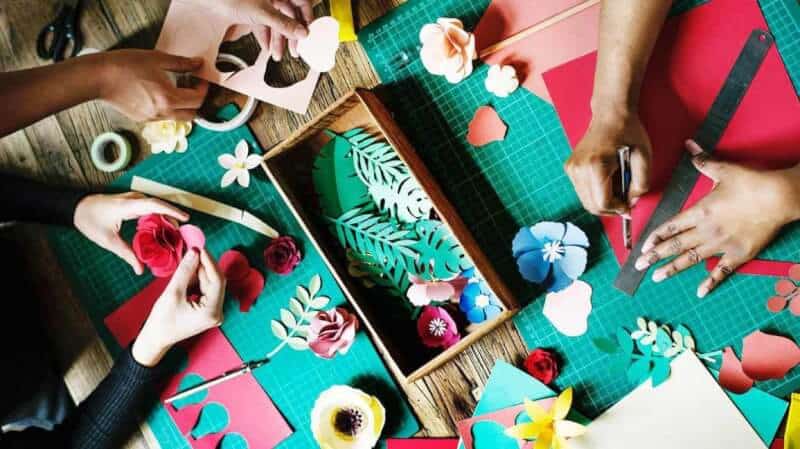 If you plan to make any craft projects, you don't always use everything brand new supplies. If you want to save the budget, think about the substitution for some supplies you require in the projects.
Purchase only the main and most important supplies in the project. How about the rest then? You can replace it with stuff you find at home but have a similar function and perhaps the look.
For instance, you can replace the use of beads and other pricey accessories with sticks or natural stones to achieve a more rustic look of art displays.
Alternatively, you can substitute fancy ribbon or twine with shoelaces or embroidered laces from the old clothes when you want to wrap something or making decorations.
Buying craft supplies are not always expensive as long as you know the best online craft stores to reach out to and how to buy those craft stuff at the best prices.