LIVING ROOM PAINT COLOR IDEAS – Selecting paint color can matter a lot for your living room. Paint color can either boost your living room's overall theme or instead ruin it. As such, you need to excel a certain skill on color choice to help to pick a paint color that matches the best living room tone.
In another aspect, you can break conventional living room paint color that offers you with too common choices, such as light blue, white and brown. Below are some suggestions on living room paint color inspirations that you can try:
Dark Blue Living Room Paint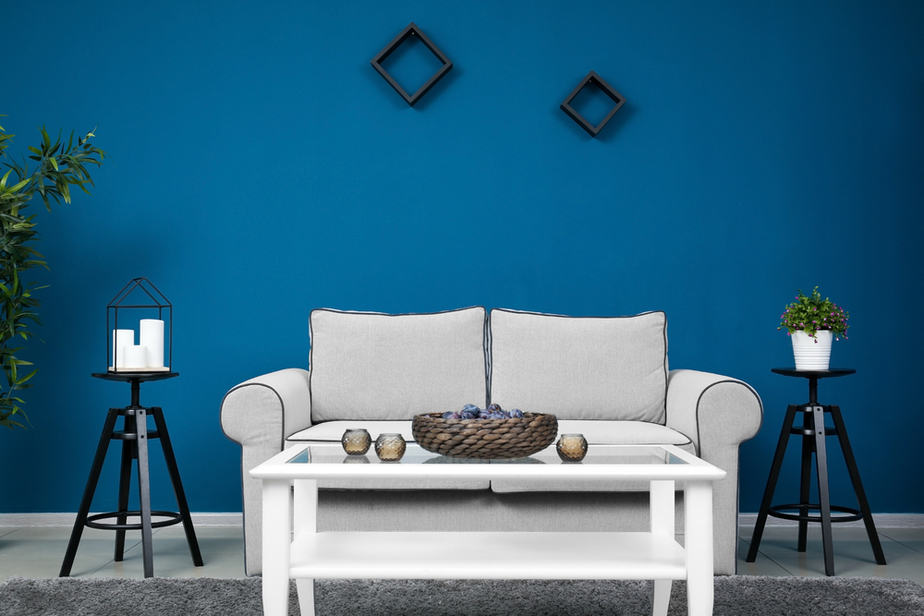 Painting your living room with dark blue with automatically make it an elegant and soothing site at the same time. A blue that strongly relates to the water element brings tranquility for those who see the color.
What you need to remember is that light blue can go well with almost all furniture colors but not dark blue. Hence, select furniture or living room essentials with neutral or soft colors.
If you instead select dark colors for living room furniture or items, the overall living room will be looking awkward.
Beige Living Room Paint
Getting bored with brown? Or yellow is too bright for you? If so, beige can be your perfect choice. Beige is one of the in-between colors. Beige brings a fair amount of light into your living room thus you will feel calm and relaxed.
As one of the neutral colors, you can place furniture, items or essentials containing almost all color types. Beige can accommodate your choice of dark-based furniture colors, for instance. That will depend on your chosen living room overall theme.
Brown Living Room Paint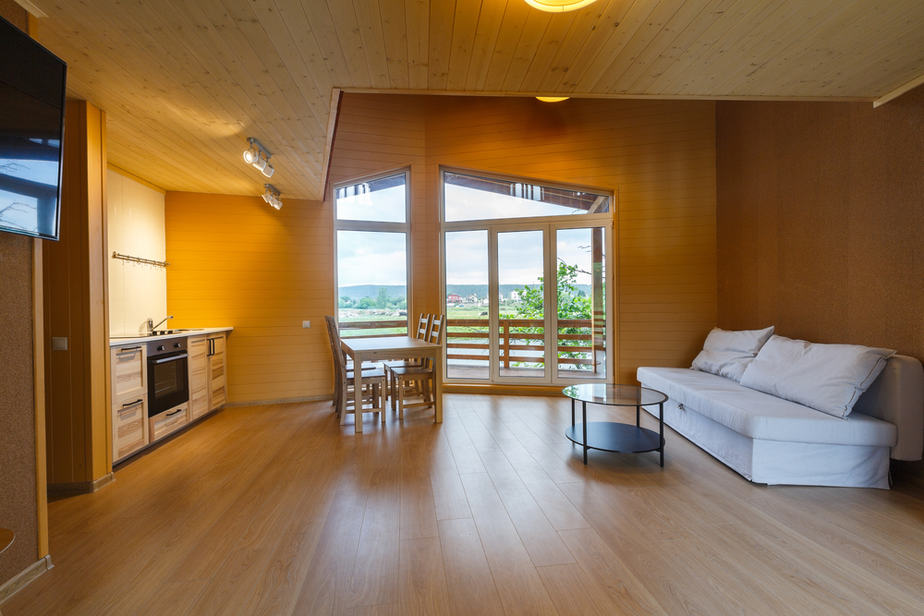 Shining brown alias light brown can be an alternative if you find dark or fair brown is very usual. This type of paint color can also be a good choice if you think yellow is too anti mainstream.
As you can find in the picture, painting your living room with shining brown can immediately create a glowing and still serene living room. This paint color gives additional lightning hence you can save more watts.
This will eventually reduce electricity and yes, the monthly electricity bills.
Creamy Living Room Paint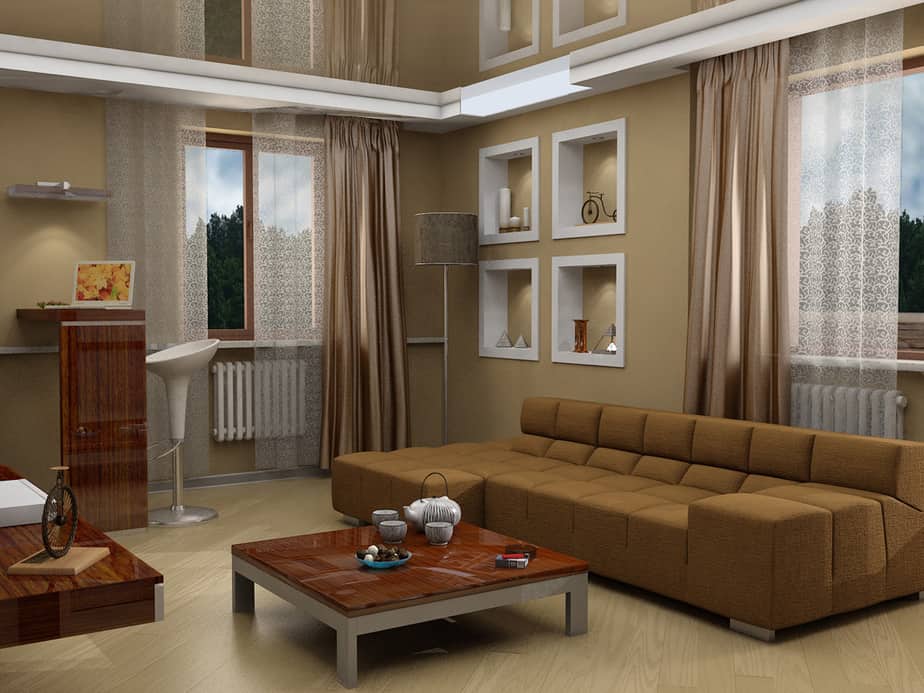 Undoubtedly, brown has several gradated colors that can inspire you creating certain living room theme. Painting your living room with brown is sufficient when you don't have a certain theme on the mind.
And you can start by painting walls of the living room with creamy brown, which looks similar to beige, but slightly darker. You can add white in some minor parts of the living room.
The combination seems ordinary but still, you can't deny the living room looks quiet and spacious, a perfect part of the house for taking rest.
Plain Gray Living Room Paint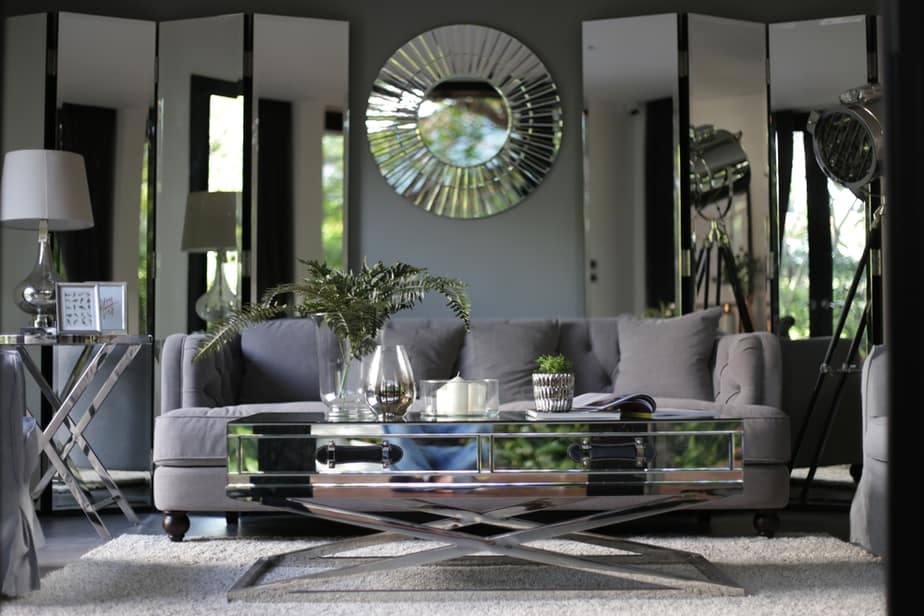 Plain gray is quite a breakthrough. Applying the color for your living room may turn it into a unique and soft place. This color especially goes for certain living room theme that you plan, such as futuristic or contemporary living themes.
You can match the paint color with a dark gray sofa set and decorative lamps. For futuristic living room tone, provide metallic or glossy color furniture or items. This paint color is out-of-the-box that you can find the living room be attractive and peculiar.
White Living Room Paint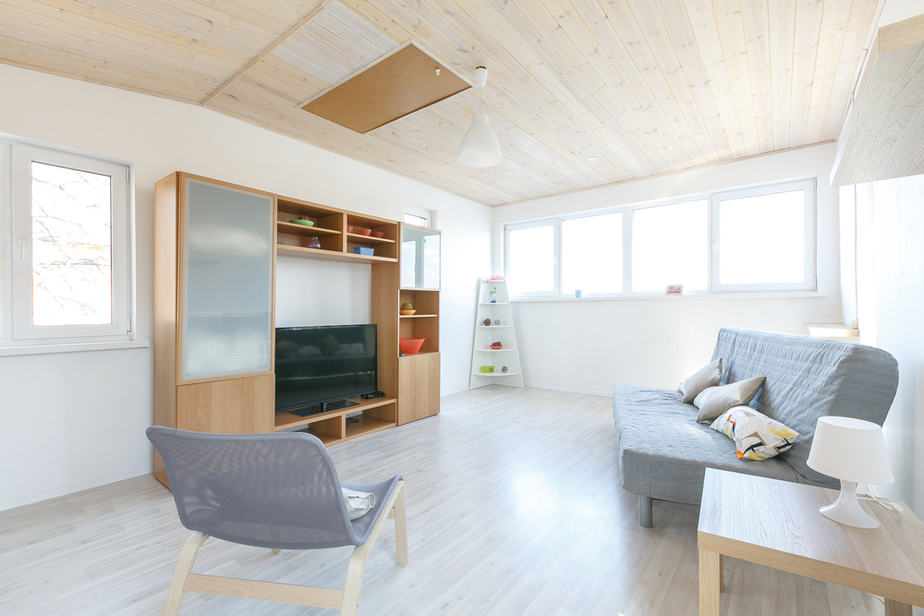 It would be incomplete not to fill the living room paint color ideas in this article without this color. Yes, pure or plain white. This is the safest color when it comes to painting walls of any room, the living room is no exception.
Plain white has some benefits. The color adjusts almost all living room theme, from classy to rustic tone. Plain white is easy to obtain and apply at the walls. All you need to pay attention to is the quality of the paint which depends on your budget.
Light Gray Living Room Paint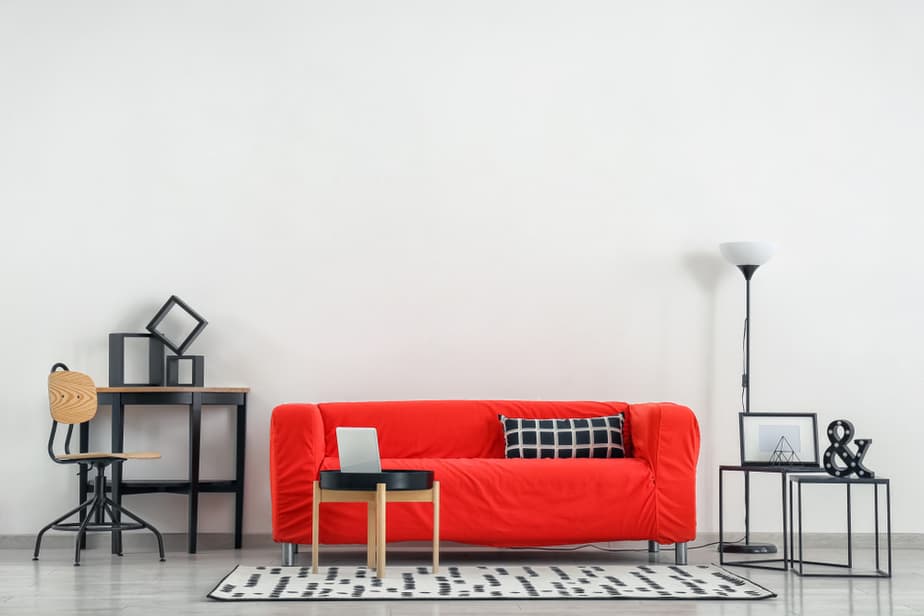 Despite coming from the same base color, light gray conveys a significant difference with its sister color, dark gray. Light gray resembles beige in a way that both colors enlighten any living rooms.
Interestingly, light gray cools your minds' down after a busy day at work as well as adds your spirit. Being a light gray living room means recharging energy because the color doesn't lull you as you may feel in a white or brown living room.
Green Living Room Paint

Young or light green can definitely freshen up your living room. Whether or not you are a green lover or friendly-environment theme enthusiast, light green brightens and triggers a positive vibe for any living room.
This paint color idea can even open rooms for your creative skill at the interior or home designing. Thanks to its neutral tone, light green can accommodate your various living room mode, from home gardening in the living room to minimalist one.
That depends on your way of selecting furniture, room essentials, ornaments, and small decorative items.
Red Living Room Paint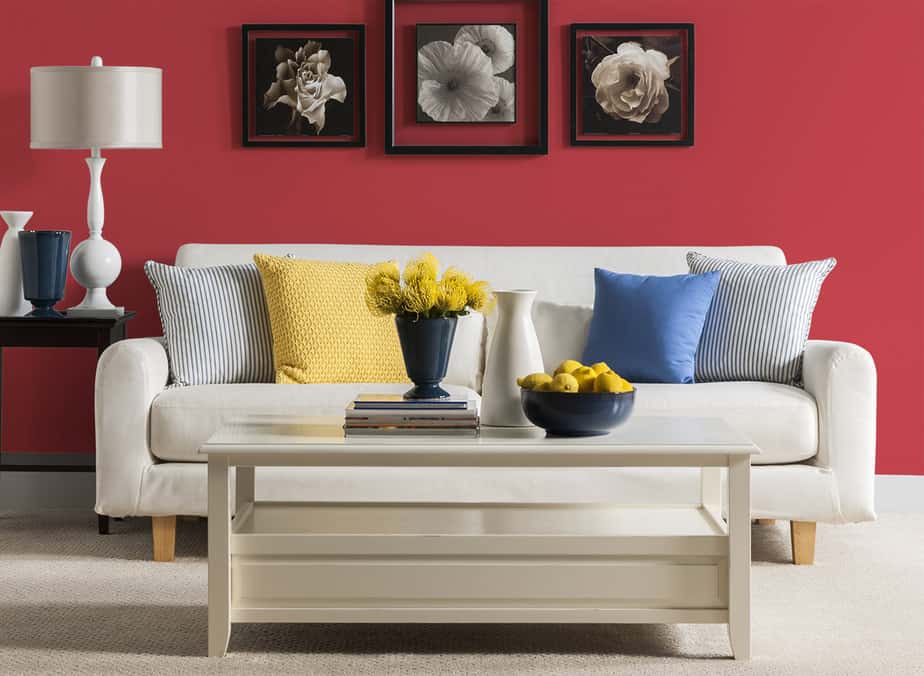 Red symbolizes spontaneity, positivism, and bravery. Occupying a red living room hopefully can quickly increase spirit. A red living room is extraordinary as this color is quite uncommon in many households. You can pick this color to channel enthusiasm.
In addition to the already bold red tone thanks to the paint color, you can complete the living room with colorful furniture and items. For instance, white sofa set, yellow and blue pillows and black bowls containing snacks put in a table in front of the sofa set.
As such, the living room will be looking juicy that won't bore you.
Pastel Living Room Paint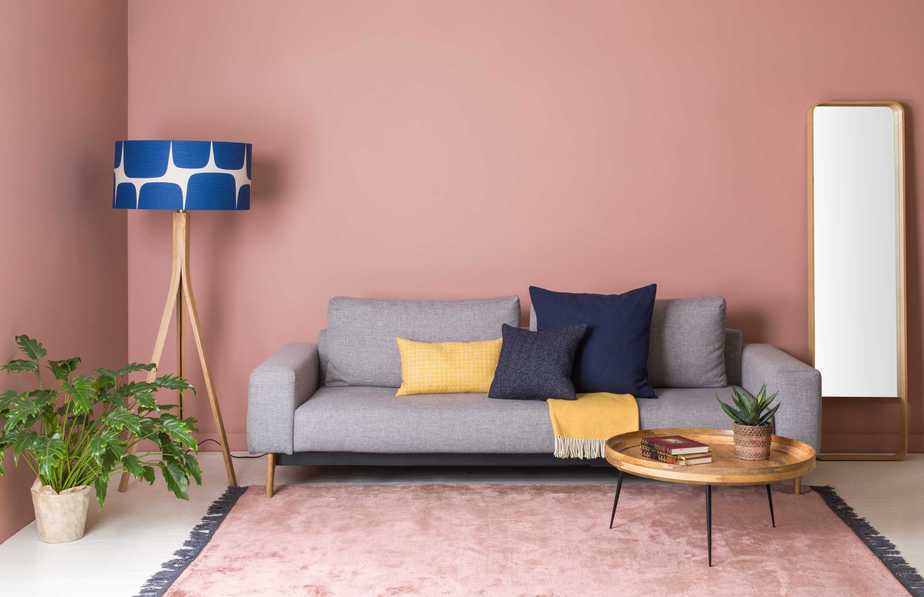 We would like to close our living room paint color ideas with pastel colors that are beautiful, mild and delicate. There are some pastel colors that can work best in your living room overall theme.
Soft pink as you view from the picture is one of the pastel colors that can bring coziness out at the maximum level. Other than this color, you can go for soft blue, vanilla or light purple.
Warmth atmosphere works best with pastel colors. The pastel living room will unquestionably become the dream site of the house you head for after a hectic day at the office.
Also get more inspiration with these Living Room Curtain Ideas.