LIVING ROOM TILE IDEAS – Tile remains the most popular material for many house owners. Easy to install and affordable, tile helps to cover all areas within a living room. You can select which tile designs that can boast a beautiful side of the area.
In this article, we would like to recommend 10 tile ideas for your living room that goes beyond as floor cover. We believe our tile ideas will introduce a distinctive role from the tile as a basic beautify provider.
Large Tile in Brownish Living Room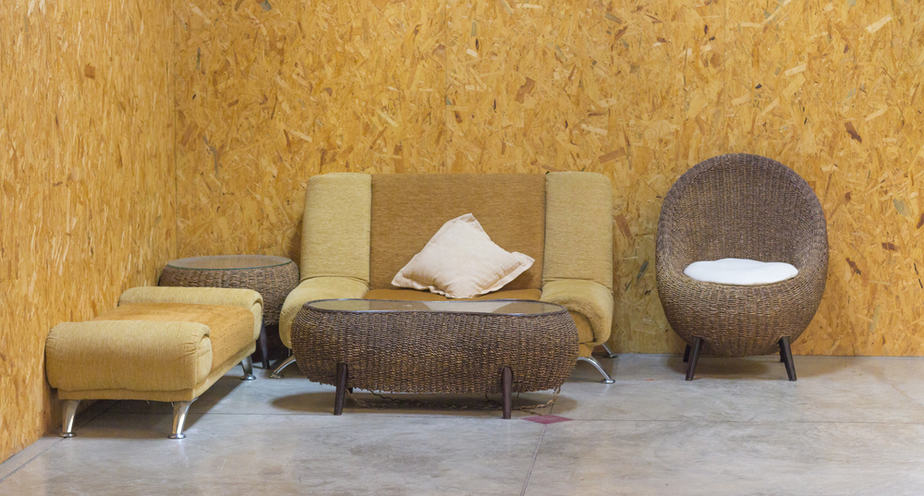 Our first choice is probably one of the most widely-used tile shapes. As seen here, the small living room chooses large tiles from natural stones that shine bright. This provides a sleek overall appearance that matches the area's warm ambiance.
The large tile brings you a balance appearance over the tiny space. The large tile adds a clean feeling for the spot. Easy to find, you can install large tile like this to almost every type of living room.
The gleaming attribute from the natural stone gives a slight classy flooring taste.
Medium-Sized Tile in French Living Room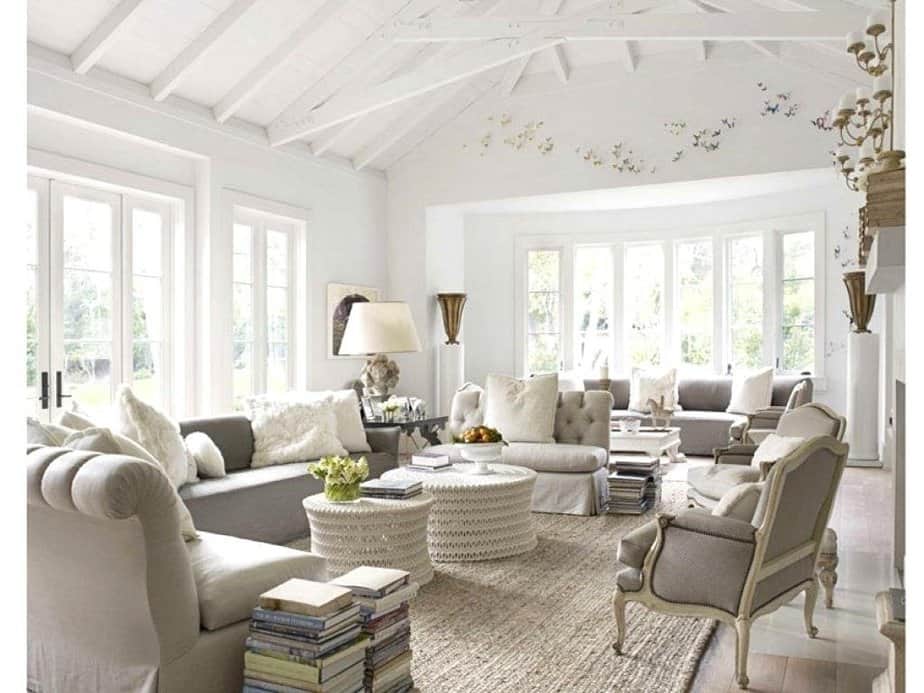 The next tile idea quite differs from the previous one. We choose a medium-sized tile that doesn't shine because it is not made from natural stone. This tile selection well suits for those of you who wish to create a comfortable living room.
You can particularly select French interior design or vintage style before you install this tile shape. Given the soft tone, the tile adds a comfortable feeling filling up the area. It is also easy to find in the stores.
You can ask for information about what is the name of the tile material from which you can obtain a soft look.
Long-Shaped Tile in Glam Living Room
Almost similar to the second idea, our third tip introduces you to this long-shaped tile model. While the second and this idea take shapes in rectangular, the long-shaped tile feels "slim and tidy". The attributes come along with the well-organized tile installation.
You can select a long-shaped tile with a grey that matches for a glam, white-dominated living room like this. The tile functions to reduce the overly gleaming tone that comes from almost all of the room's essential and decorations.
Simply consult with store managers to hunt for this specific tile shape and size.
Dark, Grey Tile for Elegant Living Space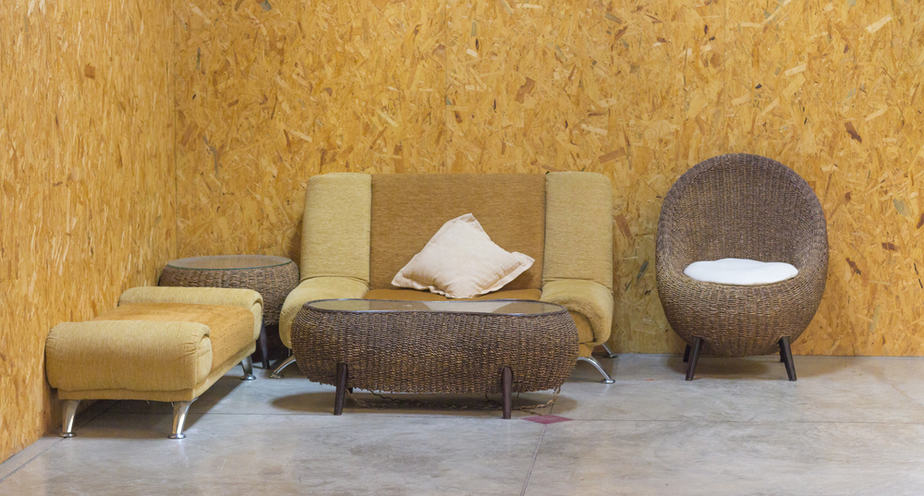 Go totally dark with your black and grey living room. First and foremost, install large-shape dark grey tiles as the most basic element for the space. Choose natural stone for sleek tone. The large size makes the living room looking wide.
You can either cover or not the tiles with black carpet as seen here. Despite dark colors for most of the living room's basic elements and ornaments, the space still looks polished. This is thanks to the tile size and the material.
The tile makes the area feels slightly bright and futuristic.
All-Size Tile in Classic Living Room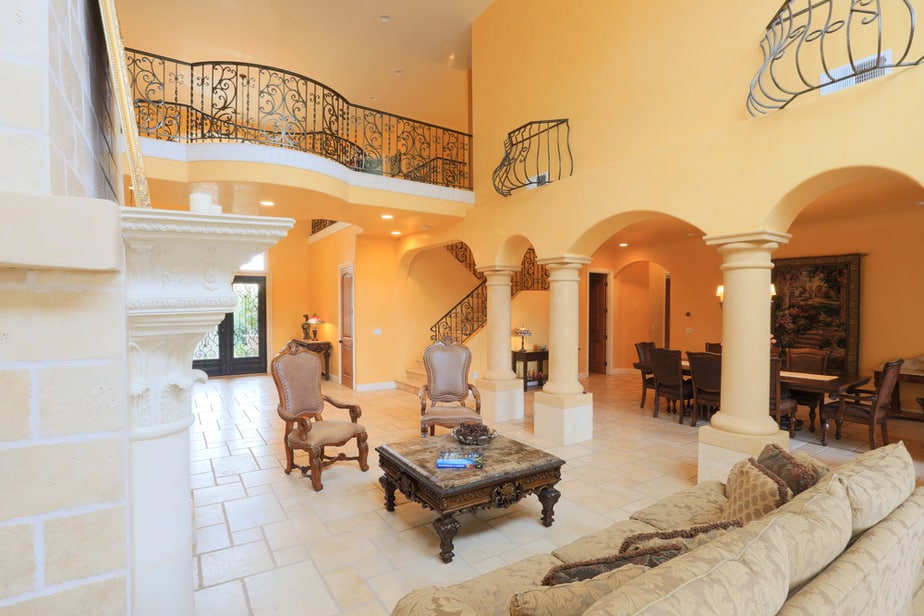 The middle part of our living room tile ideas highlights unique tile sizes. Instead of one particular tile size, the space installs various tile sizes. Large, big and small tile sizes get together for covering this large classic-styled living room.
We believe this tile selection isn't without any reasons. The overall tile installation looks beautiful. Sometimes beauty can pop up from diverse tile sizes, not just one tile size for the whole room. To get this done, consult with store managers or professionals.
The extra cost for installation may be charged upon the bill, but the result is so worth it.
Plain, Brown Tile in Minimalist Living Space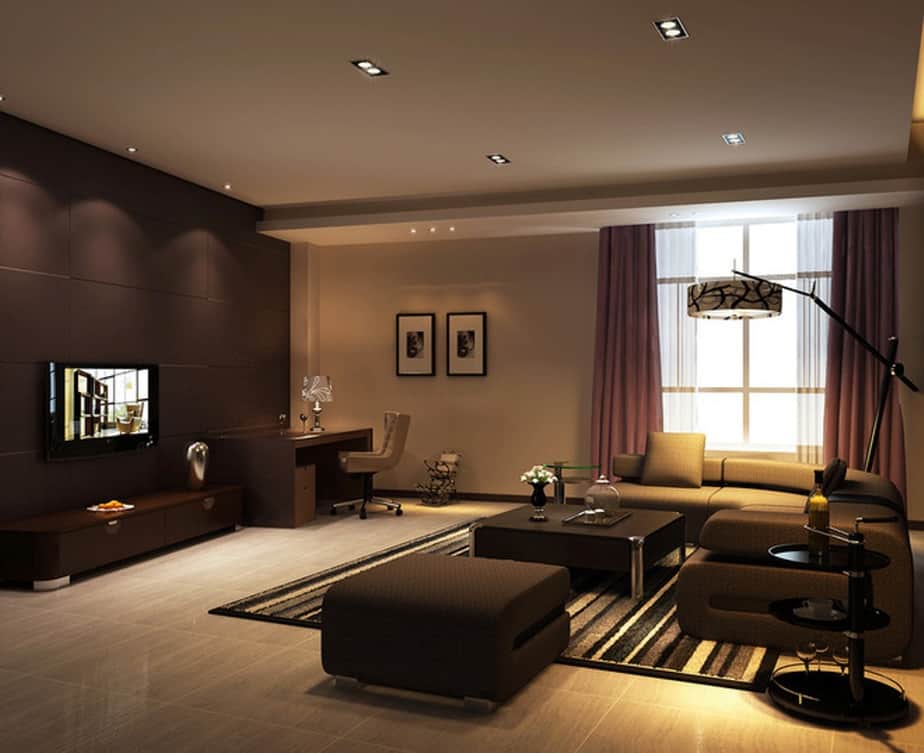 Brown tile is another common tile that you can find in today's market. Easy to put on and elegant by nature, we instead bring here a square-shaped tile sample, not a rectangular one. This tile looks stunning at the end when pairing with brownish room essentials.
As seen here, the overall space feels brownish with the dark brown that covers the unique seats, the backdrop of the television and the cabinet, to name just a few. The tile color just slightly brighter than the room's ceiling.
When the in-built lights are on, the tile reflects its graceful and shiny attributes.
Beige Tile in Country-Inspired Living Room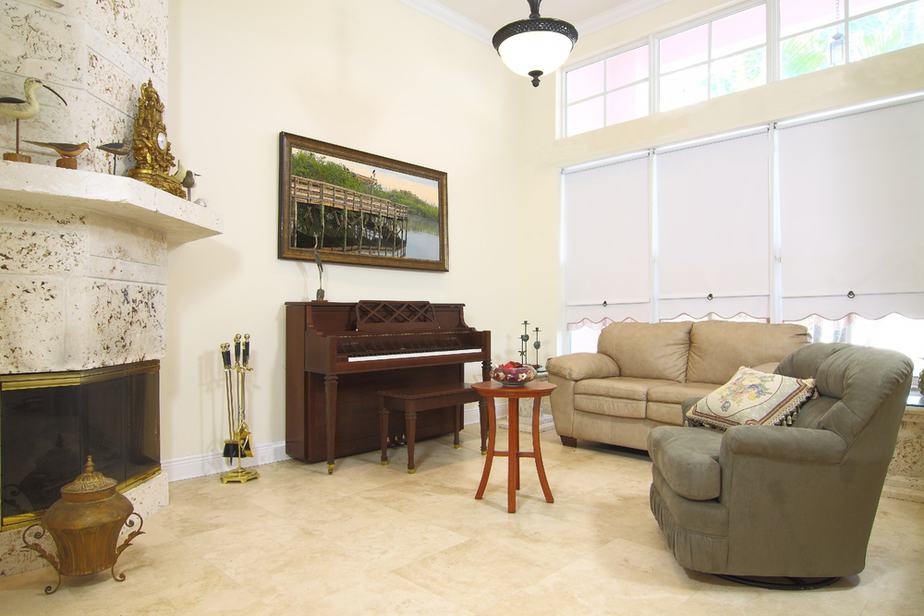 Beige tile can be a good choice when you wish for bright flooring that also contains a warm effect. You can install beige tile when you wish to create a country-inspired living room that emphasizes comfort.
As seen here, the tile looks bright and polished thanks to natural stones that it contains. The square-shaped tile matches with the room's overall neutral colors. As there are many types and styles of beige tile, pick up one that mostly meets your preference.
When well pairing, we do hope your planned space will be looking this lively despite the neutral tone.
Patterned Tile in Mini Formal Point
While we are not sure yet whether this tile is in square or not, we keen on putting this forward. Our eighth of the overall living room tile ideas is extraordinary. We call the tile that much unusually lovely with strong reasons.
The patterned tile particularly helps the overall mini formal point that seems too plain in brownish tone. Install patterned tile, like this room suggests, to "cheer" a living space a little bit.
Two-Color Tile in Elegant Living Room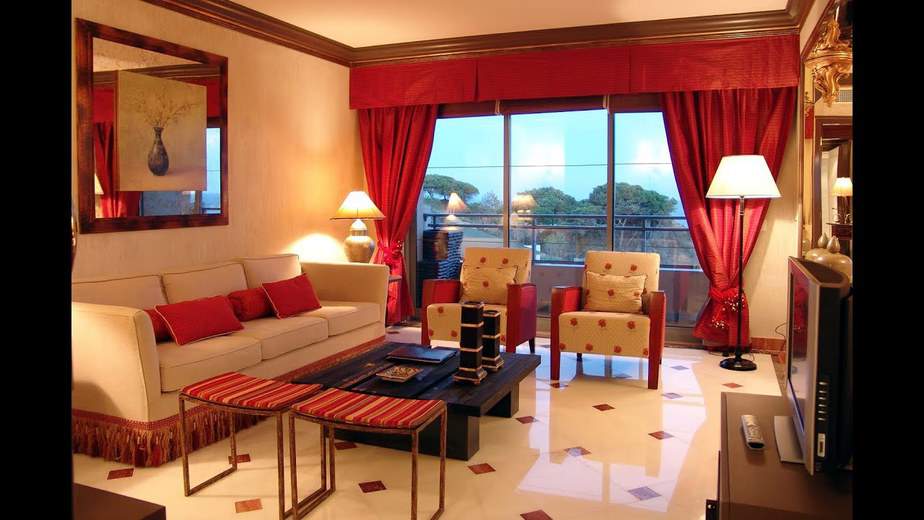 Simple yet stunning. Two-color tile style as seen in this room looks stylish as it carefully picks up after deciding to create red-tone living room. The tile uses red and beige that both shine bright during night times.
Beige dominates the overall tile unit with rectangular reds that fill the tile's four corners. This in itself makes the tile fairly viable. Imagine if red takes up most of each tiling unit.
Black-and-White Large Tile in Modern Living Room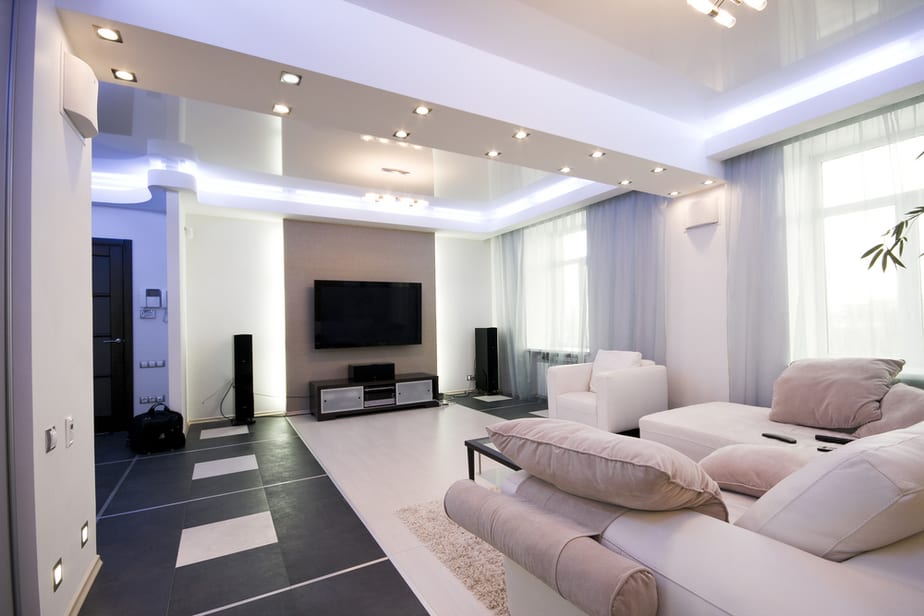 You can't ever run out of ideas when pairing black and white. This room shows the two best-friended colors can create a wonderful tile style. Black-and-white tile in large sizes like this feels cool and comfortable.
This tile selection brings a nice contrast with the living space's dominant neutral, bright colors. Black dominates one tile unit with white pops up in the central and the borderline of the tile.
Have you decided which one of our living room tile ideas that interest you the most? Or you need more inspiration? So read these Living Room Curtain Ideas.