Having antiques brings such an unequaled satisfaction, especially for those who love to collect antique stuff. No wonder if online antique stores become the main choice for those who hunt one-of-a-kind stuff.
If you plan to get some antiques but still have no idea where to start or prior experience about buying them, some of these online stores and tips on how to buy antique things will help you to find the best one.
20 Greatest Online Stores to Purchase Antiques
Looking for antique pieces often can be difficult since you should land either in the flea market or auction especially if you want very rare pieces. Moreover, it is not all time the rare ones are available on them.
Buying antiques can be a daunting process since you need to find experience vendors or reputable stores to make sure you get authentic items and not end up with a scam.
While come to offline stores is not always give you what you look for, online shopping becomes such a helpful option to go. You can find any favorite antiques more conveniently.
If you plan to hunt something antique either for home decoration or collection, some of these online trustable stores can be a good option to find the antique things you search for.
1. Ruby Lane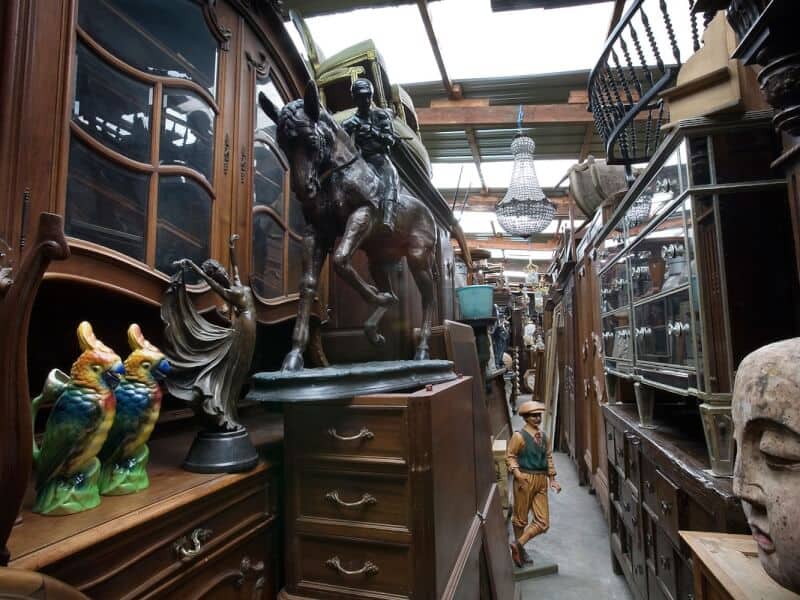 Ruby Lane is such an online mall with the best collectibles of antiques starting to form fine arts to different kinds of fashion. The countless selections here are the main attraction to many antique collectors.
In Ruby Lane, you can discover more than 2.000 shops, which each of which focuses on selling particular collections such as jewelry, Chinese ceramics, or dolls.
Quite different from other online vendors like Amazon and eBay that also sell other products, Ruby Lane is specially designed to only provide antique products so it is a perfect place to rely on your antique choice.
Operated independently, this store put customers' satisfaction into number one. If customers receive items unsuitable with the description or don't provide the value as they are supposed to, returning is possible.
Recently, the top antique collections in this online store comprise unique shell cameos, neck rings, and other antique jewelry. Most importantly, all the products are genuine and can be tested for proof.
2. Rejuvenation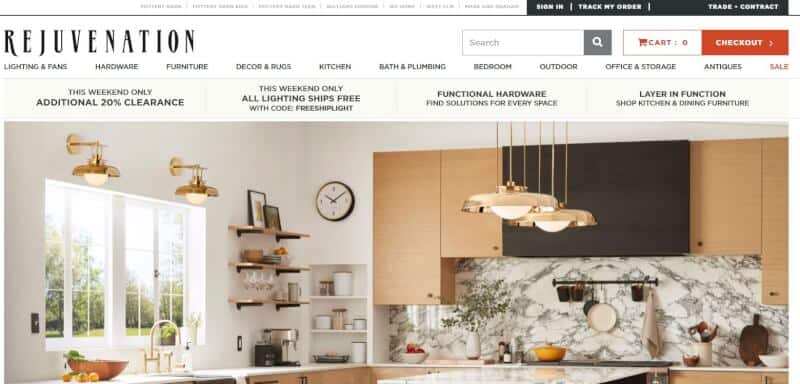 Rejuvenation comes with well-chosen collectibles of antiques that are suitable for modern house design. What makes the antique collection here special is this store restores antique as well as vintage items.
It's a great option if you want to look for displays or decorations for your home by bringing back the beauty from the past. Just explore how many vintage light fixtures that will make your home uniquely stand out.
You can spoil your craving for antiques with a piece of mind in Rejuvenation because they give a 30-day refund to guarantee the items that are bought by the customers.
3. Amazon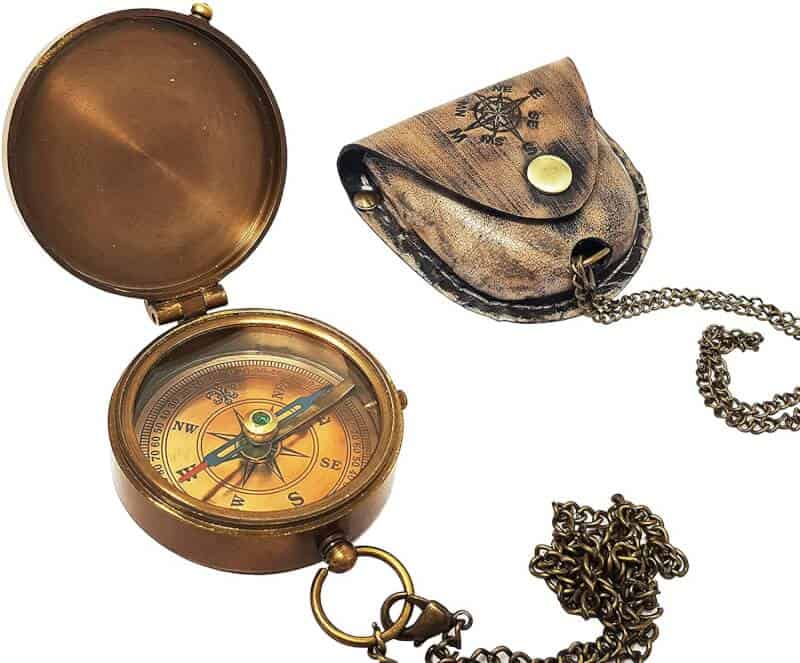 Who knows that the huge shopping site, Amazon with its million products become another good option to find any priceless antique.
Although it doesn't provide many legitimate antique furniture and fine arts, it still becomes a great source to find other antique collections online.
Many fascinating antiques can be come across when exploring Amazon including an intricately carved jewelry box, Victorian pendant necklace with crystal combination, and old-style metal phone.
There are plenty of small antiques for those who like to collect like rare coins as well as baseball cards. Amazon provides backups through return policy so there is a guarantee if you don't get value like expected.
Those who want to sell antiques also can put their items in a list at the range of price they prefer.
4. Blackbird Vintage Finds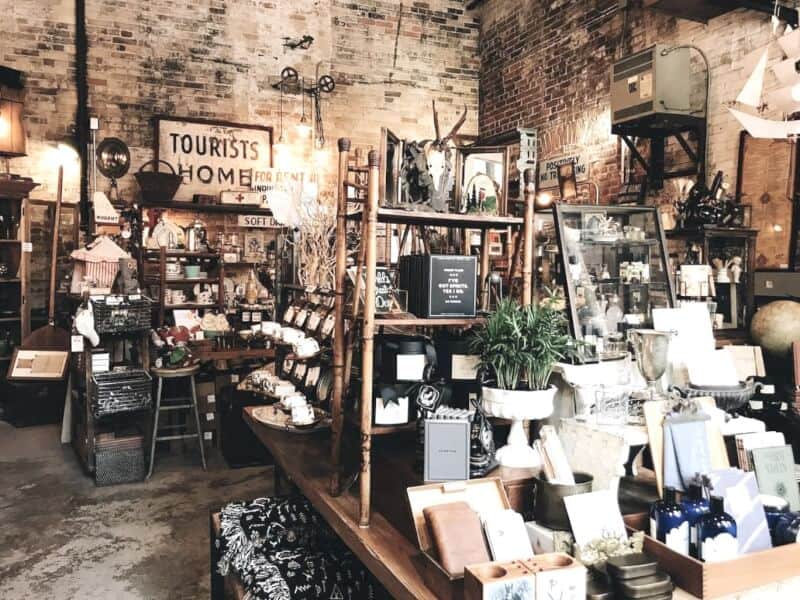 Blackbird Vintage Finds belongs to online antique stores that provide interesting curated antiques. the offline which is situated in Distillery District also offers gifts, candles, stationery, and other unique stuff.
This store has great vintage items such as old soup plates to antique display signs. Its offline store might be smaller compared with the majority of antique stores out there, but still the items here worth buying.
If you are not really comfortable strolling around a small store, antique items from Blackbird Vintage Finds are available for online shopping.
5. Antiques and Chatchkes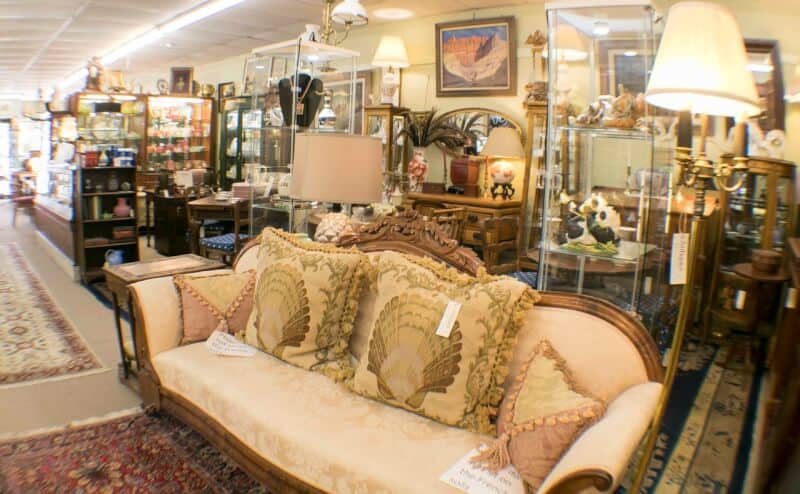 When you want to find anything about vintage items, Antiques and Chatchkes is just the right destination. There are countless antique items from jewelry to old-style kitchenware that can be found here.
It is also packed with a lot of classic items that are offered that most collectors don't want to miss. You can find rare arts like hot oil paintings from the previous century that you almost cannot find everywhere.
Otherwise, exceptional jewelry like a cross pendant looks historically luxurious as it comes Victorian Era.
6. Modern Antiquarian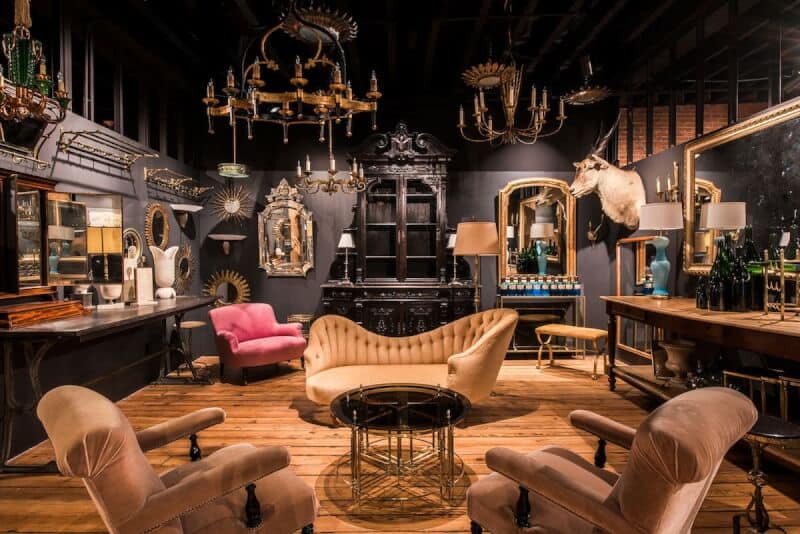 Modern Antiquarian is a store managed by a curation team so it is not surprising that it becomes one of the top options to look for curated antique stuff.
Numerous fascinating and impressive antiques will match any modern home. It's recommended for you who want to find the latest vintage stuff but has an interesting story.
Not only antique items to decorate a modern house, here you can find heirloom furniture as well. Primarily, it is already renowned to be secured places to get antique pieces.
7. Craigslist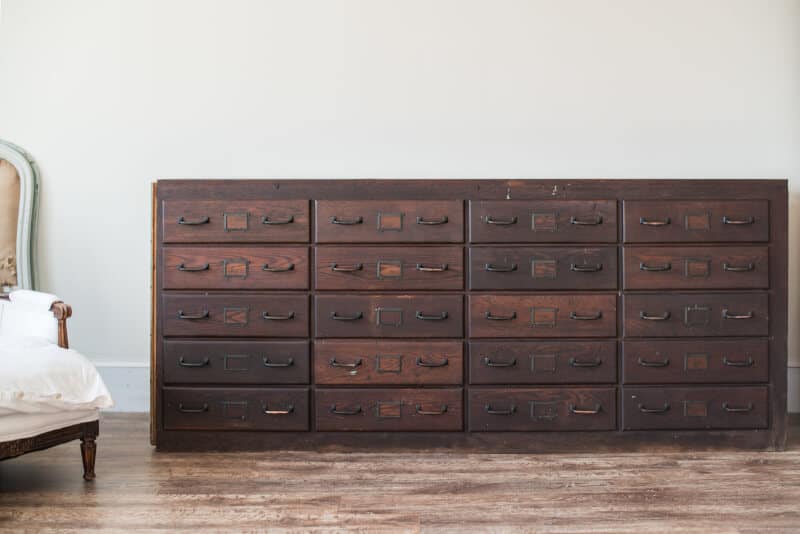 When it comes to something antique, Craigslist has a fantastic list. We can't say how many buyers and sellers take the benefit of this site for looking for or offer their antique products.
This site gives a list of almost every item or service either for searching vintage stuff or sell them. There is also a special category where people can get historical antiques from few decades in the past.
No matter what you are looking for, rare coins, paintings, furniture, or even jewelry, Craigslist is a popular site recommended for checking out.
8. Sotheby's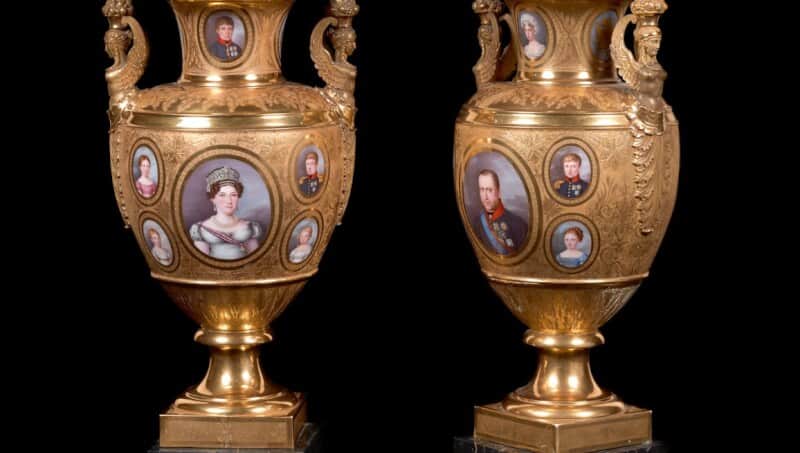 Sotheby's is famous as a huge online auction that focuses on giving authentication as well as trustable valuation regarding art and antiques. Most importantly, they have been experienced since 1744.
People enable to bid in for bequest jewelry, old furniture, and other pieces on the auction that only be held online by this site. They guarantee that all the items in Sotheby's are of high-quality.
Sotheby's is not considered online antique stores that offer neither great deals nor affordable collections. So, never expect to buy any antiques from this store at lower prices.
Instead, it is a good choice if you are craving for something valuable or one-of-a-kind. The respected auction comes with an A+ BBB rating. Not to mention the reputation for carrying out reliable and secure transaction.
9. Rehab Vintage Interiors

Like the name it brings, it is a nice online store that dominantly offers vintage furniture. Even though, you can find other interesting items as well like ceramic as well as a classic glass.
Currently, they are many fascinating antique furniture that is available on their websites such as a fireproof desk from the early 1920s and an industrial storage bin taken from 1940s.
If you like classic paintings, this online store is worth exploring. You can find the masterpieces of Da Vinci, Van Gogh, and other renowned painters.
Other classic stuff from the 1950s also can be discovered on the list such as an imprinted art glass vase from China, a ceramic coil planter coated in earth color, and Venini gold leaf flakes.
10. Green's Antiques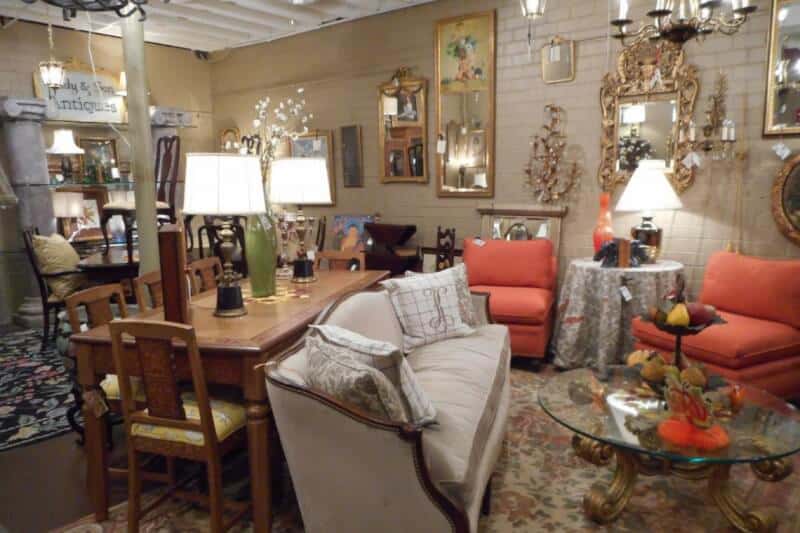 Located in Toronto and has been run by a family from 1963, Green's Antiques is amazing to find antique pieces. It provides curated antiques, even the best ones worldwide.
No wonder if people sometimes get treasures such as bronze statues, rare jewelry, and intermittent statuettes. Green's Antiques specifies furniture repair and restoration too.
11. Srchie

Schrie offers you a shopping experience like when you are at flea markets with its great deals because this online store is the top source for buying cheap antiques.
Even this site claims to be a flea market for antique lovers. Thus, you have to put an effort into looking around through the internet in order to find the best deals for a particular antique that you prefer.
If you find antiques far enough from the expected value, then the return period is determined by the vendor you purchase them.
12. Etsy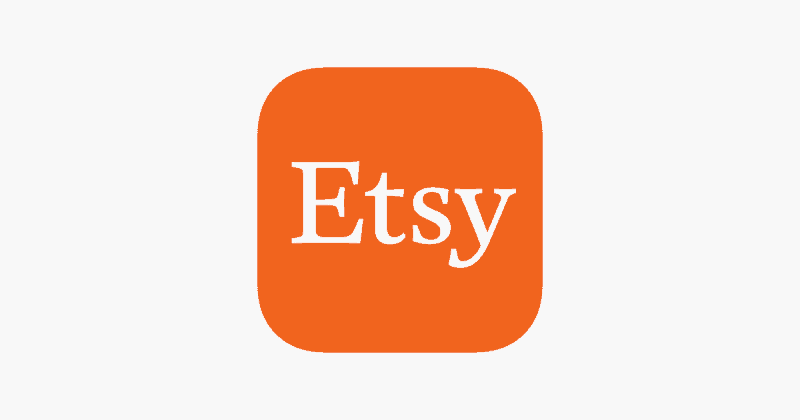 Etsy undeniably happens to be one of the top destinations if you are searching for a wide variety of vintage pieces. There are two vintage features available including vintage itself and art & collectibles.
For exploring more about impressive pieces of vintage items, you rather click the art & collectibles tab. There are countless vintage items you can pick in this tab.
Starting from wonderful paintings and sculptures to historical memorabilia and great fiber arts. Meanwhile, a vintage tab is suitable for you who hunt for various items that are more vintage than them.
It will show you more huge collections of classic items that worth enriching your antique collection. Either it is a vintage floor rug and classic necklace to obsolete paintings worldwide, it's perfect for classic items lovers.
13. TIAS Antiques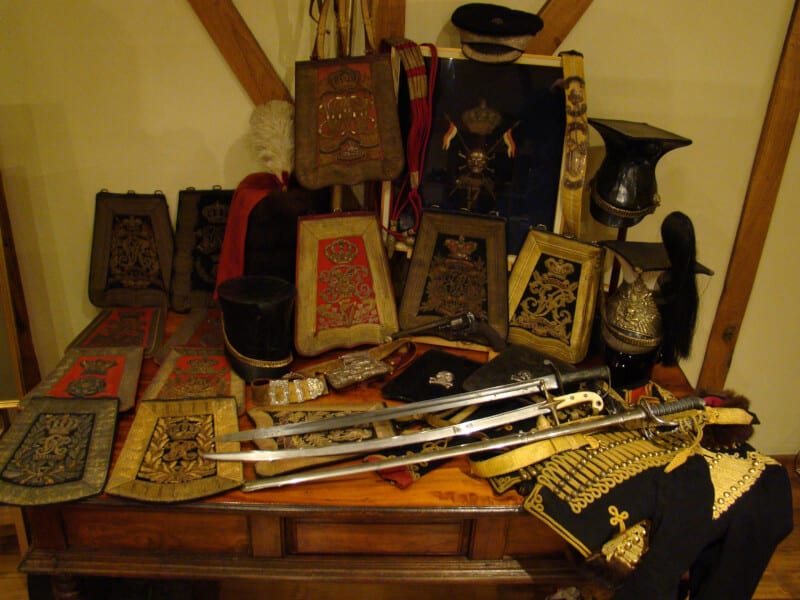 If you on a search of online antique stores providing advertising antiques, then TIAS Antiques is the right destination. TIAS has numerous options when it comes to old neon signs, posters, and others.
Even though antique furniture and jewelry are also available here, but advertising signs becomes the main collection.
Those receiving items that don't meet the expectation deserve a 14-day returning period as long as they have a merchant guarantee from this store.
14. eBay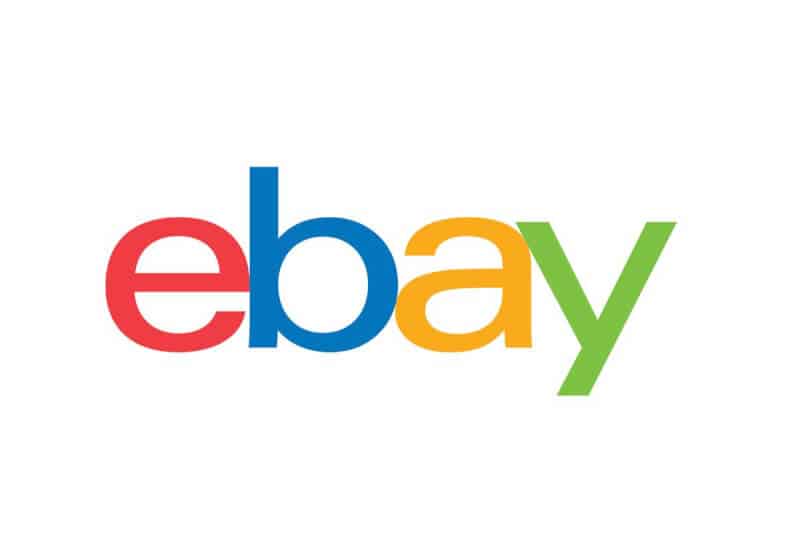 Like other e-commerce, eBay a wide variety of lists of items from electronic devices to art and collectibles. Moreover, it provides amazing fashion products like shoes and clothing, as well as home and garden stuff.
Art and collectibles have become one of the demanding categories in this online store. Thus, many people reach eBay to either sell or buy antique pieces.
On eBay, you can catch myriad types of vintage furniture, rare coins, and old notes. Note to mention unique artworks from the past are available here.
15. Waterford Antique Market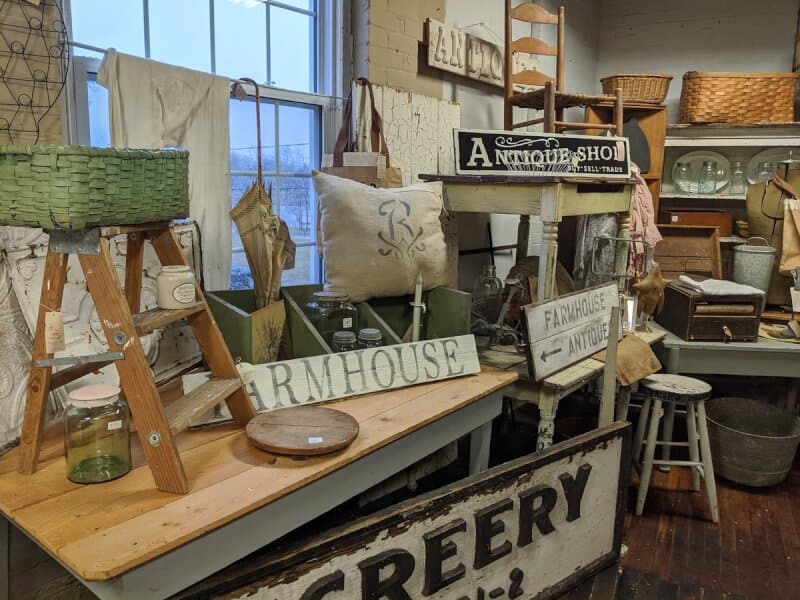 Instead of antique stores, many people prefer to find any rare stuff at antique markets. Waterford Antique Market is a nice place to do so since there are many interesting vendors in this market.
If this market is too far from your house, then you are still able to explore a wide variety of antiques in this place they also sell their products online. So, you can buy any preferred antique from your home.
This just a great place and price to find exceptional collections from vintage radios to old-style decorations for your house.
16. MS Rau Antiques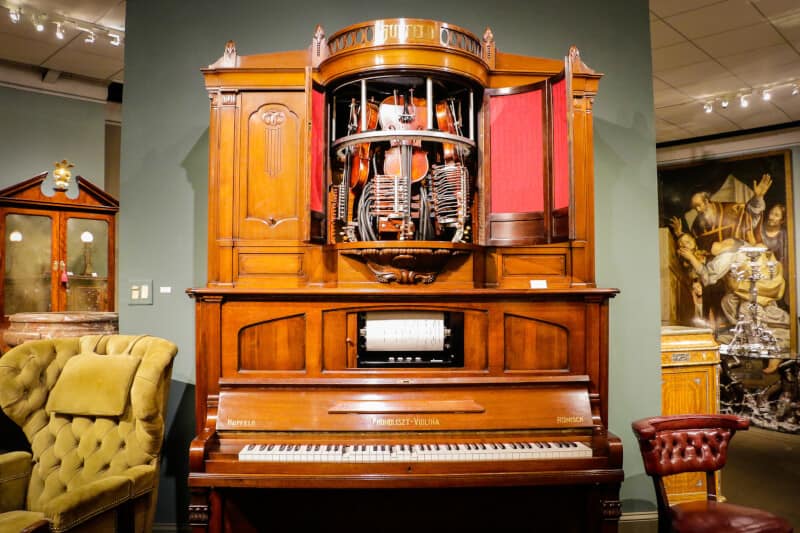 MS Rau Antiques is a store located in New Orleans which also serves as one of the greatest online stores to find unique stuff. Plenty of collectibles of art, furniture, and jewelry can be seen on their site.
This online store is in charge of providing several unique collections including medical antiques, music boxes as well as canes. For customer's convenience, this store offers an amazing 125 percent guarantee.
People enable to swap any piece in its original condition when it is bought within 5 years, obtaining credit if you do full payment plus five percent each year. Besides, this store comes with A+ in BBB rating.
However, if you want to swap any purchased item, it must be conducted in the store. Those who live beyond New Orleans can take the benefit of item shipping in order to be inspected previously.
17. Artfire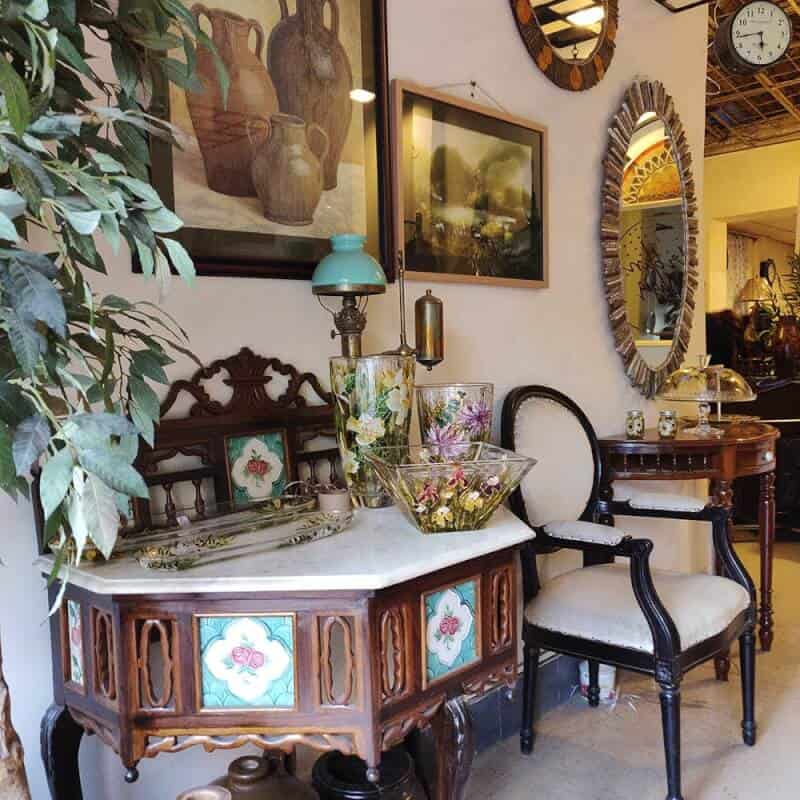 The items that you can find in Artfire fall into several categories, which are jewelry, craft supplies and tools, and entertainment. However, art pieces become the main category offered by the store.
This site becomes such a nice platform for many skilled artists worldwide to take their chance in displaying their art masterpieces. Many people choose to get the antiques from the Artfire than other stores.
It is because rarely beautiful pieces often appear to be hot items here. For instance, like pelican diamond pendant created from iridescent art glass and authentic silver that seems to come from the Victorian period.
Made for gifting aims, this magnificent pendant should be a piece that includes in your collection. There is also a 50-year bottle opener which was handmade and many memorabilia on sports.
Some valuable furniture like classic tables as well as wall clocks to small antiques like vintage stamps from many years back is available on their list as well.
18. Chairish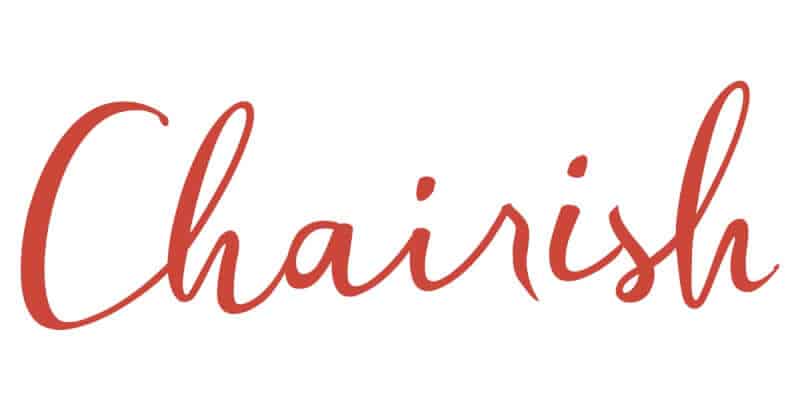 Have no idea which online antique stores that have high-quality old furniture? Chairish is the best place to approach when you want to buy antique furniture through online shopping.
Satisfyingly, it is known to be a good option if you like to negotiate for great deals on antique furniture and arts. Nevertheless, Chairish is a site that not entirely for antiques as you can find other items here.
But don't worry, it still a great place if you are looking for masterpieces from particular designers. You have countless options as too with over 38.000 antiques presented on this site.
Although specialized in furniture, but people can encounter a wide variety of antiques start from vintage rugs to unique and historical artworks.
Since Chairish comprises individual sellers, you as a buyer need to be really aware when it comes to authenticity. Luckily, 48-hours returning is available if receiving inauthentic or unexpected quality items.
19. Tara Shaw Antiques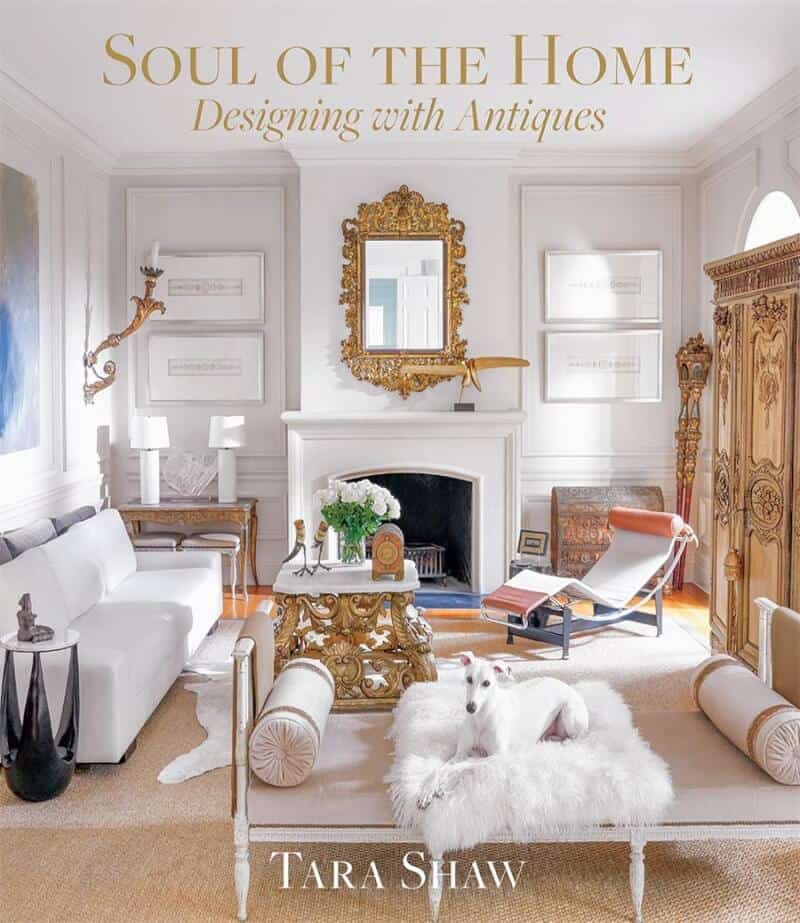 Interested in European history and want to bring it into your home? Then, explore Tara Shaw Antiques to find the best piece from Europa. This store has interesting lists of classic European stuff.
There are many historical items from the famous eras back in that continent from antique furniture from the Victorian Era to Bombe chest belongs to French Louis XVI in the 18th century.
Otherwise, get the vibe of the 19th century by installing an Italian chandelier or Swedish clock into your home. You won't be regret if checking this site for antiques.
20. 1st Dibs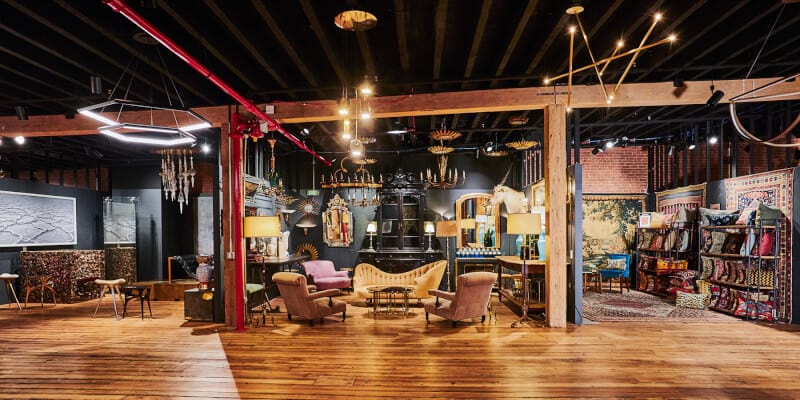 1st becomes another recommended option if you want to hunt for valuable antiques. Appear to be a high-quality auction site, the sellers need to pass their screening before actually participate in the transaction.
Authenticity should be the main criteria for each item presented on the list. The average prices of items sold on this site are nearly $3,000.
However, it still becomes a destination worth for the valuable items due to high standards and authenticity as the main consideration.
From antique furniture by renowned designers to the most wanted jewelry can be meet here. It is not a place for finding great deals, instead of for those who willing to purchase valuable stuff with confidence.
There are many recommended antique stores you can approach either you want to get great deals or more valuable items. For more affordable pieces, eBay and Craiglist should be on your destination list.
However, you need to be aware of protection and authenticity when shopping for antiques with great deals. Choose antiques carefully to keep away from damaged items, scams, or low-value-items than you expect.
Observing the quality and choosing a store offering a great return policy is the key when you are purchasing antiques.
Tips for Purchasing Antiques from Online Stores
Shopping for antiques often can be tricky, especially if you never had an experience previously. You don't really know to determine if particular online antique stores are trustable or not.
Besides, you have to know whether antiques are considered fake or legitimate. You have to learn how to choose the right items as purchasing antiques mostly requires you to spend a lot of money.
You didn't want to pay expensively for something that even doesn't meet your expectation, right? The following are some basics knowledge that can be useful for you if you plan to buy antique stuff.
1. Get to Know about Potential Antique Stores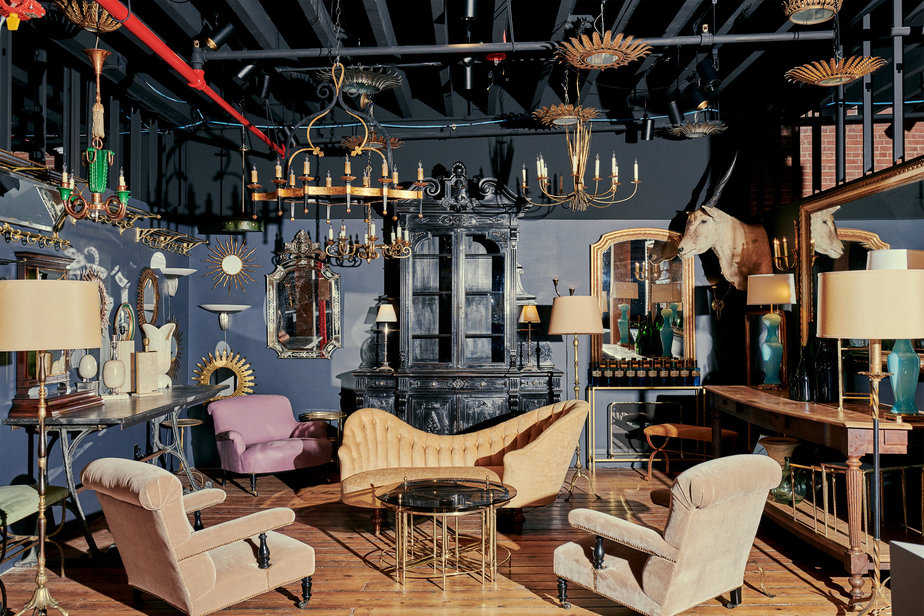 Before buying the antiques, people commonly will have some stores in their mind to approach. If you start exploring their sites and find some pieces that interest you, it's good to know more details about them.
Most of the sites have a Contact page or customer service number, you can call them to get more information about the item you like and how they treat their customers.
By doing this, you will discover the answer to whether you should rely your choice on a specific store or not. There is a possibility for people to stop hunting antiques they like due to unaffordable prices.
No wonder antiques are likely offered inexpensive prices depend on their quality and authenticity. If your preferred piece's price is too high, you can make an offer when you call any antique store.
Numerous antique stores often agree to make the price to be a little bit more affordable for the customers. We don't know if we never try so take your chance and ask for them whilst in the discussion.
For instance, there are typical stores that don't mind negotiating the price with the customers if they are interested in but the antiques more than one piece.
Please note to always respect them during the negotiation, never says something bad if the stores seem don't willing the special prices.
2. Research is a Key
Shop wisely by getting to know about the items well before you actually spend your money on them. Take the benefit of searching feature both on the search engines and on the antique sites.
a. Searching the Preferred Item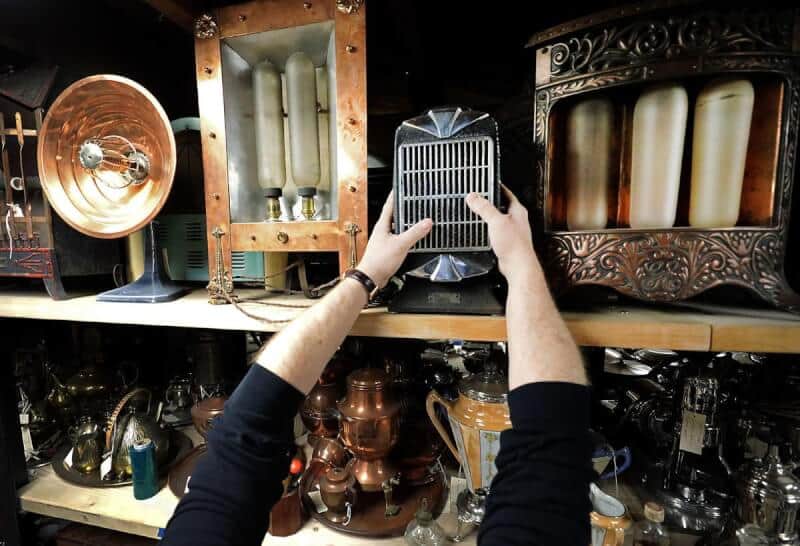 This feature will help to catch something you search for. It is common to find a lot of sites offering the same pieces of antiques but at different prices. Research each product from different stores and compare them.
Look for the reasons why the items are offered at different prices. Don't forget to consider the description written by each store on that item and you can use it to hunt the antique stuff online.
Experienced sellers will describe their antiques clearly and inversely from disreputable ones. Furthermore, it is important to know the quality and condition of antiques that you want to buy.
b. Ask for a Video Call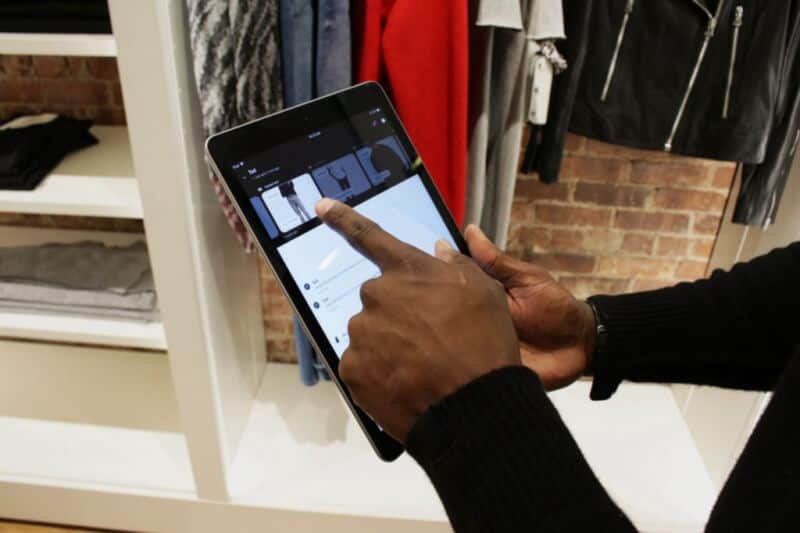 If you shop online, you can ask the online antique stores whether conducting a video call is possible. It will be useful because you can see the real condition of the antique products they offered.
Most people will ask the stores to give them photos when they want to know the item's condition by video call apps to look at the details of a certain antique.
By looking at the item, you will know if the descriptions of the product are suitable for the quality. Moreover, you will get an idea of the item you are interested in to meet the expectation.
It enables you to discover any damage or flaws on the item. Ask the sellers to show the internal and external parts of the items. For handmade antiques, it is common to see irregularities on its surface.
It is important to know about the fabrics and materials used to create a particular antique. If you like to buy furniture, you need to know that various woods are widely used in different periods.
c. Know the Materials and Components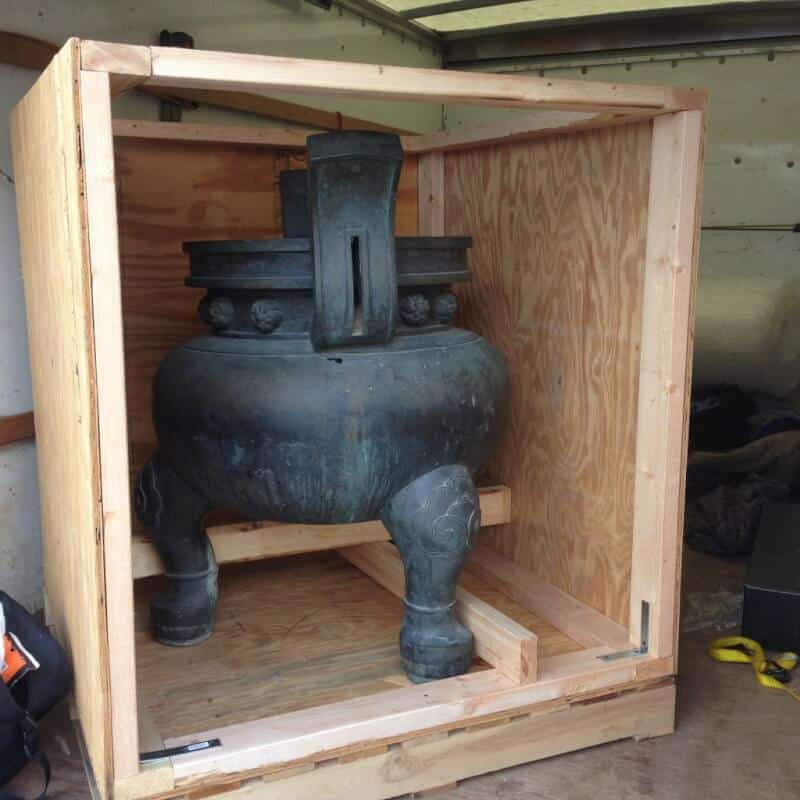 Each wood offers different quality when transformed into furniture although almost all used in antique furniture are extremely long-lasting. This also happens when you want to buy antiques made from fabrics.
Equip yourself with suitable information about typical materials used to make the antique pieces. It will help you not only when you are doing research but also when you examine the items.
The materials of antiques often give you a clue to estimate how old is the item you would like to purchase. For some antiques like furniture, you should check the suitability of the elements used.
Examine the handles and feet of the antique furniture you prefer. If it is handcrafted, there will be a little few differences in the shapes of both.
On the other hand, if the components of the furniture appear in uniform shapes, it can be assumed that the furniture was constructed using machines.
Find out if old screws are used. Up to the middle of the 19th century, the screws weren't completely made by machine. Screws before this period were wholly or partly handmade so each of them was different.
d. Examine the Authenticity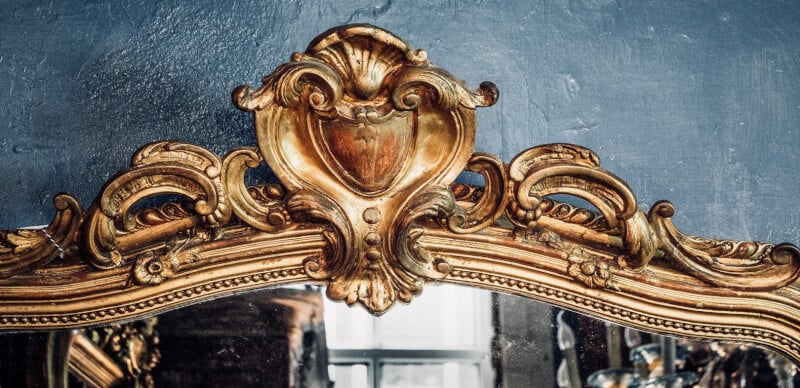 While checking the antiques you are interested in, proofing their authenticity is another important thing to do. You don't want to bring fake items home after spending much money on them, do you?
There are several considerations to help you determine if antique stuff is considered fake.
e. Materials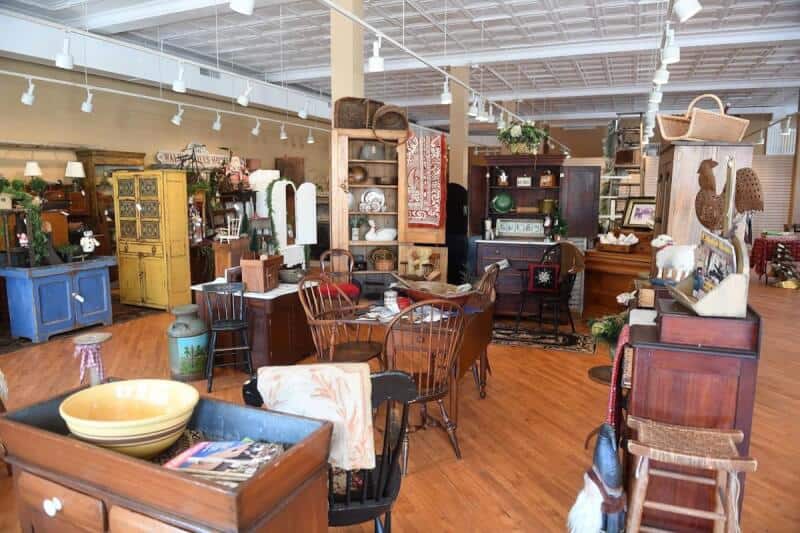 The beginning step that you need to do is taking a look at the materials used.
Original antiques were made from long-lasting materials. For instance, antique furniture was likely made from durable materials like plywood. Then, if you spot it was made from chipboard, it is a fake.
Besides, old furniture was likely built using more than one type of wood. The different types of food in a little bit inexpensive price might be used in the hidden parts of furniture.
Meanwhile, furniture made under the reproduction process inclines to create using one type of wood on its entire parts.
f. Elements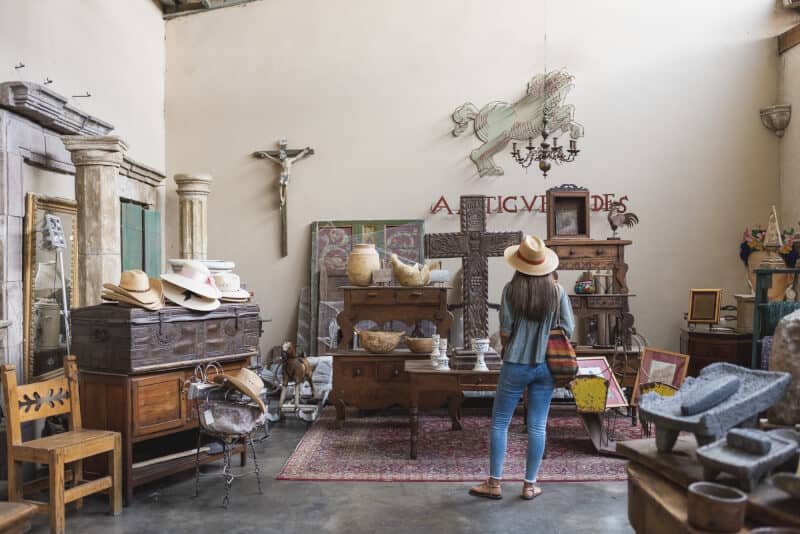 Look at the elements used in the furniture. If online antique stores provide furniture with Philips screws that we can expect it to be authentic from the past.
However, if the staples were used to secure the elements of the furniture then we should doubt its authenticity.
Just by looking at the material and elements used on the antiques, you can determine if an item was made after the 1930s and through a reproduction process.
g. Signs of Wear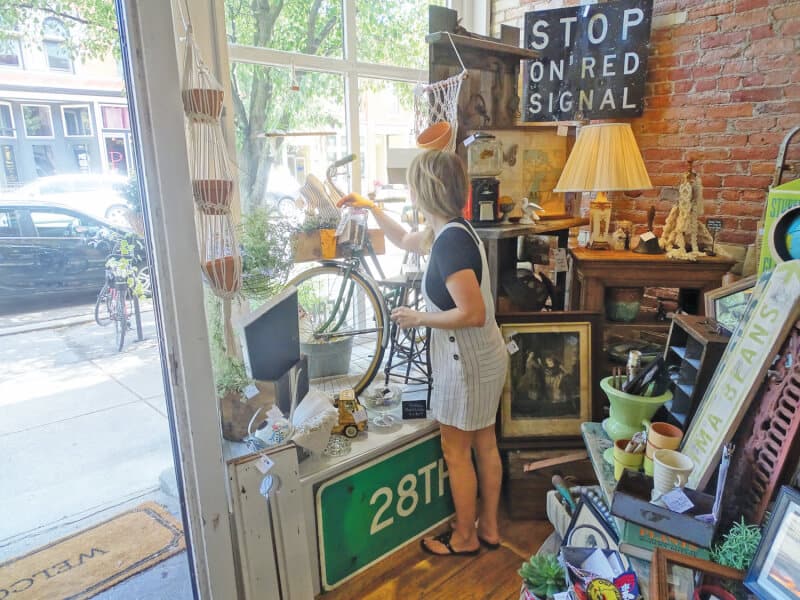 Another important consideration is examining the sign of wear on the items you would like to buy. But, you have to make sure that those wear signs are logical.
For example, if you pay attention to the 19th-century table, you can find the signs on its bottom part. There is a waxy rim on the table's edge where people in the past commonly touched the table.
Antique chairs usually have more visible signs of wear such on their arms where people likely put their hands while sitting.
Meanwhile, antique drawers that received thousand times of opening and closing will indicate the wear signs near the handles.
Learn about different antique marks that are often left in silver or jewelry when you plan to buy them. The marks in jewelry are quite unfamiliar among people compared with other types of antiques.
Many silver antiques come with such hallmarks as signs of wear while antique jewelry likely brings purity marks from the past when they were used by people.
h. Stuffing materials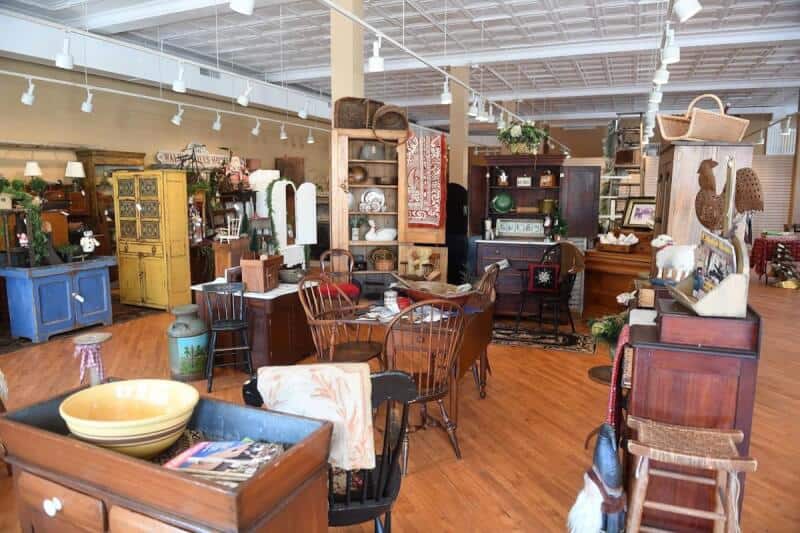 Stuffing materials used can determine the authenticity of furniture as well. Synthetic stuffings were not available before the 1920s.
Original sofa or chairs that came before the 1920s likely used natural materials such as horsehair to stuff the upholstery.
i. Hand Carving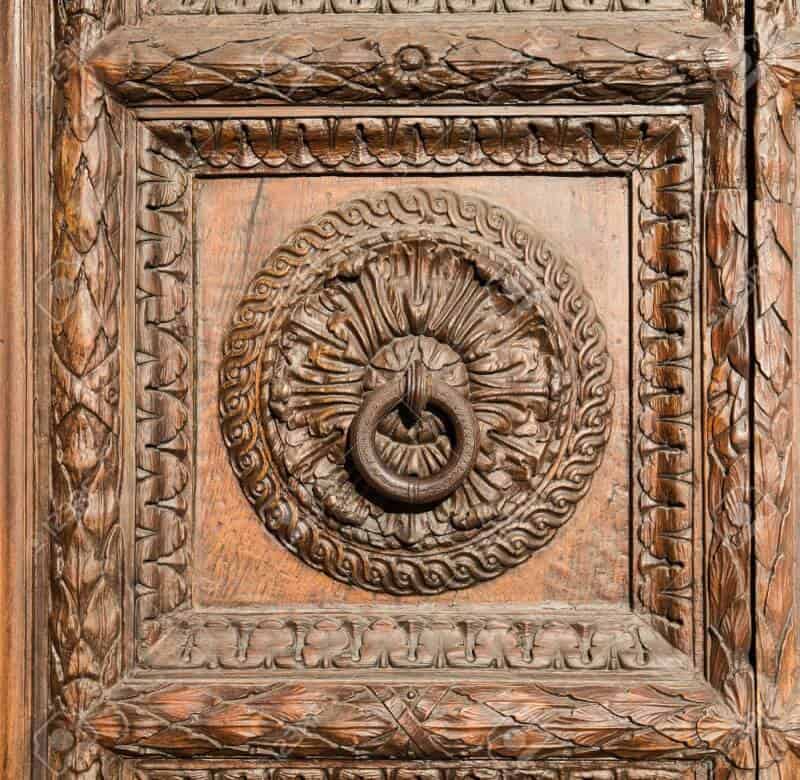 For hand-carved items, few imperfections found in the items are signs that they are carved by a human. Conversely, if you find it too smooth then it might be made under machinery process.
j. Joints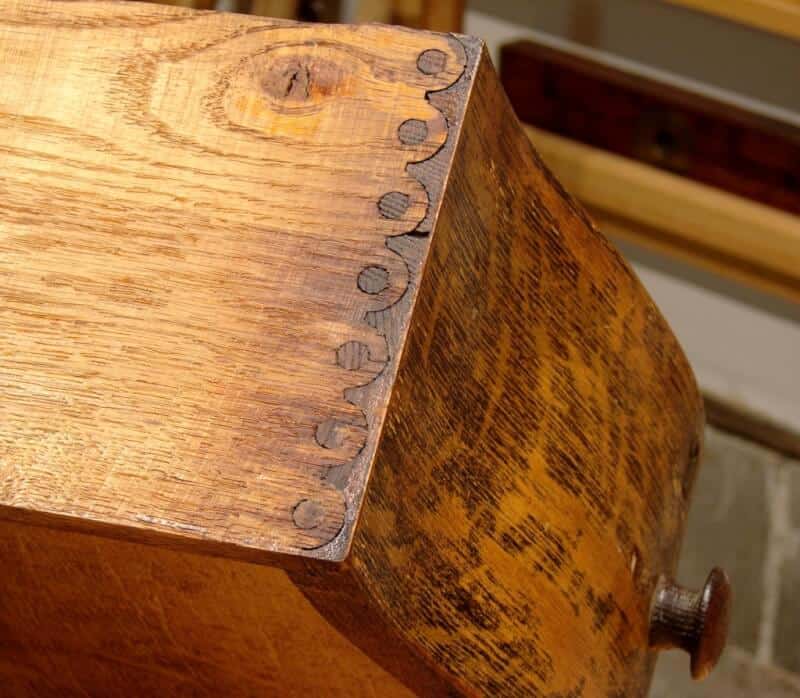 Inspect the joints of the furniture, the antique ones frequently were secured with dovetail or a combination of mortise and tenon. However, the joints of reproduced furniture are often secured with glue.
k. Smell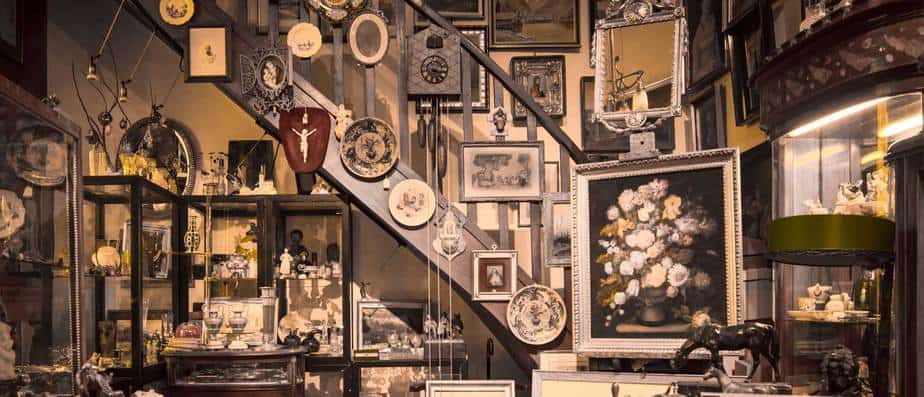 If you have the opportunity to come into the offline stores, you can check to determine if the stuff you prefer is legitimate or fake. New pieces of furniture actually like it's just released under production.
The scent of wood cannot be avoided. Although describing the smell of antique furniture is quite hard, but you will know it soon after smelling since it has passed many years of use.
3. See the Payment Options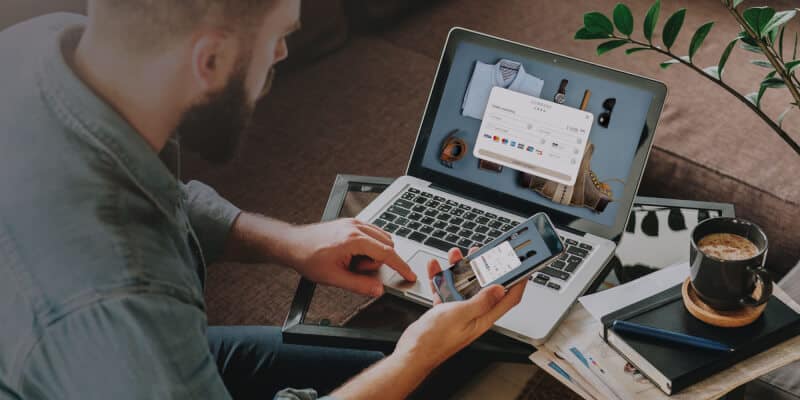 If you buy valuable pieces from online antique stores, it is essential to know about the available payment options. Since you have to pay for a thing that highly expensive, it's good to choose a safe payment method.
Many people like to use private and verified payment for more secure options. For example, they prefer to use a credit card or through PayPal.
Whatever payment method you choose, besides the security, the most important thing is you have to be comfortable with the payment option chosen.
4. Get Information about Return Policy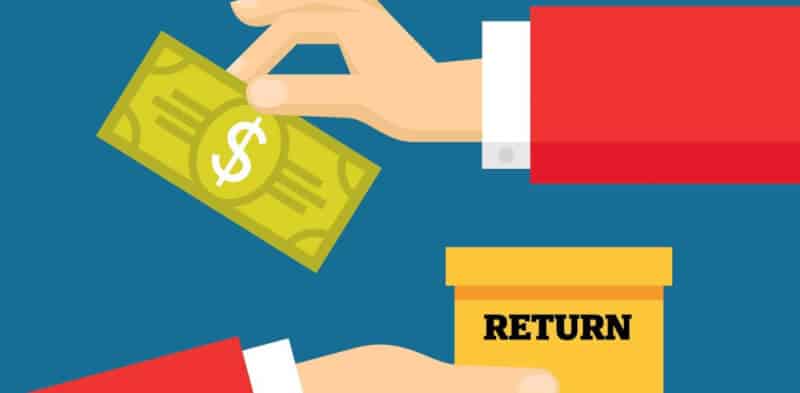 Asking whether a store providing a guarantee or not when buying antique stuff is pretty important especially if you buy through online stores.
By doing this, you will know what you do if the antiques you receive are not suitable with the description or their value are much far from the expectation.
For many antique stores that put customers' satisfaction as their priority, they commonly tell the customers the details of an item including any imperfections or damage.
They will explain the condition of the items, either it is restored or receives any treatment before offered on the site.
They also happy enough to motivate customers to ask the details of the products until they are certain and satisfied enough to purchase the antiques.
Numerous antique sites also provide different returns policies, some of them come with a return period within hours while some others within days.
In some sites where buyers do a transaction with individuals like when shopping at eBay, you have to be really aware of the return policy. Some sites even don't accept any returning for misrepresented antiques.
Make sure you truly understand what the policies are, so you can benefit from returning the item if you find it to be unsuitable with what being described.
5. Know the Shipping Options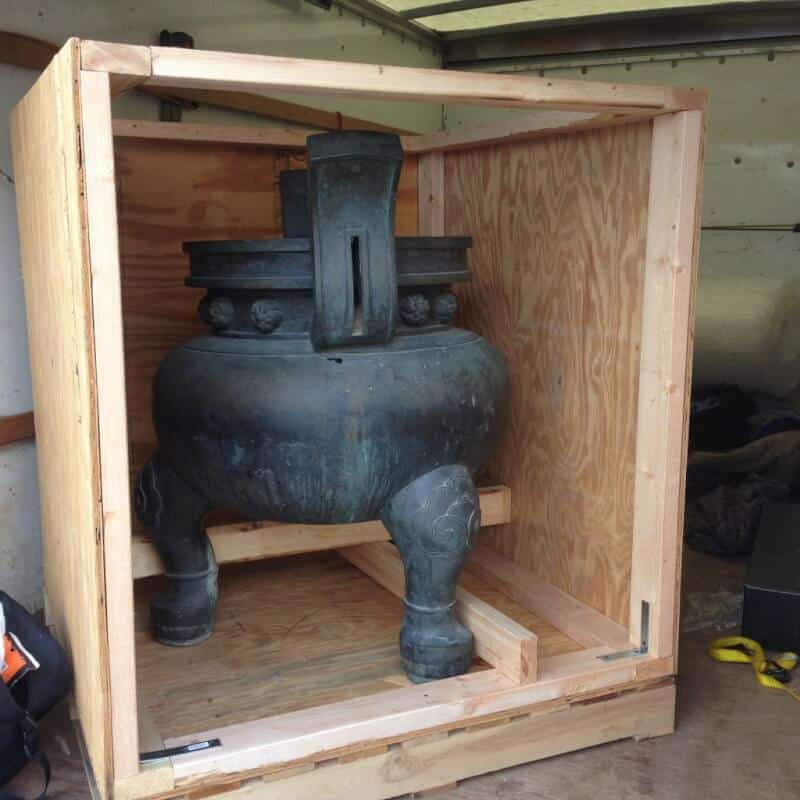 Shopping antiques online no doubt can be really pricey not because of the price of the item itself but also to pay of the shipping. It usually happens if you shop from different countries.
Many factors can significantly raise the shipping price and make sure you take into account those factors prior to buying antiques.
Think whether you require quick shipping or not. Is the antique stuff you will buy is urgently used? If not you had better use normal shipping so that it doesn't skyrocket the price.
Besides, know if the antiques you buy are considered to be fragile items. Otherwise, do it belongs to very high-cost items? If you buy such kinds of items, they usually need extra care during shipping.
For this reason, people frequently ask for white-glove services. If you use this service we can expect that the price can be pretty higher since those additional services also cost you.
Get to know about the item's weight as well, the heavier it is the more expensive price likely you need to pay for the shipping.
If you want to buy a high-quality and authentic piece of antique, you need to learn some basic knowledge about it, particularly when you do online shopping.
Observe what are reputable online antique stores can be approached as well as how to buy it properly from online stores.