KITCHEN ISLAND CABINET IDEAS – Kitchen island serves as additional storage for some kitchens. This particularly fits for those who have limited kitchen space but with more storage for keeping plenty of items and equipment.
There are various cabinet styles as a popular storage model nowadays that you can choose. This article will present for you 10 kitchen island cabinet concepts with different purposes that can turn kitchen island a little more stylish.
Kitchen Island with Dual Cabinet Models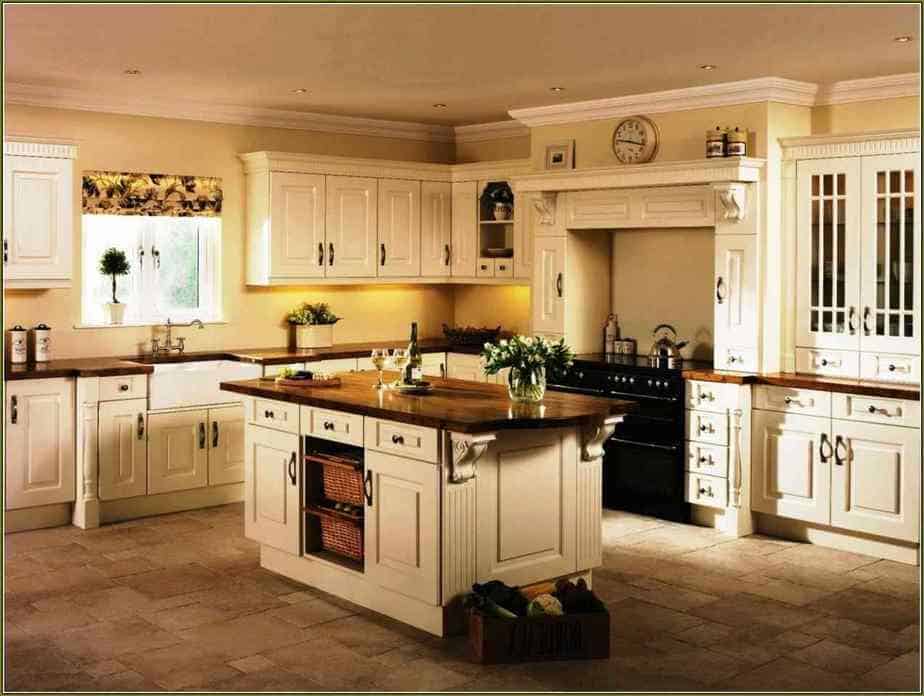 For large kitchen, this kitchen island with dual cabinet models seem more appropriate. The dual cabinet models refer to the drawers and the cabinet with door for different type of items. For the drawers, place small items, like keys, bills and vendor card names.
Put expensive plates, glasses or cups in the cabinet with door style. You can gather souvenirs from friends or relatives before later unwrapping them for consumption or displaying. The cabinet models can accommodate plenty of items.
Stick to determined certain items to make it easier for searching when you are in a hurry.
Kitchen Island with Antique Cabinet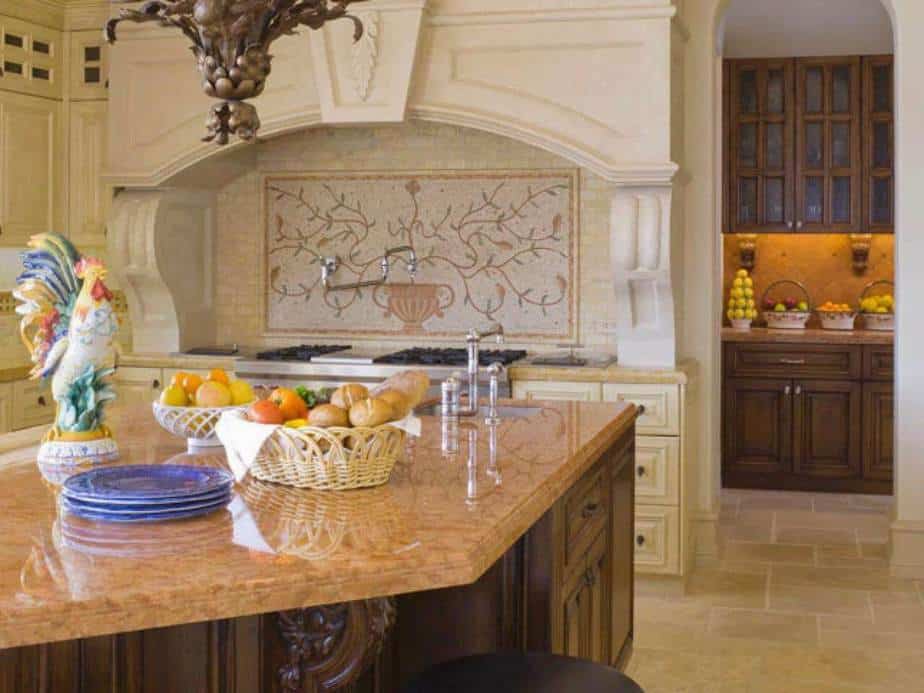 An antique cabinet like this kitchen island shows never gets old, figuratively. This classic cabinet provides a high-end and beautiful design that stands peculiar on its own. Cabinet drawer and cabinet with a door becomes part of the overall cabinet.
The drawer can keep bills, business card names and keys safely. You can consider completing the drawer with a key that can lock and unlock it. For the cabinet with the door, you can put inside empty jars that will be used later during family gatherings.
The cabinet seems outstanding because of the iconic vintage style that is filled with careful and tasteful crafting.
Kitchen Island with Chest Cabinet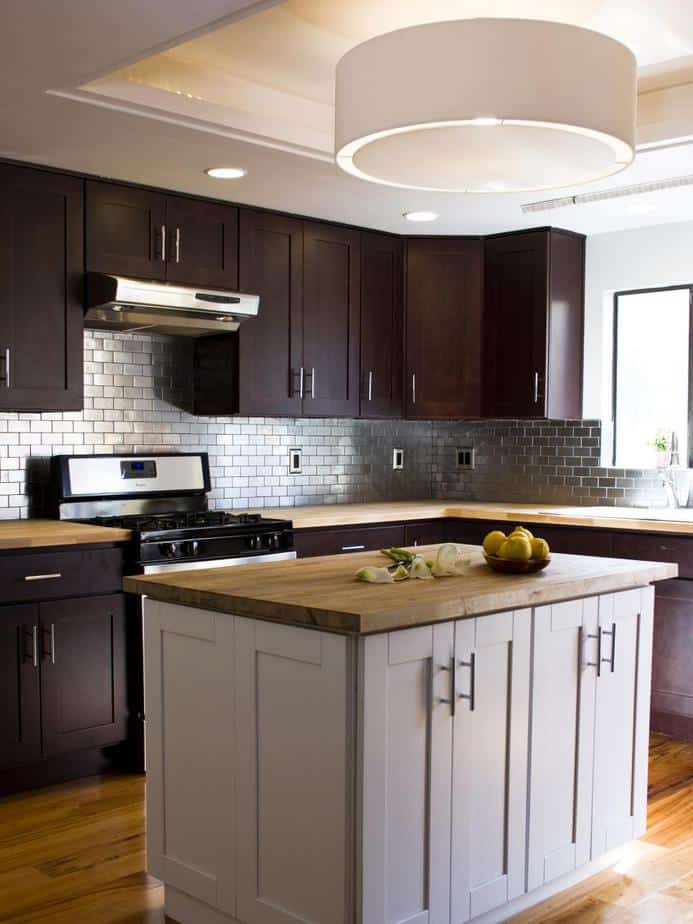 Chest or cupboard cabinet is called so as the design allows you opening and closing the cabinet as if you were doing the same things for the cupboard. This cabinet consists of two chest sub cabinets.
You may often see this cabinet design because of this suits for modern and minimalist kitchen model. Slim and graceful, the cabinet remains stylish. Given that fair size, you can put inside the cabinet slightly taller items, like jars, cans, and souvenirs.
Eating utensils can be put inside, too. Take them out during family gatherings.
Kitchen Island with Clever Cabinet Model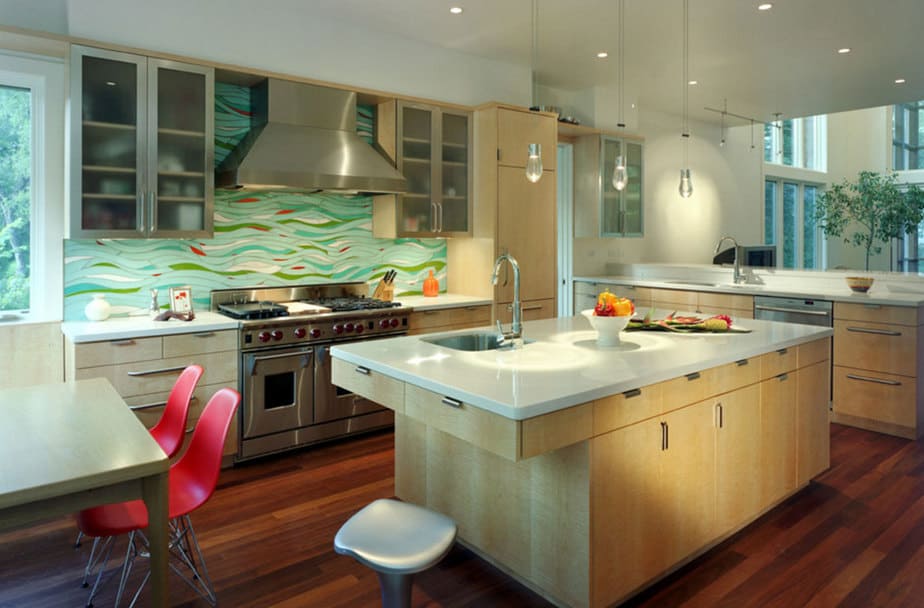 Bunch of drawers surrounds the countertop of this kitchen island. Each of the drawers looks minimalist and simple, perfect choice for this modern kitchen. As the previous ideas suggest, place bills, keys, and business card names in the drawers.
Differentiate each drawer for a specific item only to make it easier for you searching when in a hurry. The cabinet adds modest cabinets with doors. Like the drawers, the cabinet with door style utilizes a minimalist design that turns the kitchen island graceful.
This kitchen island suffices for storing plenty of items.
Kitchen Island with Distressed Cabinet Style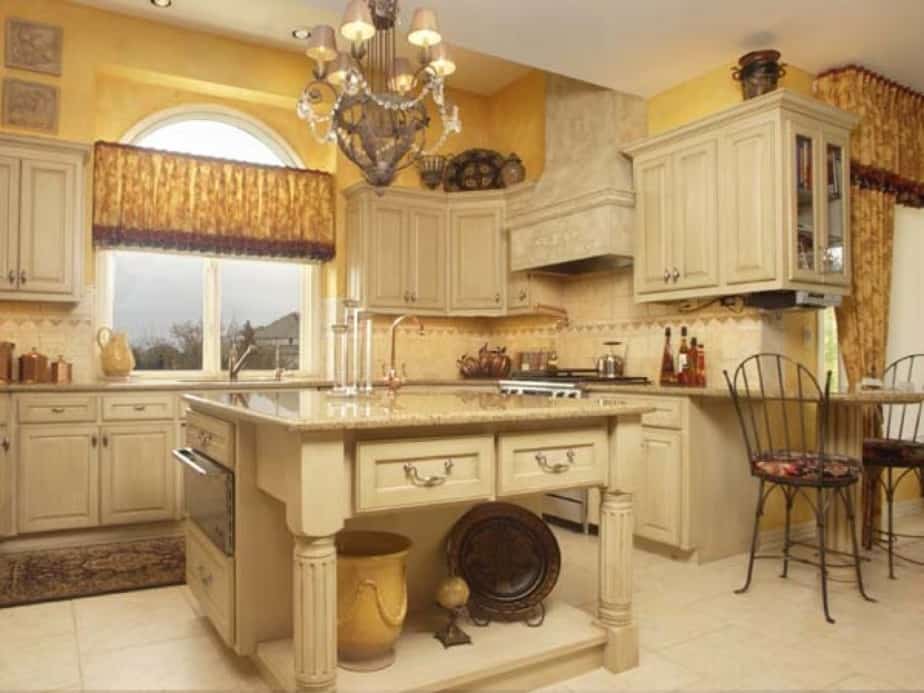 Quite similar with the second idea, our fifth recommendation applies classic cabinet design. This time around, the cabinet style seems distressed that closely represents what vintage furniture concept looks like in the past.
In general, this cabinet model deploys drawers. At least you can see four cabinet drawers that can take up small items, like confidential bills, keys, and business card names. What attracts us refers to the open storage beneath the drawers.
That serves as displaying part within the cabinet unit that showcases decorative ceramics.
Kitchen Island with Wooden Cabinet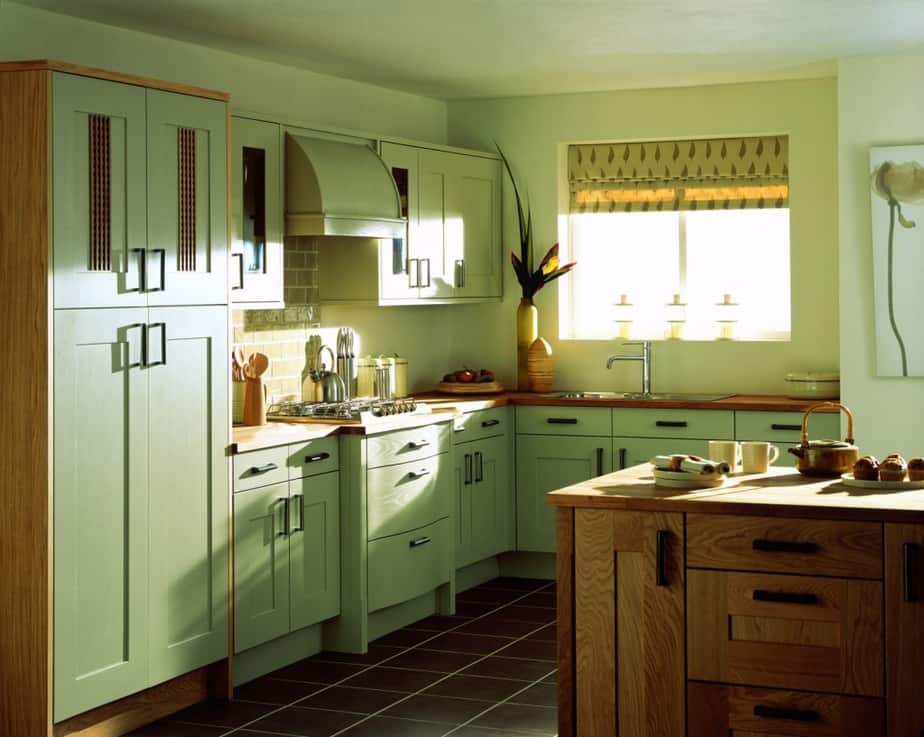 This kitchen island utilizes wooden materials for both the countertop and the cabinet. For the cabinet, you can view two cabinet models. There are two sub drawer models in this cabinet, fair and larger one.
Distinguish which items to be put in each of the drawer models. Besides, the cabinet unit provides the cabinet with a door subunit. For this type, place taller or larger items, like plates or cups that are recently unwrapped.
You can place cooking equipment that is seldom used, like cake molders.
Kitchen Island with Stylish Cabinet Unit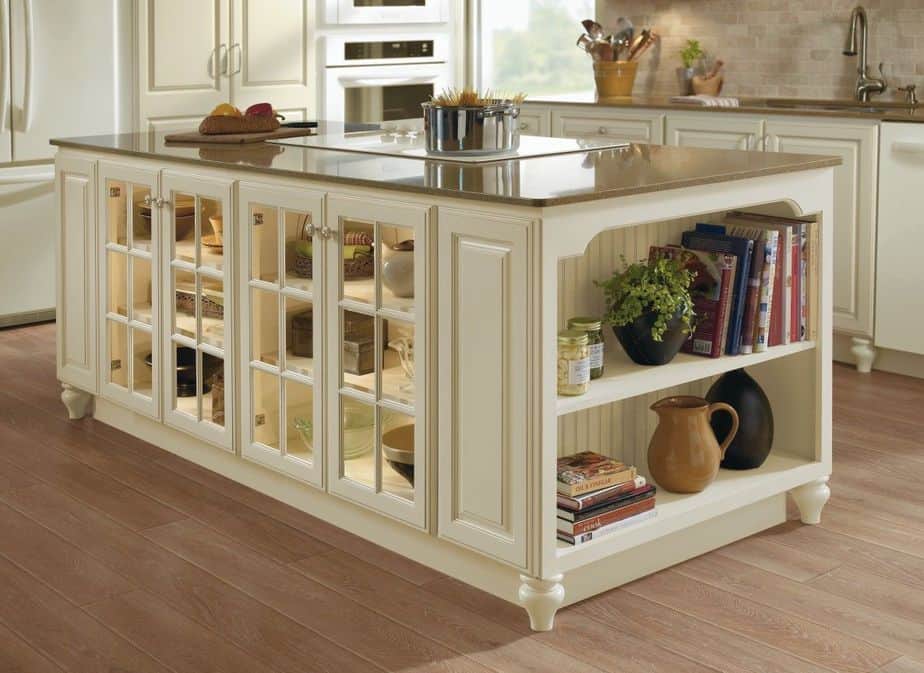 Cabinet unit in this kitchen island looks very stylish with a transparent storage model that is divided into two subcategories. The first one refers to open storage design that can take up many items, including books, as seen from this picture.
You can take in and out the items from this storage. The other one refers to a transparent cabinet with doors. Divided into shelves, place pricey items or collectibles that can be locked. Use a transparent model for allowing you and guests to admire the items.
This overall cabinet unit seems graceful and beautiful with a simple design.
Kitchen Island with Fantastic Cabinet Style
Channel your quirky side through the kitchen island. Take this image for a cool recommendation. This kitchen island uses a super unique cabinet that actually consists of cabinet drawers only.
Yet, the style of the cabinet unit looks cool with that movable design. You can move the kitchen island around. The cabinet unit itself contains some drawers that accommodate small items, including cooking recipes.
We recommend this cabinet style for your futuristic kitchen concept.
Kitchen Island with Casual Cabinet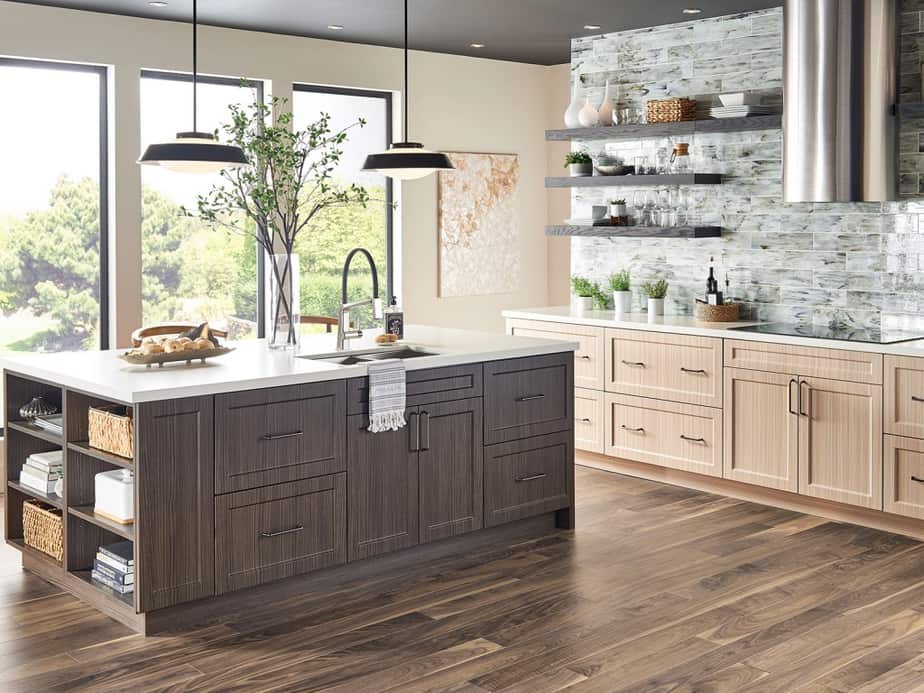 A large kitchen can heavily depend on the kitchen island's cabinet for extra storage. Sometimes, the cabinet contains items that are not directly related to the kitchen or cooking activities.
You can sense that from this cabinet model. The large kitchen island deploys quite large cabinet drawers, chest cabinet and open storage with shelves. The shelves take up books, wooden baskets, and decorations.
Kitchen Island with Graceful Cabinet Model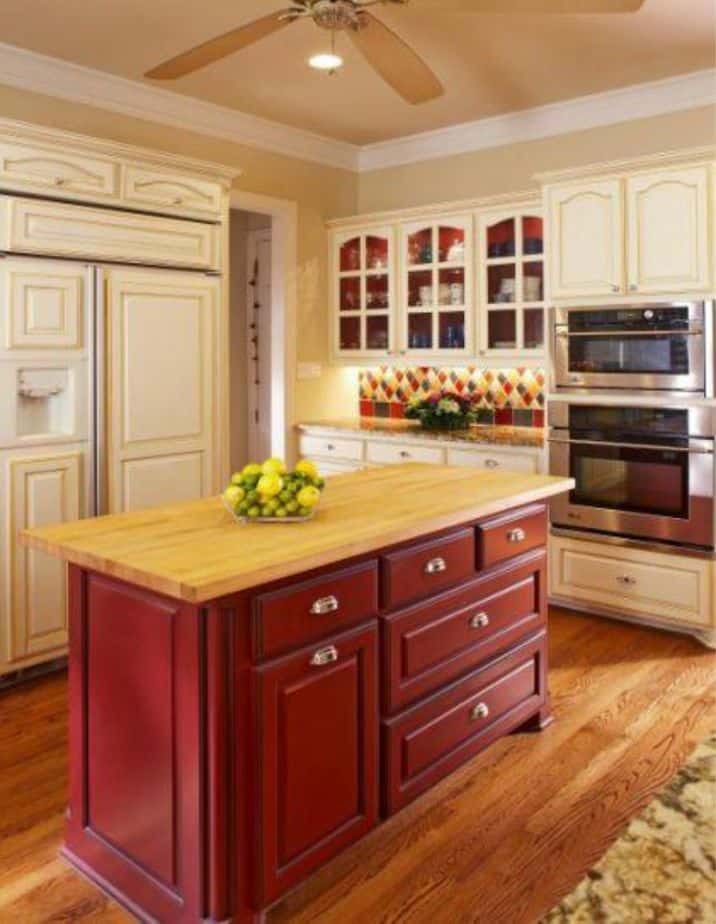 Classic and graceful best describe this cabinet model on this kitchen island. Select the wooden material as seen here for a top elegant look for your cabinet style on the kitchen island. The cabinet model deploys comprehensive subunits.
You can see the cabinet unit consists of cabinet drawers, fair and larger one, and cabinet with door. The whole concept thus turns the cabinet unit into complete storage that can keep your belongings related to the kitchen well.
This kitchen island enhances the classic tone that becomes a theme for this kitchen.